DigitalCube case study:
Fully remote team communication, thanks to Typetalk
Executive Summary
DigitalCube needed a way to support everyday communication between their entirely remote team.
Challenges
Since DigitalCube's establishment in 2006, all of their employees have been remote workers. With 16 employees in total, they need a way to communicate in real-time online to effectively collaborate on projects.
As users of Nulab's project management tool Backlog, they were familiar with our services. Backlog was great for managing tasks, but it wasn't allowing for enough communication outside of tasks.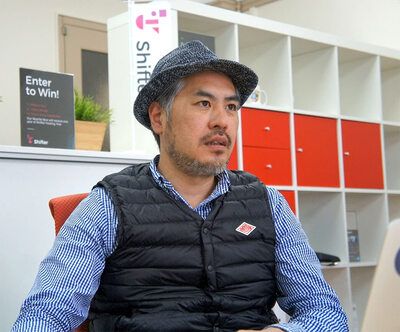 Hiromichi Koga, CEO
"Thanks to the adoption of Typetalk, everyday communication is casually exchanged as if everyone is next to me even though they work remotely."
How Typetalk Helped
After using Backlog for many years, they decided to adopt Typetalk. Integrating their communication and task management tools provided greater control and security over both, and it improved communication across projects.
They noticed employees providing more frequent feedback and making faster decisions. Workflows became more efficient, and projects began to run more smoothly. It also made the entire team feel more connected with Topics dedicated to socializing about more personal subjects.
Results
Thanks to Typetalk, everyday communication is casually exchanged as if the entire remote team were right in one room working side-by-side.
Typetalk facilitates the types of conversations that can't take place in Backlog alone, and its integration with Backlog bridges the gap between communication and project management tools.
Using all three of Nulab's products, Typetalk, Backlog, and Cacoo allow them to design their optimal workflow.

DigitalCube
is a web production, development, and services company focused on WordPress.
Industry

Software & Web Services