7 hidden gems in Cacoo that might surprise you
You've spent weeks, months, years even, getting to know the inner workings of Cacoo. From wireframes and flowcharts to office layouts and UML diagrams, you know what it takes to create the perfect diagrams for your projects. You may be surprised to find that there are still a few hidden gems in Cacoo that even you may not have discovered yet.
1. The Grid
Ah, the Canvas. An open terrain of possibility. A wild jungle of ideas that may need to be kept in line. In which case, you may want to get out of the wild and connect to the grid.
Hidden in the Cacoo editor's top-left drop-down menu is the grid feature. The grid will help keep your designs pixel perfect and can guide other collaborators to stick with the same alignment structure. Whether your diagram is concise or overflowing, the grid can facilitate an organized canvas.
And not to worry, it's easy to get off the grid if ever you need to escape from it all.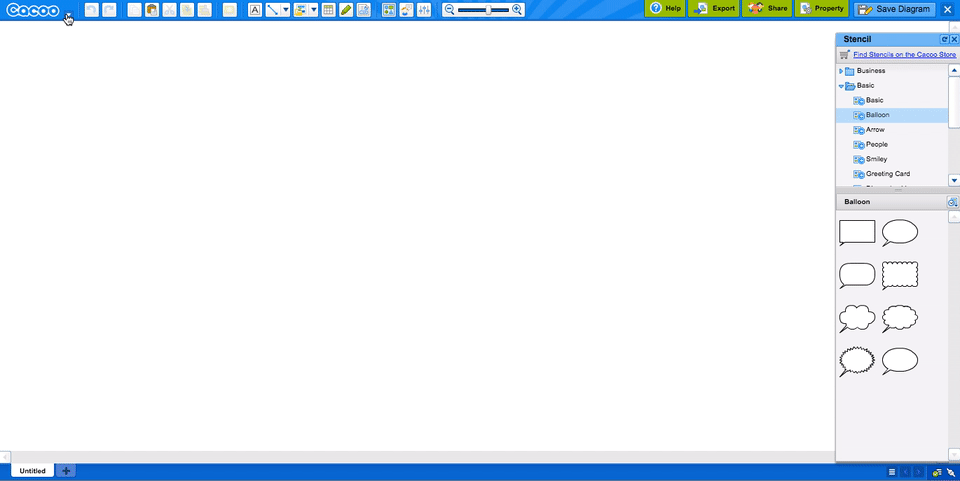 2. Drawing Perfect Lines
It may feel like you need to be a brain surgeon or a wizard to draw a straight line, even with a grid as your guide. You inch up as close as you can to the screen, scrutinizing every angled pixel only to wind up waving your fist in the air at those last few pixels that won't get in line.
A short-cut in Cacoo relieves this line limitation with a simple shift, button, that is. By holding down the shift key while creating a line, you can draw perfectly straight lines in an45-degree increment. Save time, and save the fist-pumping for celebrating your final document's successful export.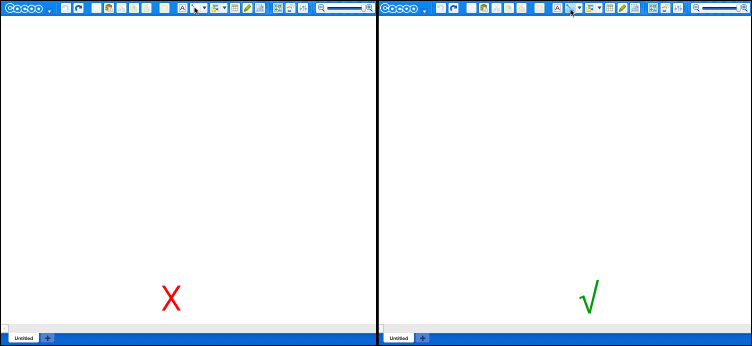 3. Embed Code
Creating a kick-ass diagram is half of the battle. Making that diagram available for the world to see is the rest. The embed code is readily available for each diagram, making it easy to add into your HTML. On the diagram page, look for the "share URL" option. Here you can adjust the size of the embed view, and copy the HTML code. Embed your diagrams in as many places as you'd like.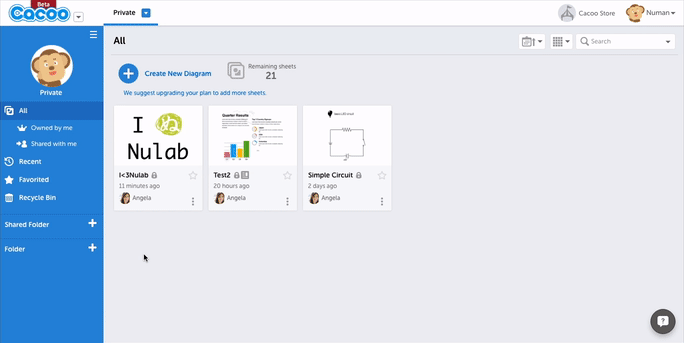 4. Easy Image Cropping
Using images from the web is essential for many diagrams. In the event that you need to crop an image, it can be time-consuming to have to hop between apps to make these changes. Luckily, you don't need to leave Cacoo for this quick fix. Once you import the image you'd like to use, all you need to do is double-click it to crop it.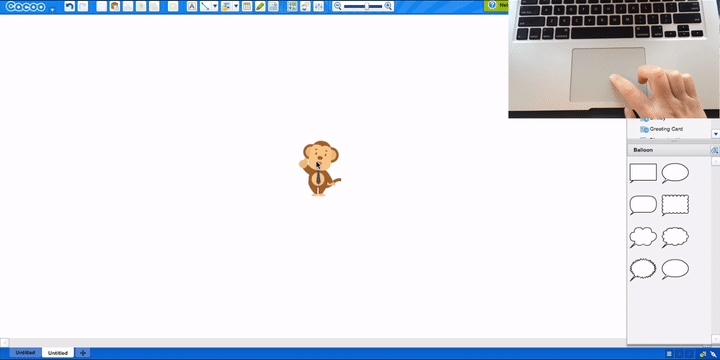 5. Electronic Schematic Builder
Cacoo can be electrifying, especially if designing electronic circuitry is part of your project plan. There is no need to leave Cacoo to put together a schematic because hidden in the buffet of stencils are pre-designed assets to help you draft your circuit diagram. Whether you are designing an interactive element to your project or sketching out the platform of a product, the tools you need are right there in the "others" folder. Once you find it, you won't be able to resistor it.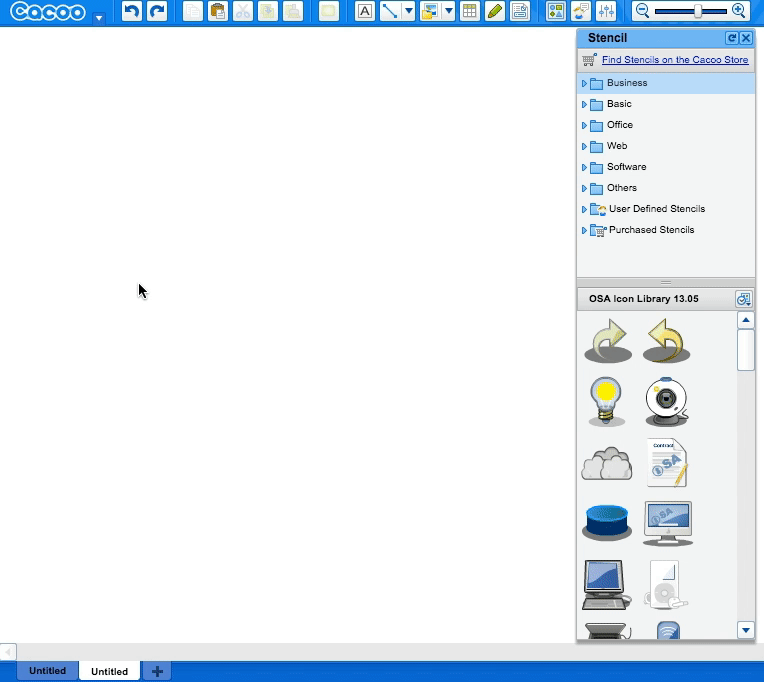 6. Create Your own Templates & Stencils
Scouting out the perfect template or stencils for your diagram requires some excavating through a smorgasbord of assets. Between the standard options in the editor and the vast array of free and purchasable designs on the Cacoo Store, you're bound to find everything you need, and then some. But what if you've taken that blank canvas and created some useful new templates or stencils that you want to use as assets for future projects? Cacoo allows you to save your file not only as an "ordinary diagram," but also as a template or stencil that you can access later just like the others.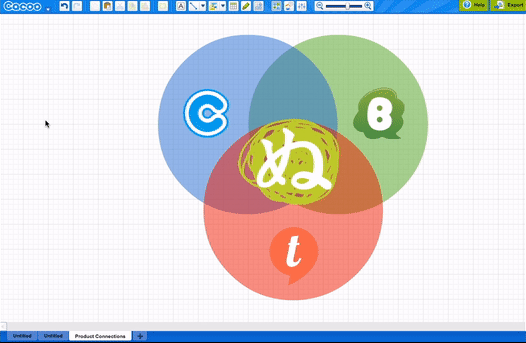 7. Helpful Hint Pop-ups
When you encounter different tools in Cacoo, a quick glance to the bottom right corner will give you helpful hints to help move things along. When selecting a tool, drawing, or inserting text and again if you highlight the created objects, the hints change throughout the process of using each particular tool. If you're looking for a shortcut or feature, just take the hint.