Top 9 Facebook groups for project managers
There are more than 16 million project managers in the world, according to the Project Management Institute. If you're one of them, you're probably on the lookout for relevant communities to join. After all, project management is all about communication.
Did you know that, aside from LinkedIn and Twitter, Facebook is a great place to find like-minded professionals? I thought I knew every PM network on the web, but imagine my surprise when I came across several vibrant communities on Facebook where people were sharing the same passion for project management as I.
The beauty of Facebook groups is that their administrators filter out all kinds of spam and only people with a purpose can get in. The number of members isn't as impressive as other communities out there, but the level of engagement I see is akin to the top project management groups on LinkedIn. Plus, Facebook has features that other social media channels can only dream of.
The following nine Facebook groups have great engagement and a variety of relevant topics.
Project Management Professional is the largest professional network of project managers on Facebook. It includes more than 50,000 members and is dedicated to all things PMP certification — the most prestigious certification available in project management. The group was created to inspire budding project managers in pursuit of greater career opportunities and a salary raise to prepare for and pass the exam.
It spans the five areas of the project lifecycle: initiating, planning, executing, monitoring and controlling, and closing. You're welcome to share all your insights, ask questions, and more when it comes to PMP.
Project Manager is a group with a vast body of project management knowledge. The growing forum already has 14,000+ members who regularly share their experiences, tips, and tricks.
But project management is not the only area this group covers. You'll discover relevant information about leadership, soft skills for PM success, stakeholder & team management, and more. As is the case with the group mentioned above, it also encourages project practitioners to share their top PMP lessons so that others can benefit as well. Even though the group is advertisement free, you can still share your opinion in terms of project management software and tools.
This group centers on project management, risk, business analysis, business development, and engineering. It currently has 13,800 members.
Even though a lot of content is written in Arabic, don't let the use of multiple languages turn you away! The participants also use English in their group discussions, so you can easily start a conversation there.
Construction Project Management is the biggest Facebook community for project managers who're interested in the subject of engineering. It serves the students of the final grades, postgraduate students, and engineers either working on-site or in planning.
This group is the best place on this list to start a discussion around engineering in project management and its relationship to other disciplines. Members regularly exchange valuable pieces of experience learned through education or practical exposure at construction sites. If you have a problem or a specific solution to address construction management pains (planning, control, financial and temporal claims, arbitration, etc.), you're welcome to share it with this network of 12,500+ enthusiasts.
Refer to this community of more than 12,100 members if there's a free project management EBook you'd like to access. Even though the group was originally created to share books and PM materials, it's now a great platform to discover current project management trends and what's buzzing in the domain.
From recent posts I see there, people share free situational questions to prepare for the PMP exam, inspiring videos, and much more. The content is very focused on the art of project management.
PMP Study Group was created by IZenBridge Consultancy Private Limited. Right now, it has more than 11,000 members. The name of the community speaks for itself — it is also dedicated to the subject of passing the PMP exam as some of the groups above.
You're welcome to share your own insights and observations, or ask questions. Additionally, you can learn what's new in the sixth edition of the PMBOK Guide, get access to the necessary resources, and participate in everyday quizzes.
Created by Maples Project Management, this community of project managers consists of 6,000+ members and specializes in different project management topics, such as risk management, application development, lean, etc. It also provides free exam questions, free samples, and free templates and discussions.
This is another top group for project managers that will introduce you to the key concepts of PMP and how it is evolving over time. For example, in a recent post, you can read about what's changing in the PMP exam after 15 December 2019. You can also participate in the discussions before and after passing the exam. This PM community of around 5,700 like-minded people will be happy to hear that you've passed.
This Facebook community is a partner to one of the largest and most active PMP study groups on LinkedIn. It's aimed at project managers and PMP candidates wanting help and guidance with their credentials. The group is moderated by Markus Kopko, a popular thought leader in the domain of project management, so the content there is always relevant and up-to-date. Join these 5,000+ experts to get tips for effectively marketing your PMP status and collect further PDUs.
Did I miss your favorite project management group on Facebook? Communication is our main charger, so let me know about your favorite community!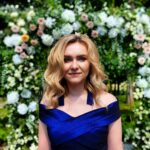 Iryna is a Founder & Chief Editor at PM Column, a creative digital magazine for project managers. She strives to deliver magnetic content to the body of PM knowledge and supports project practitioners in their endeavors.