5 recommended New York co-working spaces
Startups and the tech community have been growing rapidly in New York. When you start your career as an entrepreneur, small business owner, or freelancer, you might think to use a co-working space as your first office. Since there are so many co-working spaces in New York, I'm going to introduce 5 popular ones (in no particular order) to help you make your decision.
Location: Midtown, Manhattan
Description: Huge, open space with simple decor and dedicated desk space. Plus, 3 private offices with communal areas and 2 conference rooms. Good for short-term and long-term usage. 
Pricing:
$35 – Day pass (perfect for visiting tourists or businessmen)
$150/$250 – 5/10 visits (use within 60 days)
$450 – Monthly (2 month minimum)
$4,000 – Suites
$50/month – Virtual office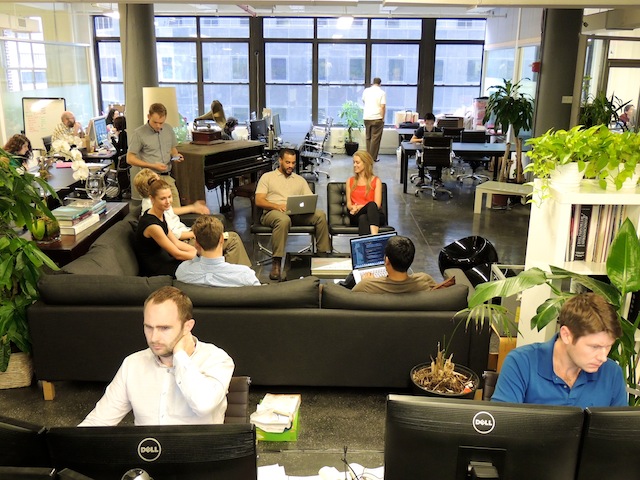 Location: 16 offices in Manhattan (42nd Street, Bryant Park, Charging Bull, Chelsea, DUMBO Heights, Empire State, FiDi, Fulton Center, Gramercy, Madison, Meatpacking, Nomad, Park South, Soho, Soho West, West Broadway); plans to add 3 more in Penn Station, Times Square, and Wall Street.
Description: Private office rooms and dedicated desk space with communal areas and lots of conference rooms. Modern, cool decorations.
WeWork is a world famous co-working space. It has many spaces in major US cities, as well as overseas in Israel, the UK, and the Netherlands. So wherever you travel, you can use your best location with a low price as long as you are a WeWork member.
Pricing: (Location-based)
$45 – 1-day membership
$350/month – unlimited access to workspace
$450/month – personal desk
$650/month – office for 1 person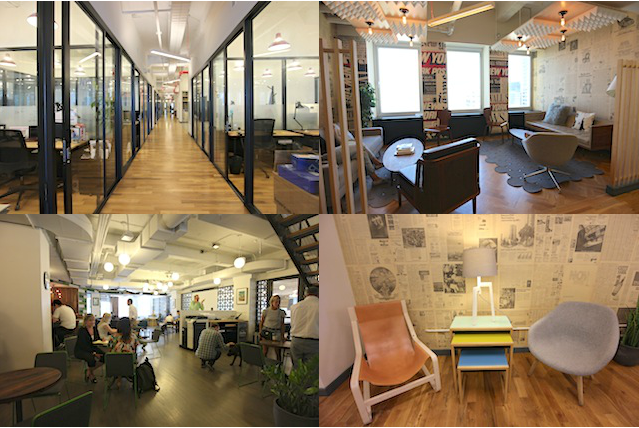 Nulab used a WeWork office for almost 10 months since launching our NY branch here in November 2014. It was a very clean and cool space, and the free coffee, tea and draft beer was an added bonus.
It's also a friendly workplace. Their communal areas are often used to host many free events throughout the week. WeWork runs an internal communication website to let members help each other, network, and work together. Most users seems to be startups, small businesses and freelancers.
Location: 3 spots in Manhattan (Flatiron, NoMad and Union Square)
Description: Private office rooms that include 2 penthouse suites, communal areas, and conference rooms.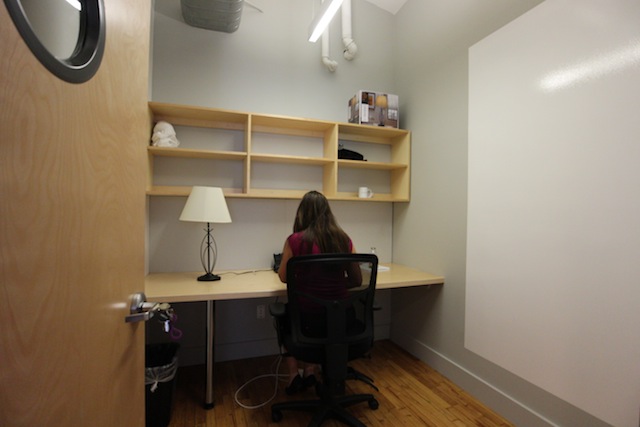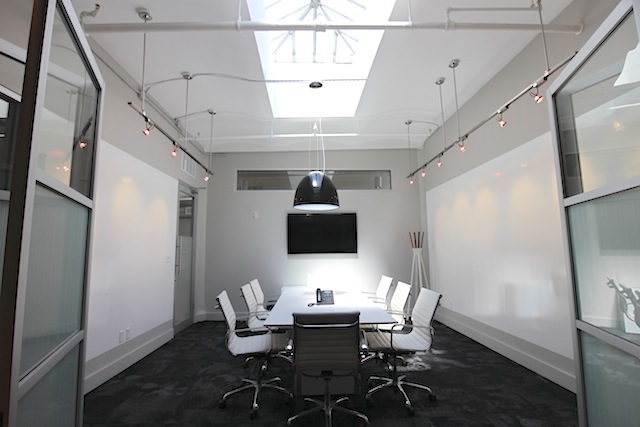 "Our co-working space supports your business with a very strong IT support," said Kate from TechSpace. Especially in the area of downtown Manhattan, where people sometimes complain about the unstable internet environment due to the bad weather and aging city's infrastructure. But TechSpace is proud of their stable internet environment and 24/7 IT support service.
Their Union Square location opened in 1999, making it one of the earlier co-working spaces in New York; most only popped up in the last 5 or 6 years. That's the reason why TechSpace is called a pioneer of co-working spaces in the city.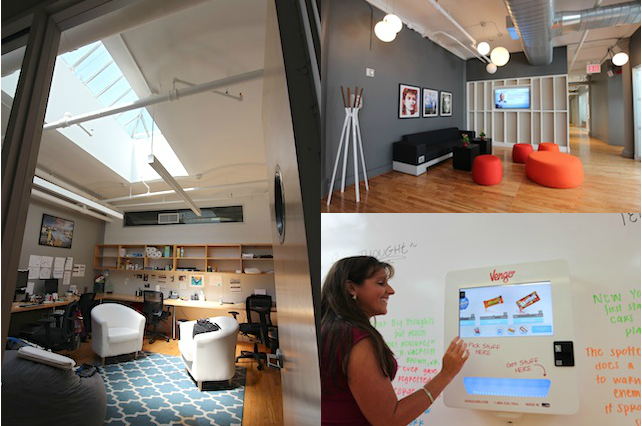 The other benefit of using TechSpace is that it's a quiet environment. If you have ever used some other coworking spaces, you might be annoyed with noise level of other people's conversations, but it was very quiet at TechSpace when I visited. A member I met in the elevator appreciated this quiet environment. He said, "I moved to TechSpace from another co-working space a few months ago. The one I used before was terribly noisy, but this space is so quiet as you know. I really liked it."
Pricing: Membership fees start from $1,500 for an individual work space, but it's not that expensive if you really want a first-class environment and IT support.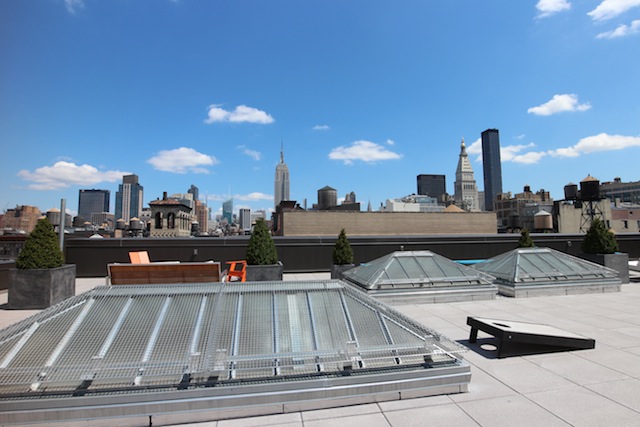 NOTE: all photos are from Flatiron location of TechSpace.
Location: SOHO, Manhattan
Description: Huge dedicated desk space with communal areas and 9 conference rooms. Decorated with a unique, hipster style.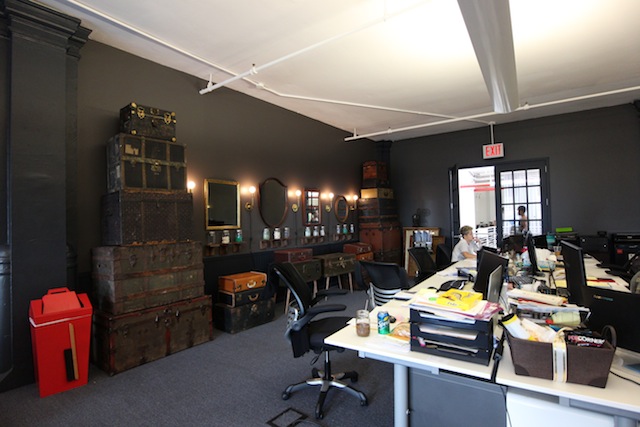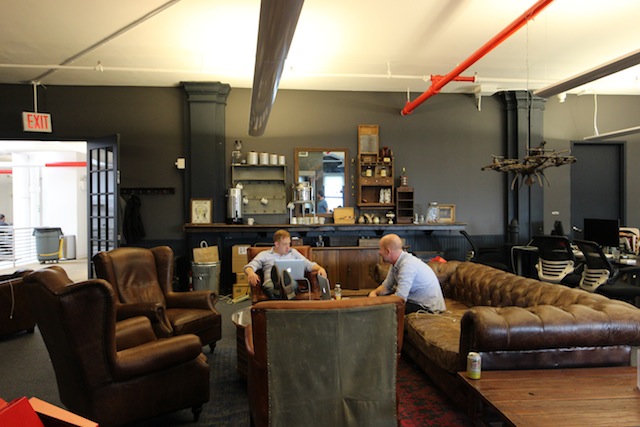 Fueled Collective is a one-of-a-kind co-working space. When you see it's gorgeous leather couch, antique suitcases and mirrors, you might feel like you are at a hipster bar or cafe in London. 
It's located in the center of SOHO, a trendy area inhabited by fashionable people from all over the world. But SOHO is not just for fashion companies. At the Fueled Collective, 90% of its members are tech-related. There are famous startups in the same building, such as Thrillist, Foursquare and ZocDoc.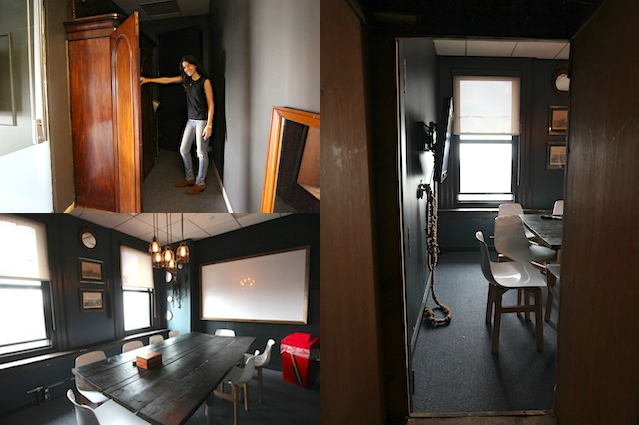 Pricing: The membership fees are $450/month for using a shared space and $800/month for a dedicated desk. It's not that cheap, but this space is so popular that its availabilities always change. If you are interested in Fueled Collective, you can put your name on the waiting list.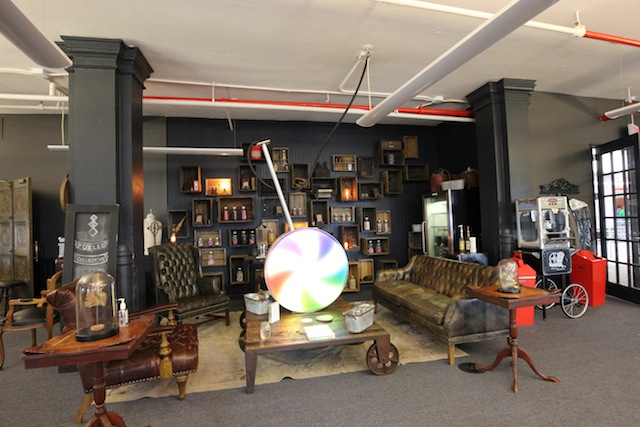 Location: Lower East Side, Manhattan
Description: Huge dedicated desk space with a large communal area and 2 conference rooms.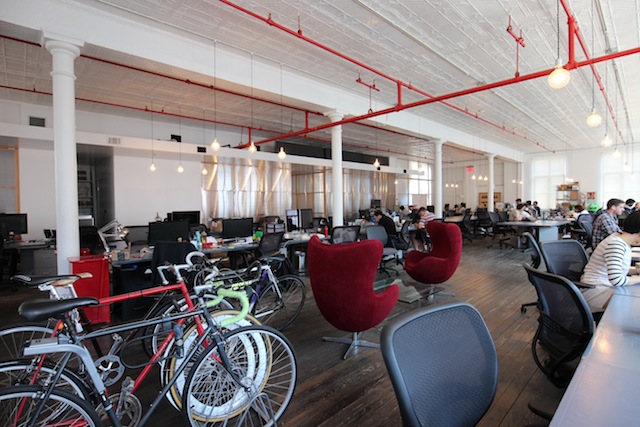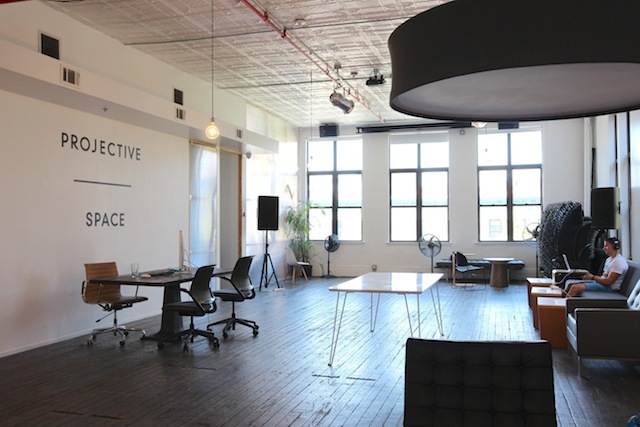 Projective Space is a sunny loft located in the Lower East Side of Manhattan. Actually, our NY team just moved here this past August. We are using dedicated desks for 6 people. It's a huge open space with no dividers, so you can see everyone. Most members are startups and freelancers. I sometimes see some people work together and support business beyond their own team/company. Projective Space has also switched to the KISI security system, which is also a startup that uses this co-working space.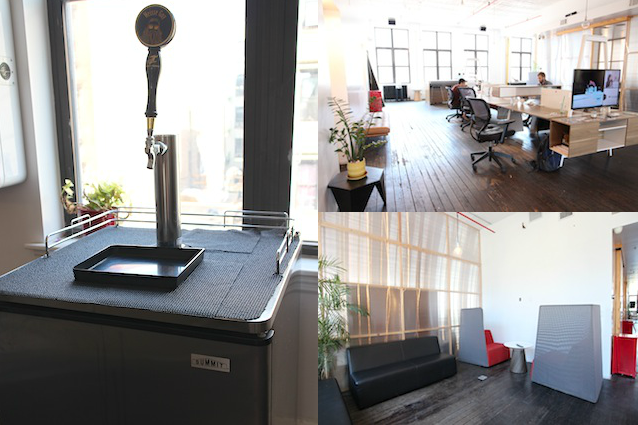 Free coffee, water and draft beer are available. This co-working space is collaborating with the nearby restaurant, Freeman, so the members can use the 2nd floor of restaurant for a work place or an event space during weekdays. In the neighborhood there are so many nice restaurants and bars, you can advantage of this hip location after work. 
Pricing: The membership fee is $550/month per desk.
---
These 5 co-working spaces are just part of the large NY community. I hope you find the best co-working space for you. Next time, I'll introduce a convenient website for find a co-working space in New York. See you soon!