Konica Minolta Japan reduces emails by 50% with Backlog
Hear more from our customers and their experiences with Backlog here.
Industry: Electronics
Location: Japan
Number of users: 230
Executive Summary
Konica Minolta Japan's Marketing department was using email and spreadsheets to manage small-scale projects, but when it came time to undertake a large-scale website overhaul, they foresaw that the previous email/spreadsheet process would not be able to handle the large number of tasks. They started using Backlog to manage their global website development and operations work.
In the end, they reduced the total email volume for task communication by 50% and improved efficiency in task management. Project managers are able to distribute workload evenly for team members and take action earlier to prevent delays. In addition, since all project information and knowledge are now consolidated in Backlog, they have a much easier time revisiting or handing over tasks, enabling greater business continuity in general.
Having experienced the benefits of using Backlog for task communication and issue management, they plan to utilize Backlog in digital marketing support services for clients in the future.
This article was originally published in Japanese and has been translated and edited here for clarity.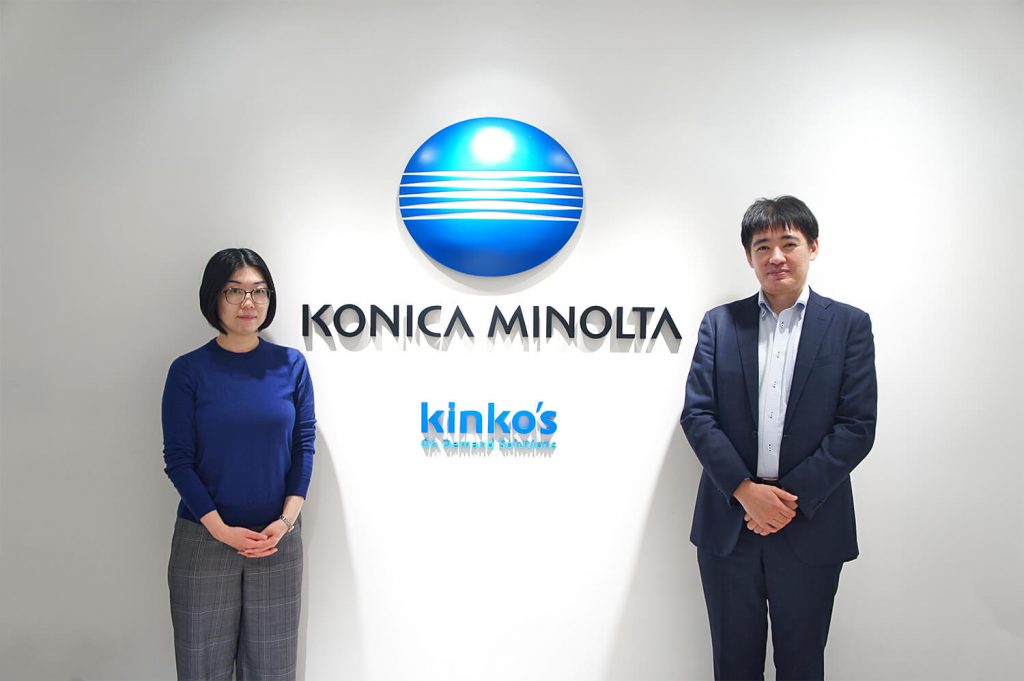 Shimoda Erika, Web Director, and Shuichi Takenaka, Team Leader
Challenges
Konica Minolta Japan, a subsidiary of Konica Minolta, sells multifunction peripheral (MFP) printers, printing equipment, healthcare equipment, industrial measurement equipment, and related products and services. Their marketing department has experienced a lot of growth in recent years, absorbing and combining with multiple other departments, and so have their projects.
Work used to be fairly small scale, so they could get by using a series of email lists organized by project and department. But it wasn't perfect. Tasks were easily lost in the shuffle of long email threads, and workloads were unevenly distributed amongst team members because of the difficulty in tracking tasks. They tried assigning a dedicated staff member to track tasks using spreadsheets, but with over 200 emails a day, it was impossible to catch every detail. Consequently, last-minute fixes became a problem.
When the company decided to do a large-scale website overhaul in 2017, they knew they would need a more powerful tool to stay on track. A trusted vendor recommended Backlog and provided a few guidelines for best-practices to get started — and they did.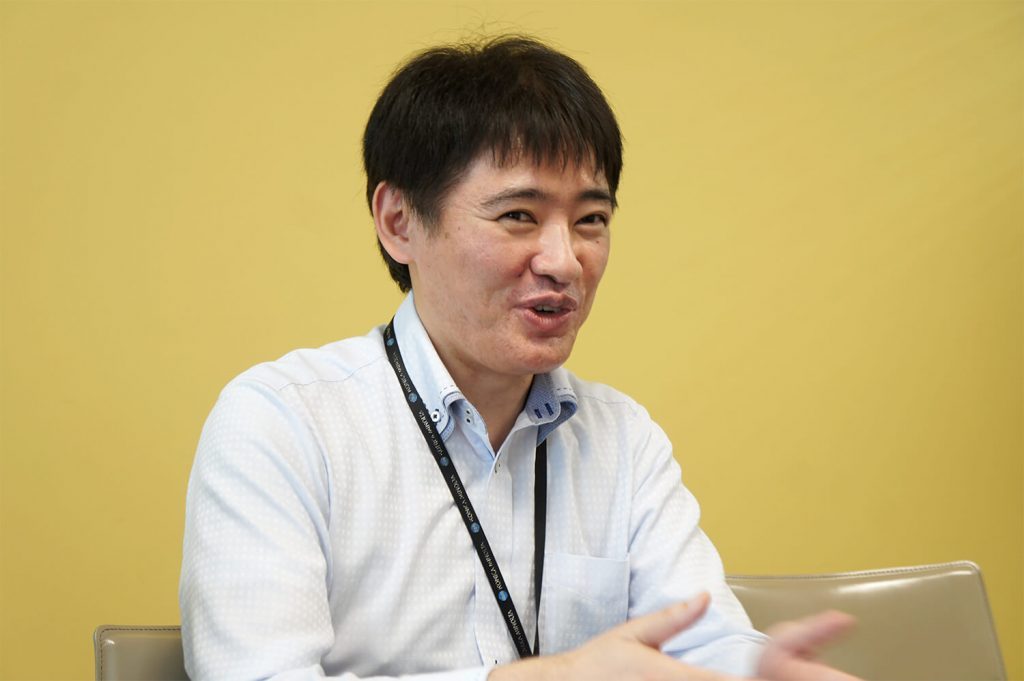 Team Leader Shuichi Takenaka tried Backlog thanks to a recommendation by a trusted vendor.
How Backlog helped
Backlog was implemented in 2017 and quickly became a foundational tool for their corporate web development projects. 
All communication about website development moved from email to Backlog, eliminating confusion over missing tasks and information. Using Backlog's parent-child task hierarchy, they can now clearly see what tasks they have, who's working on what, and when it's expected to be done. Plus, they can easily adjust workloads accordingly.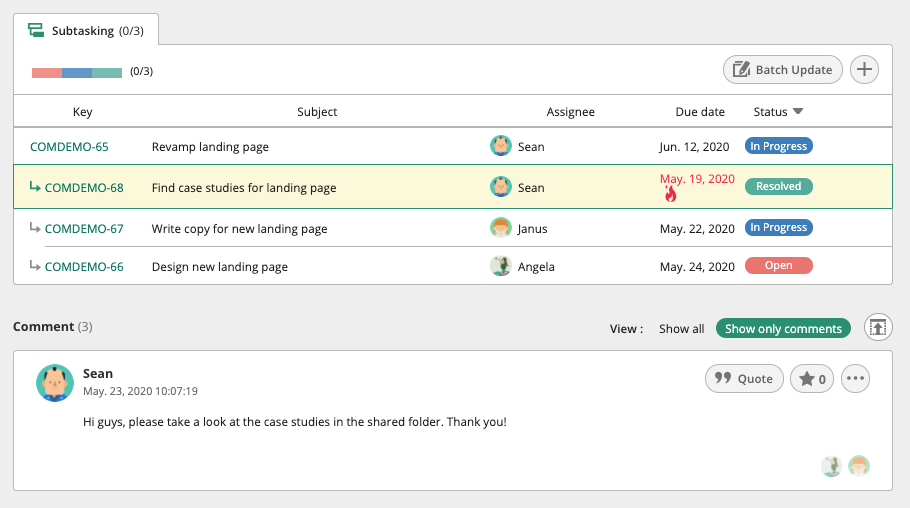 An example of Backlog's parent-child task hierarchy, with a clear view of task assignees, due dates, and task statuses.
Because each project's home page gives them a quick overview of tasks in progress and a visual estimation with a Burndown chart, they are able to easily assess projects and make changes quickly.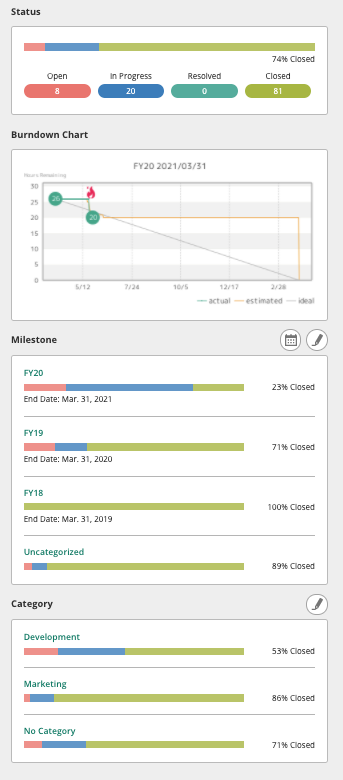 An example of the overall project & task progress on the project home page.
Backlog also provides a targeted notification system and regular email reports on task statuses to keep them alerted of task updates and overdue work.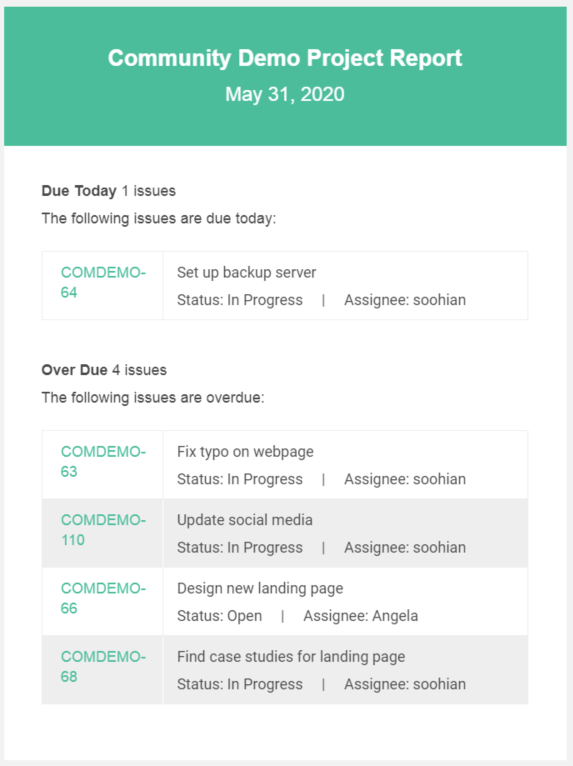 An example of Backlog's daily project report email which gives reminders on overdue issues/tasks.
With the ease of tracking tasks, preparing the monthly project progress reports used to take them 1 day, but now it can be accomplished in 1 hour.
All in all, Konica Minolta Japan saw a 50% reduction in total email volume for task communication after implementing Backlog.
Future plans
Currently, there are about 130 members in the department, and the majority are using Backlog.
In the future, they plan to expand their usage of Backlog beyond in-house communication and task management for websites, to include external client work such as marketing support. They are in the midst of transferring customer inquiries and requests to Backlog as we speak.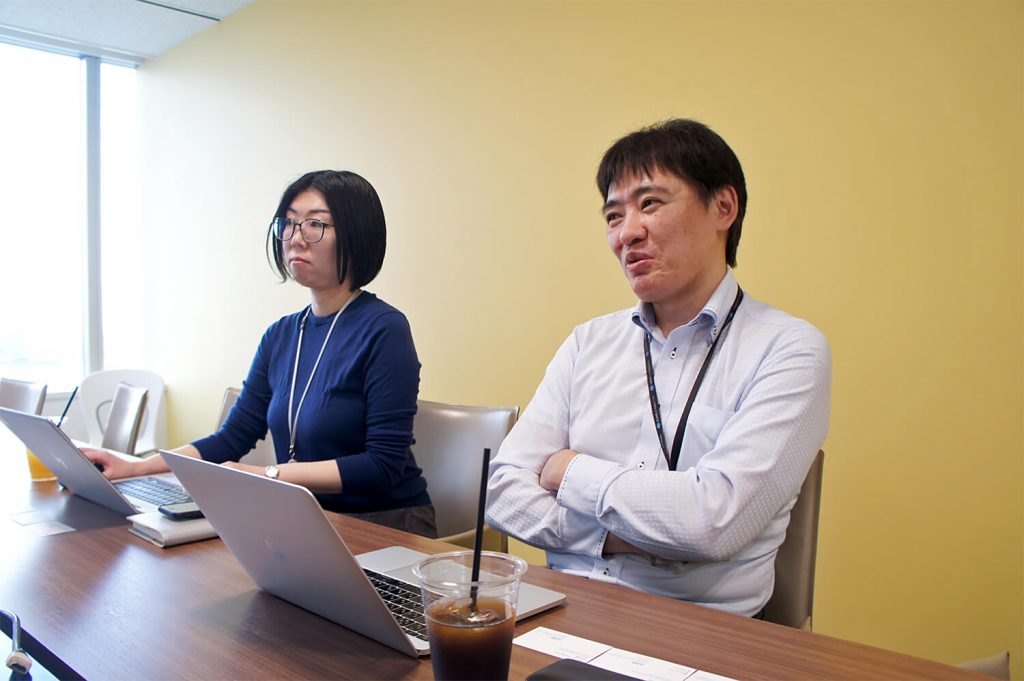 After using Backlog, they saw a 50% reduction in total email volume and more efficient and thorough task tracking.
Gain skills, learn strategies, move projects forward
Collaborate and bring your projects to life with Nulab
Learn more