Make education
better, together
Cacoo plans for students & educators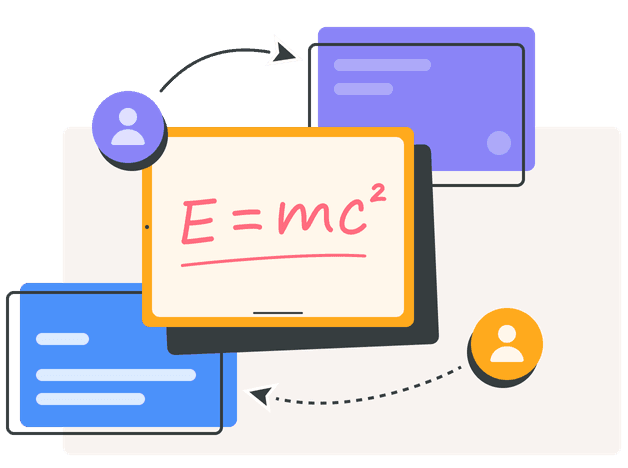 From coursework planning to
department-wide projects, Cacoo makes it easy to get and stay organized.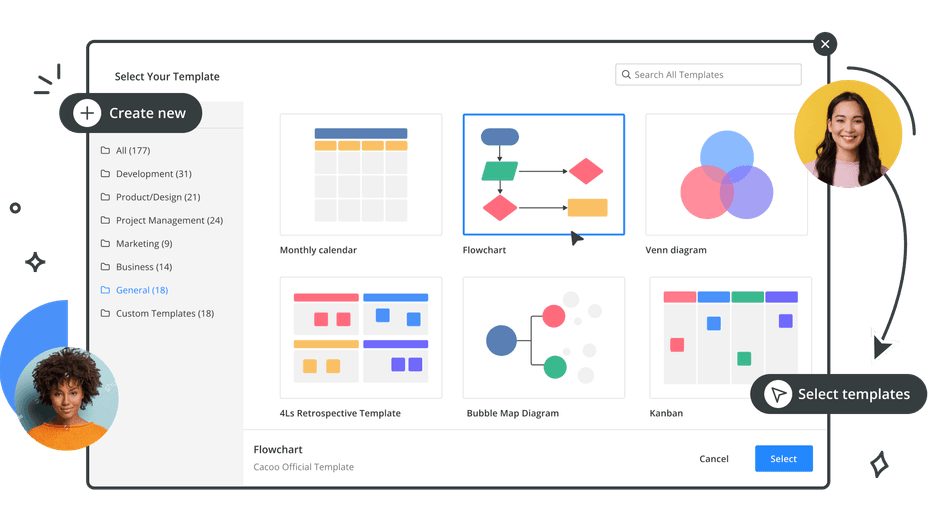 Boost remote learning & interactivity
Cacoo's real-time editing features, presentation mode, and video chat can bring together students, faculty, and more for an interactive learning experience.
Standardize internal & external processes
Using flowcharts and other process diagrams, you can standardize workflows across teams and departments.
Present project & program ideas
Cacoo's presentation mode makes it easy to share your ideas with administrators, teachers, and other stakeholders.
Collaborate on curriculum
Share presentations, collaborate on ideas in real-time, get quick feedback with comments, and use chat and live video chat to discuss.
Create engaging lesson plans
Start with one of our templates or create your own. You can present your work to students or ask them to contribute and collaborate with each other.
Improve test scores
Apply the proven principles of visual learning to challenging subjects such as math and science to improve student performance on tests.
From individual assignments to group projects, Cacoo makes it easy to stay on track.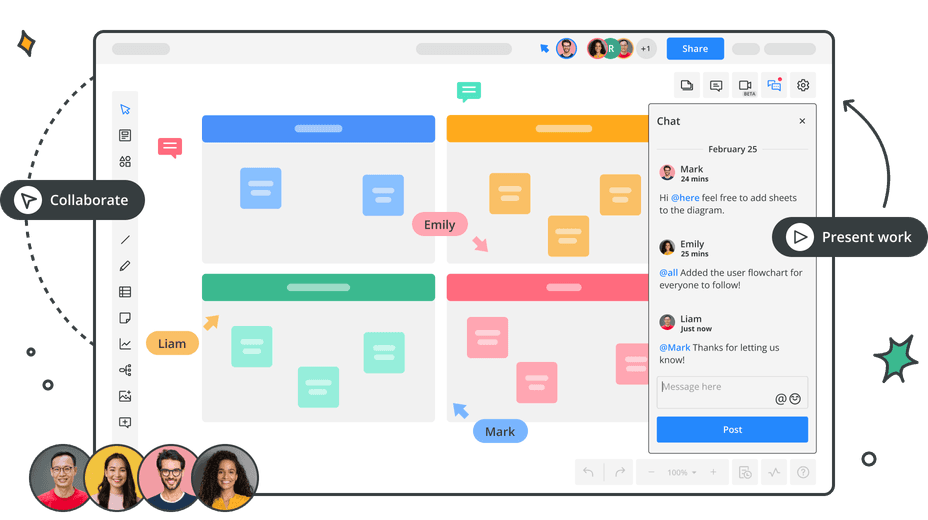 Online whiteboard for notes
Use mind maps, tree diagrams, dynamic charts, imported images, and more to absorb material more deeply.
Technical templates
STEM students can choose from a variety of science, technology, engineering, and math-related templates.
Take your work wherever you go
Cacoo is a cloud-based app you can access anywhere with an internet connection.
Collaborate with classmates
Give your classmates access to Cacoo to collaborate on assignments, share notes, and prep for exams together.
Present projects & proposals
Cacoo's presentation mode makes it easy to share your ideas with teachers and fellow students.
Visual study guide
Build visual materials for studying to recall information during exams and discussions.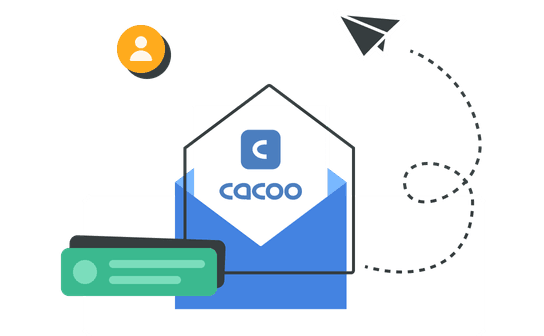 How to apply
Complete the application form for our support team to review. Once approved, we'll send you an email to sign up for the discounted Education plan.
Apply for plan
Pricing
Cacoo's discounted Education Plan is 50% less than the cost of a full-priced Team plan.
Up to 1000 users
In-app video for up to 5 users
Unlimited sheets
Unlimited sharing
Up to 10 MB file upload
Up to 200 per diagram entries
Revision history
User permissions
Check out all plan options, including our free plan, using our plan comparison chart.
Frequently Asked Questions