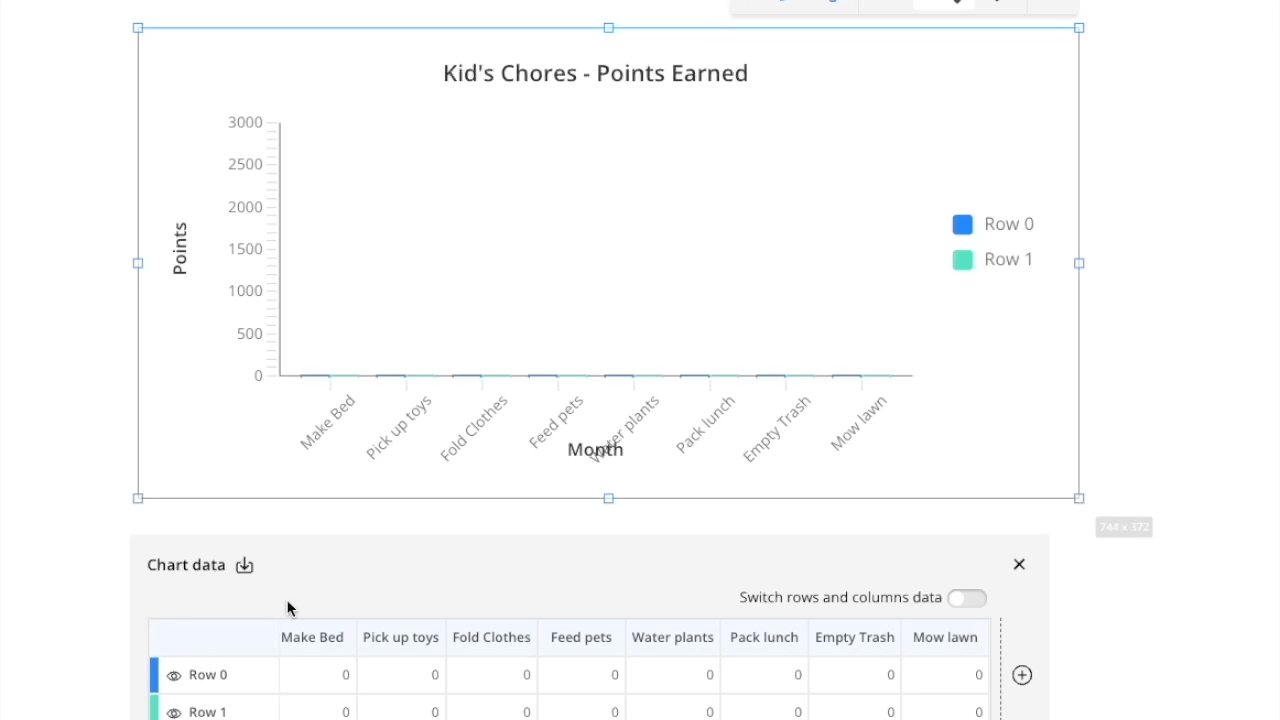 Simply import your data
Instantly populate charts from a spreadsheet, and have a presentation-ready data visualization in minutes.
Features for real-time collaboration
Dynamic & manual editing
Edit directly on the chart, or use the convenient data input tool — no need to update and re-import spreadsheets.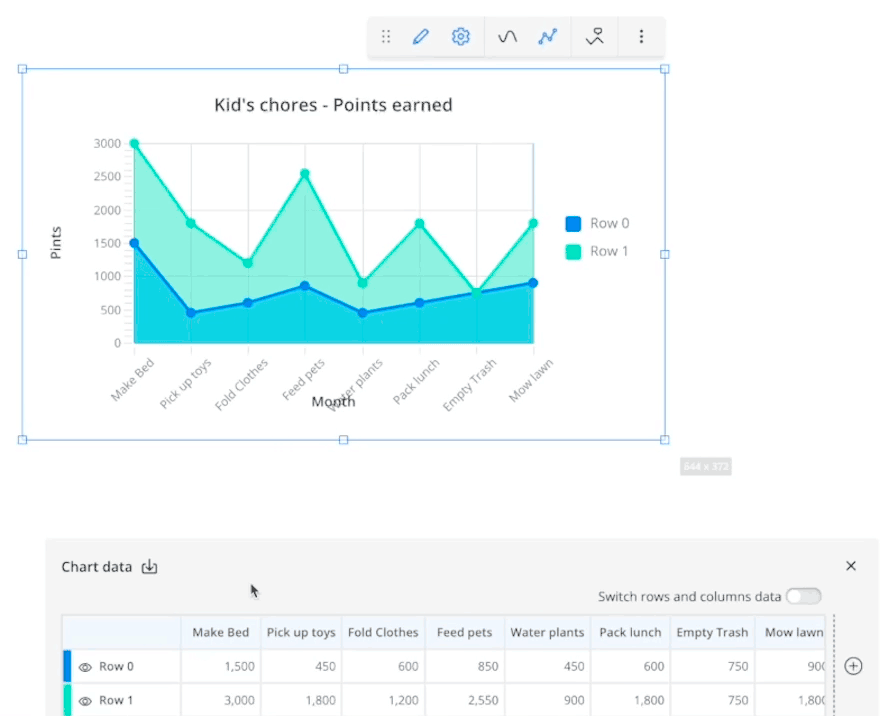 Flexible customization
Customize the layout, legend, colors, and more to create beautiful visual aids.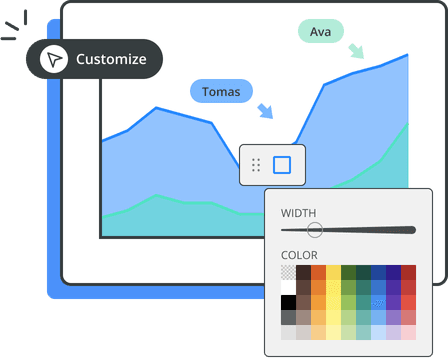 Video & chat
Present your story over a Cacoo video call or with live chat.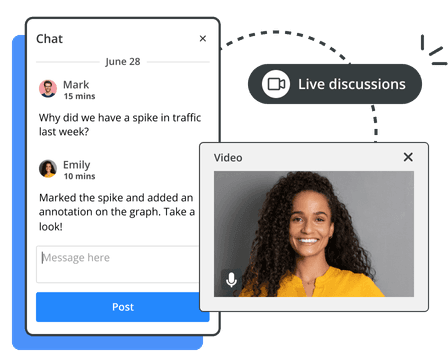 Charts and graphs for every purpose
There are a variety of chart types to choose from. Here are a few.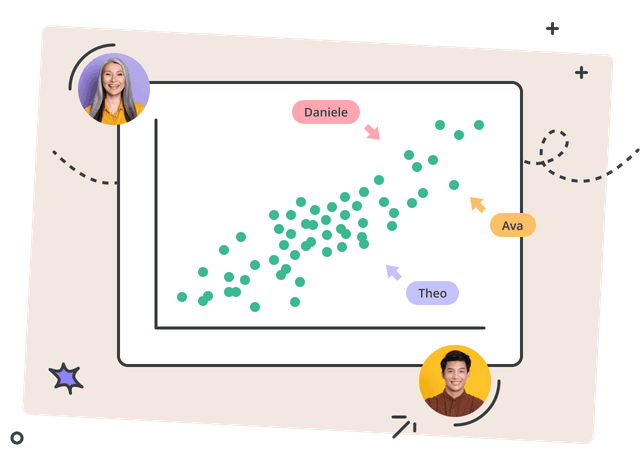 Scatter plots
The scatter plot is a common graphical tool for identifying correlational relationships between two numeric variables. The dots in a scatter plot not only report the values of individual data points but also patterns when the data are taken as a whole.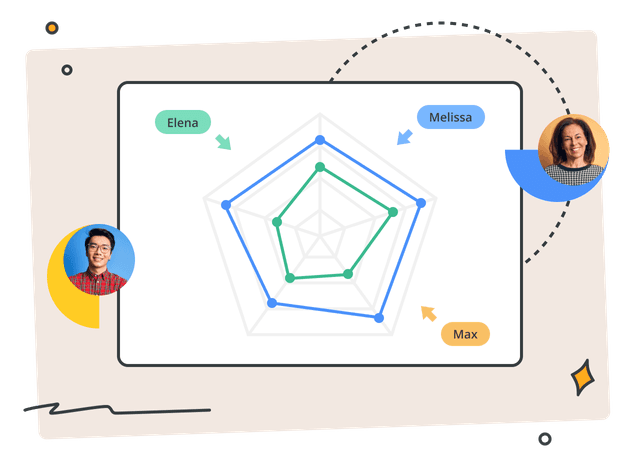 Radar charts
A radar chart is a tool for comparing different items using at least three quantitative values and multiple variables. The variables are plotted around a radial axis resembling a spider web, providing a quick visualization of similarities and differences.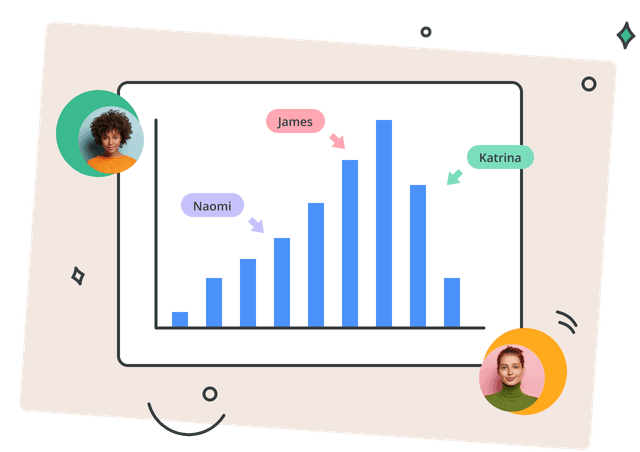 Bar charts
Bar charts are a great way to show the distribution of data points or compare metric values across different subgroups of your data. Whether plotted horizontally or vertically, they make it easy to compare values or trends at a glance.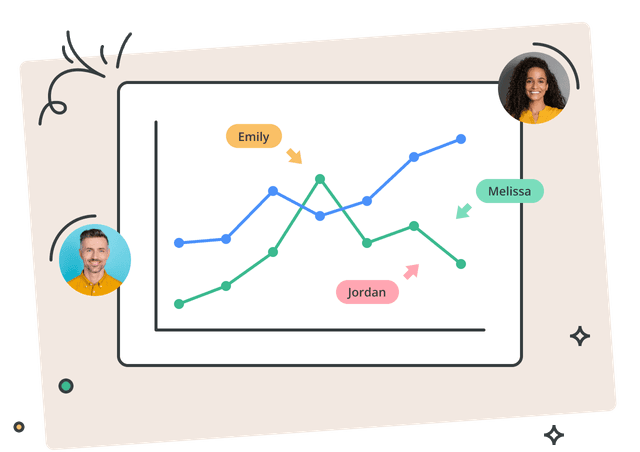 Line charts
Line charts depict a series of data points demonstrating a sequential progression. These graphs are great for looking at trends and showing how they change over a period of time.