4Ls Retrospective
The 4Ls Retrospective points out what your team liked, learned, lacked, and longed for in a project or workflow. Use it to gather feedback and create actionable goals.
Uses of 4Ls Retrospectives
The primary goal of the 4Ls retrospective is to evaluate the status of a project or workflow and identify improvement strategies.
Liked - What did the team like about this recent/ongoing project?
Learned - What did the team learn during this recent/ongoing project?
Lacked - What resources or elements did the project/team lack?
Longed for - What does the team long to change or improve?
The 4Ls retrospective is really useful for assessing team morale, motivators, and demotivators, allowing managers to take swift action. Almost any project that relies on direct feedback for improvement could benefit from this diagram. Examples include:
Human Resources – exit interviews and performance reviews
Project and Product Managers – status reports, project planning, resource allocation, and troubleshooting
Team Leaders – team-building and cohesion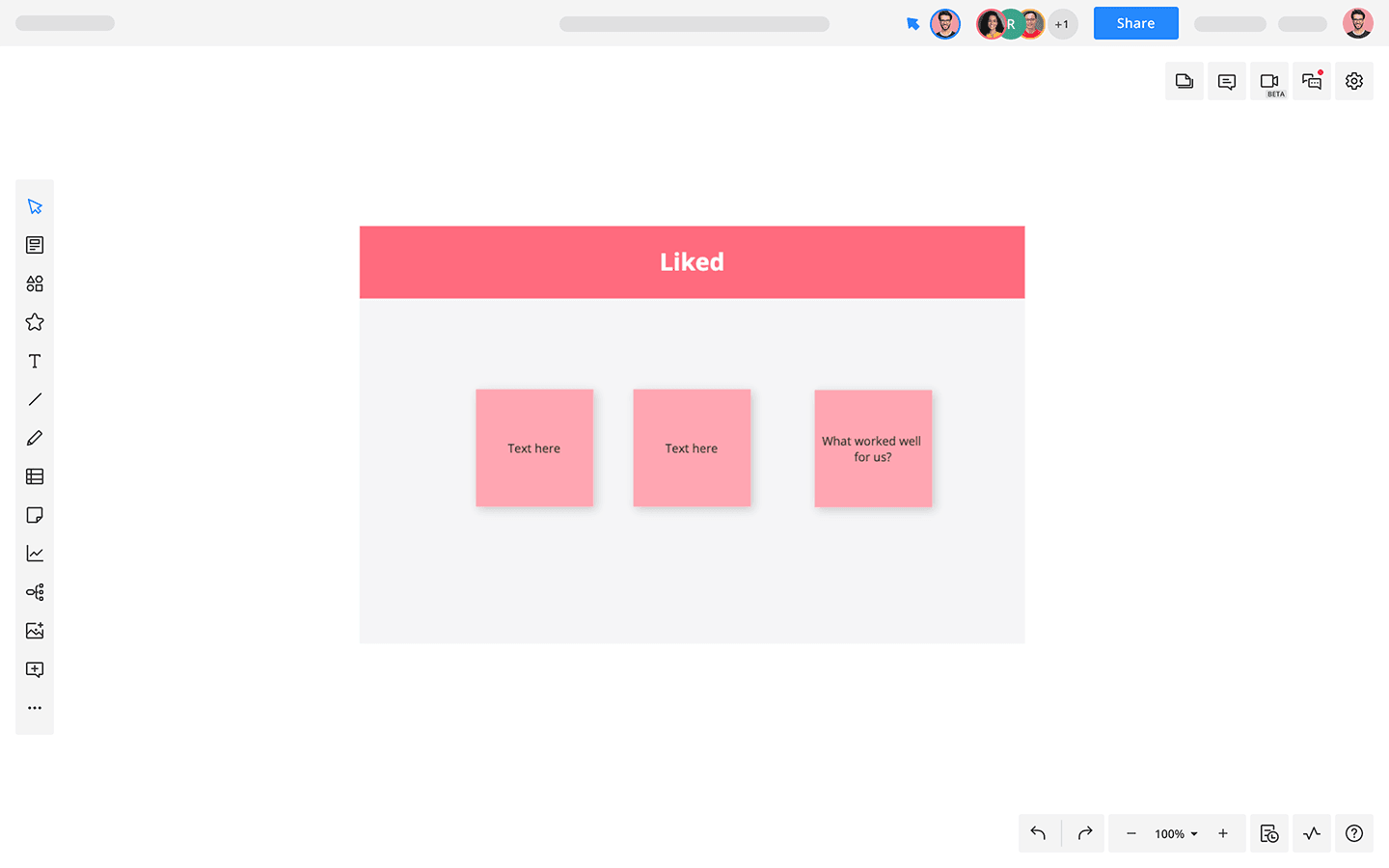 How to create your own 4Ls Retrospective
The first step is to access the 4Ls Retrospective in Cacoo. This template is ready to use as-is, so you can go straight to planning the retrospective meeting.
1
Set expectations. Explain the purpose of the 4Ls retrospective and the desired outcome.
2
Share the Cacoo diagram with your team, and give them time to brainstorm answers to the 4Ls. This can be done remotely or in person.
3
Allow each participant to fill in the Liked, Learned, Lacked, and Longed For sections in the diagram.
Once the diagram is complete, it's up to the facilitator to host a discussion and analyze the contents. Together with the team, decide what aspects of your project workflow are most beneficial and what needs to be improved in the future.
Related tags