Sitemap Template
Visualize how users will navigate a website by laying out all the individual webpages with our Sitemap Template. This simple diagram makes it easy to streamline your site structure and design a high-conversion user flow.
Uses of Sitemap Templates
Visual sitemaps are useful for planning the structure and navigational flow of a website. The diagram provides a breakdown of the page hierarchy — basically, the typical path a user would take to visit each webpage.
Sitemaps are beneficial during website development and maintenance for:
Visualizing the user experience
Optimizing the conversion funnel
Improving website ranking and usability
Planning a website expansion
The Cacoo Sitemap Template is easy to use and adaptable to any website. Sign up for Cacoo to try it today!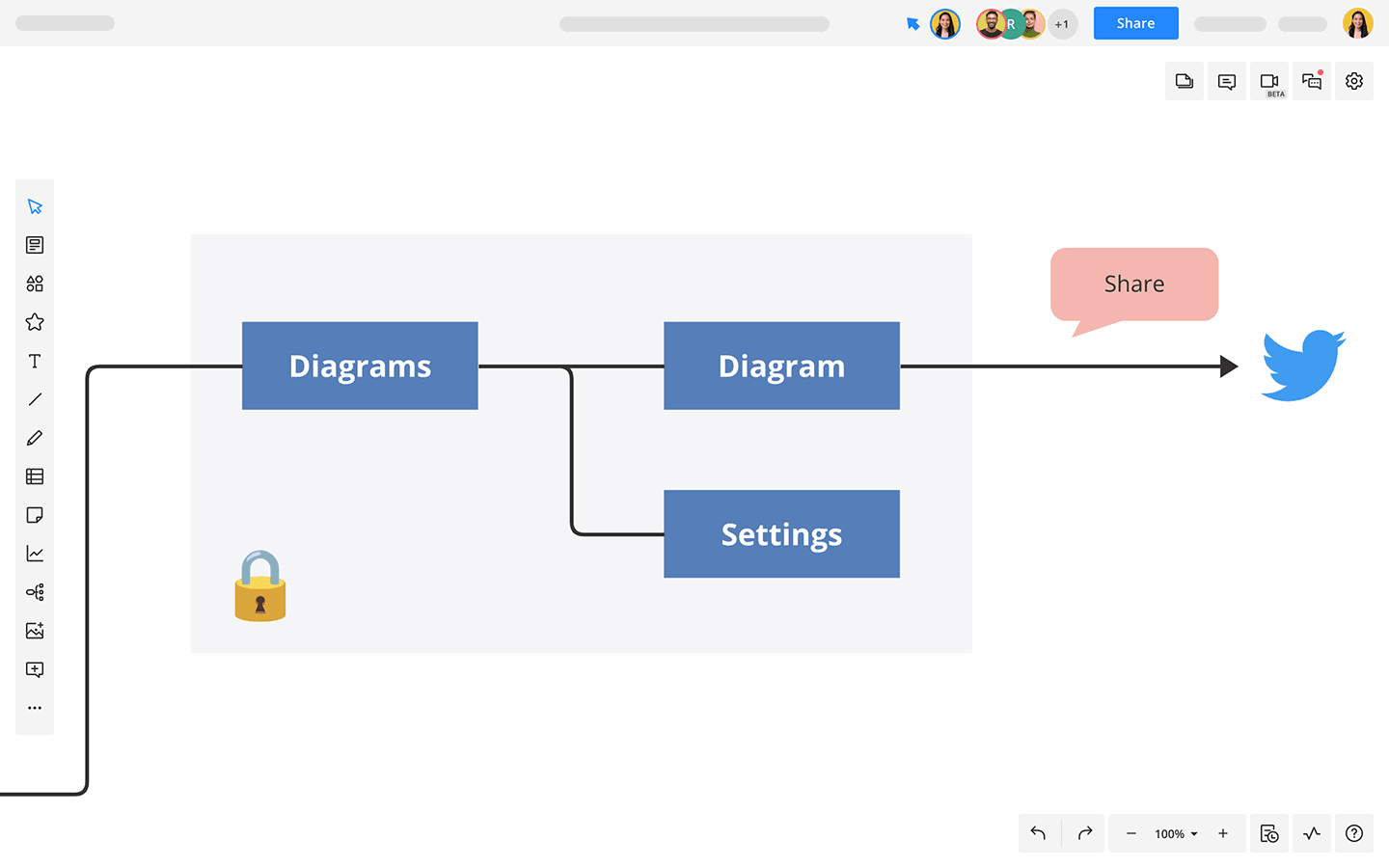 How to create your own Sitemap
Making a sitemap can be simple or complex depending on the size of the website. To make it easier to map a large website, you can break it down into sections and diagram them on different sheets. Here's how to get started.
1
First of all, open the Sitemap Template in Cacoo.
2
Label the first box with the name of the top page in your website hierarchy, such as the homepage.
3
Next, identify the pages that are accessible from the top page. List them in the boxes connected to the top page. Remove any elements you don't need.
4
For each page listed, consider what page comes next in the hierarchy. What navigational options does the user have on that page?
5
Finish outlining the structure of the site, and use the arrows to show the relationships between pages. All done!
Related tags