"Look at this!" Notification feature has been added to Backlog
Dear Backlog users:
Backlog has been upgraded lately. With this update, the following functioanlities are added.
Smoother communication with notifications.
"I want those team members to know that I've upgraded the issue."
"Though this issue is not assigned to that person, I'd like to hear his opinion, too."
In the cases like these, now you can send notifications to the specific team members.
Sending notifications is very easy. Just select the members to whom you want to send notifications when adding issues and comments.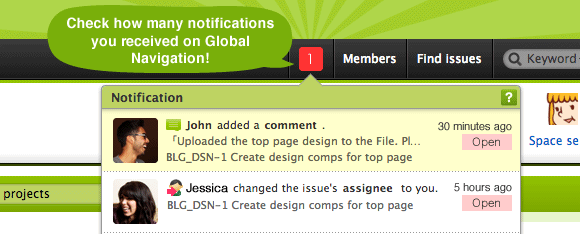 Organize issues easily! Update issues all at once.
A new feature has been added so that you can update multiple issues with a simple operation. Change assignee, update the due date, add comments at once.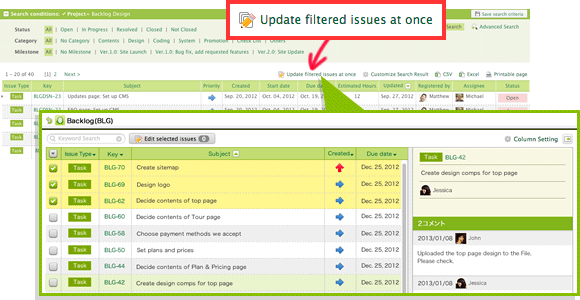 See issue's subject always. Move to other pages within the project easier, too.
The submenu, including project key and subject, and link to go back to Find issues page, will appear when you scroll down on the issue page.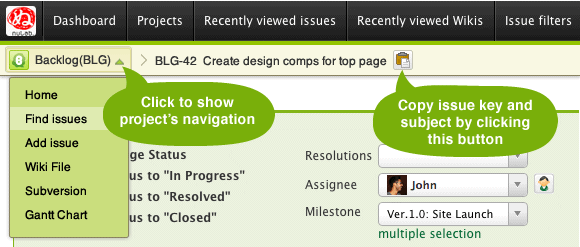 Miscellaneous
More formatting rules for Wiki have been added. Now you can create better Wiki with quotes and images.
An issue has been fixed so that many SVN files can be committed faster or without errors.
We are going to add features requested and improve Backlog even more in the next update. Please enjoy using Backlog and look forward to hearing future updates!