Backlog iOS App 1.4 Release: Hello iPad!
Backlog Web App has always been available on iPad with a complete set of features but lacked native app performance advantages. We are excited to announce the release of Backlog iOS App 1.4.
IPAD SUPPORT
Backlog for iPad has a similar layout to the iPhone version with tabbed interface on the left side and the details page on the right.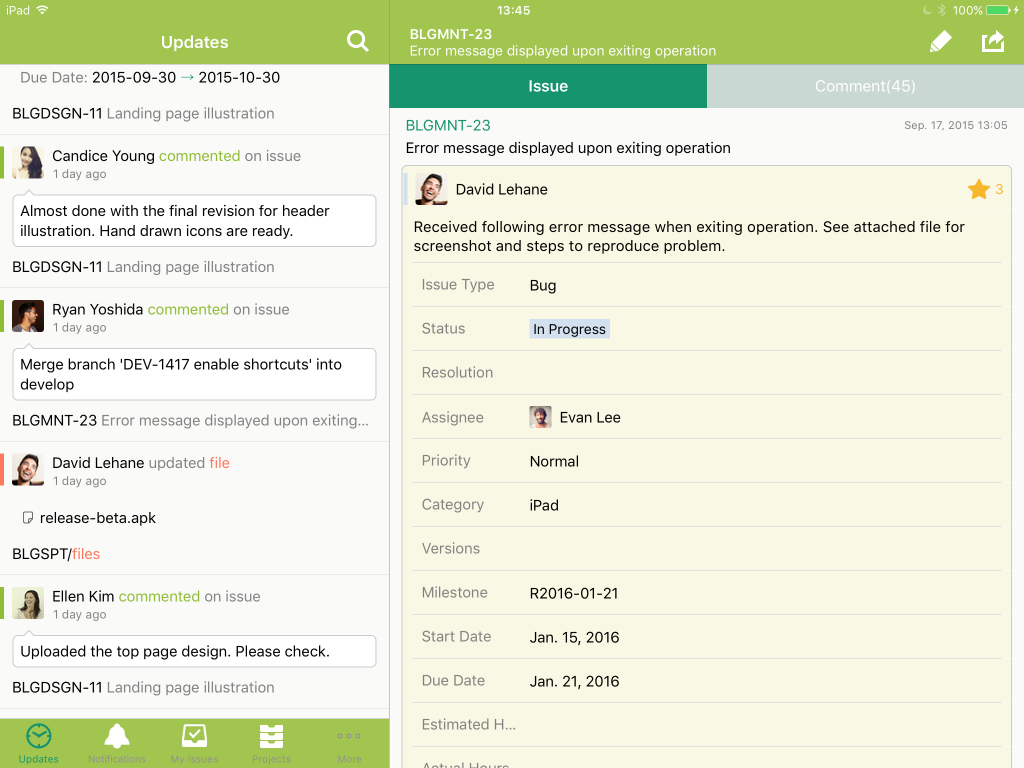 Backlog also performs well for iPad's Split View, a feature that allows you to run two apps side-by-side at the same time.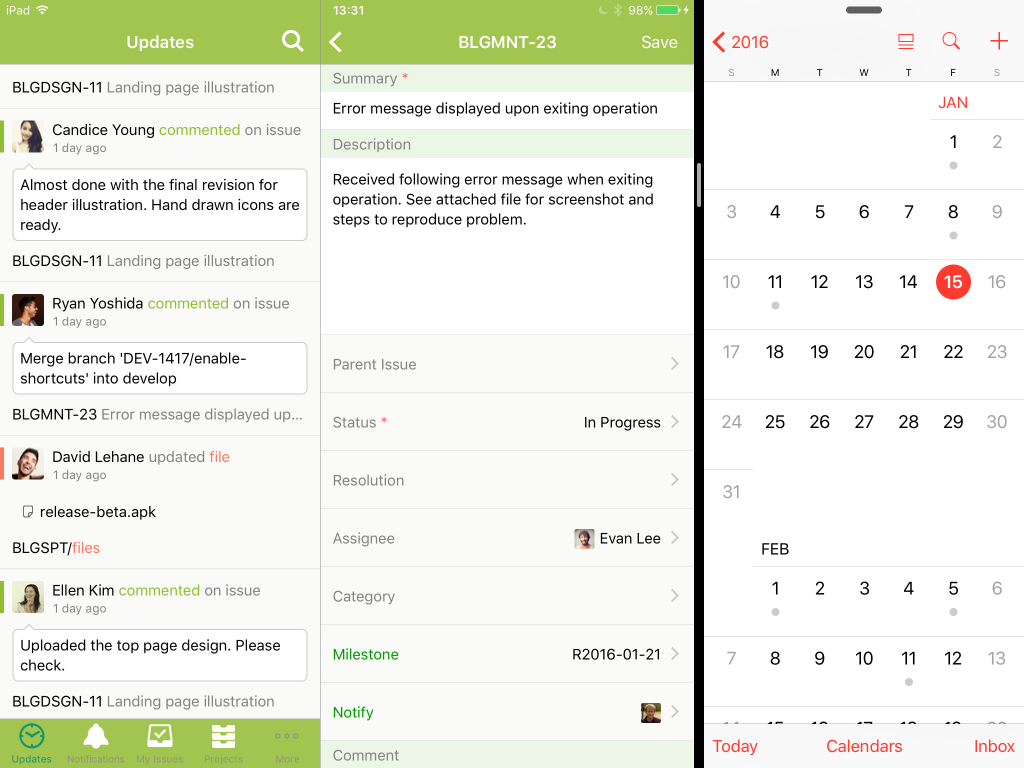 PULL REQUEST
We debuted pull requests in August 2015 and everyone at Nulab has been delighted with the feature. Today, we bring it to Backlog iOS App with limited features. You can view pull request details and comment on them. However, this version does not support add/edit pull request, comment on top of the codes and git operations such as merge and diff.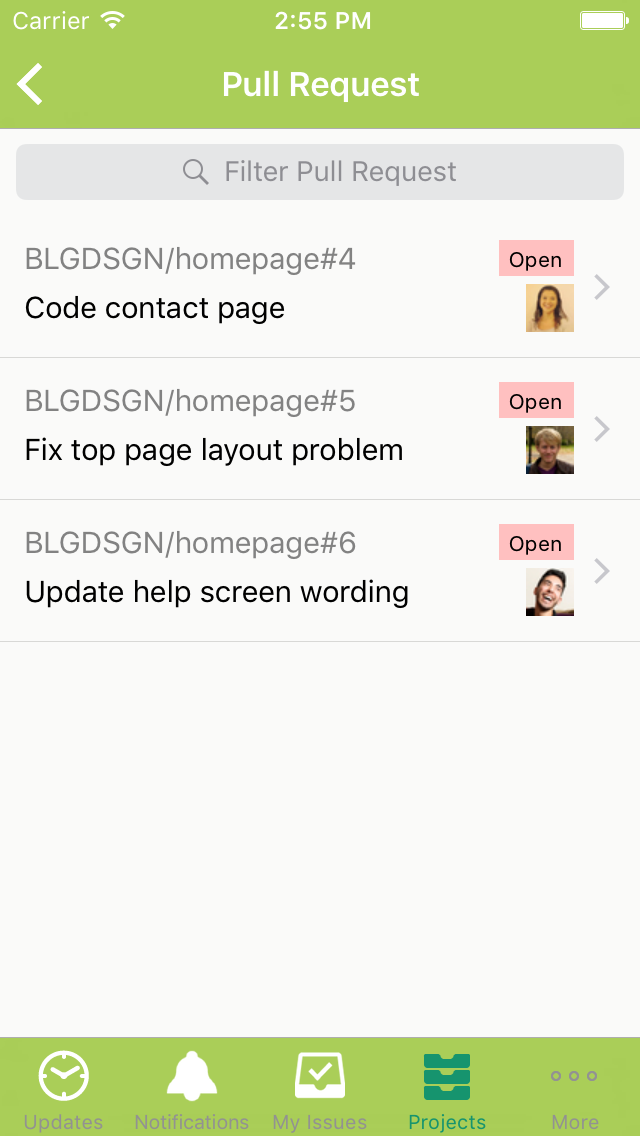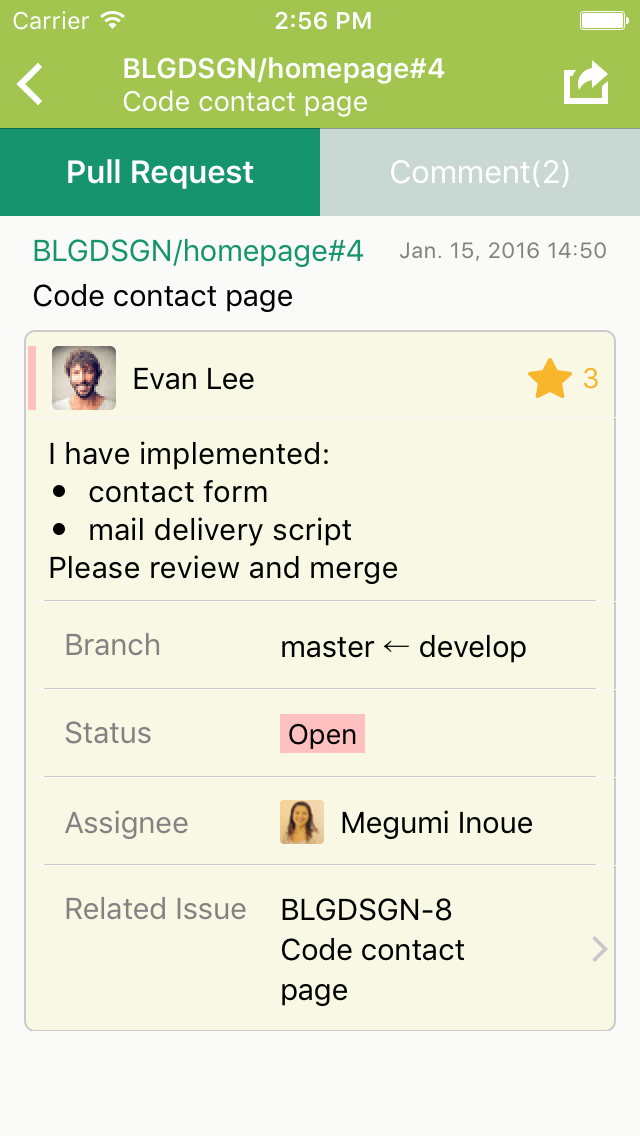 WHAT ELSE IS IN THIS RELEASE?
We made many improvements and bug fixes. The following are some of the highlights:
Edit comment
Add additional users to be notified of comment
Tap url inside markdown/backlog formatted text to open in Safari
Highlight the difference in updated description
You can now change your text size preference from iOS Settings > General > Accessibility > Larger Text
Added option to open issue and pull request in Safari
Long press on key or summary on detail view to copy
Added search button on the top right of project page
Show unread notifications
Better scrolling performance on the recent updates page
Support landscape view
We hope these improvements to Backlog for iPad will be beneficial to you. Stay tuned for more!