Android Wireframe
Use the Android Wireframe whenever you need a higher-fidelity mockup of apps or user journeys.
Uses of Android Wireframes
Day after day, countless design ideas come to mind, and some of them actually make it onto the drawing board. While it isn't economical to follow through on every idea, the right wireframe template makes it quick and simple to explore and model your best designs.
An Android wireframe is really useful when you want to:
Check out how your idea would look like in real life
Mock up core features in your product
Map out customer journeys
Present your team's work and ideas in a professional manner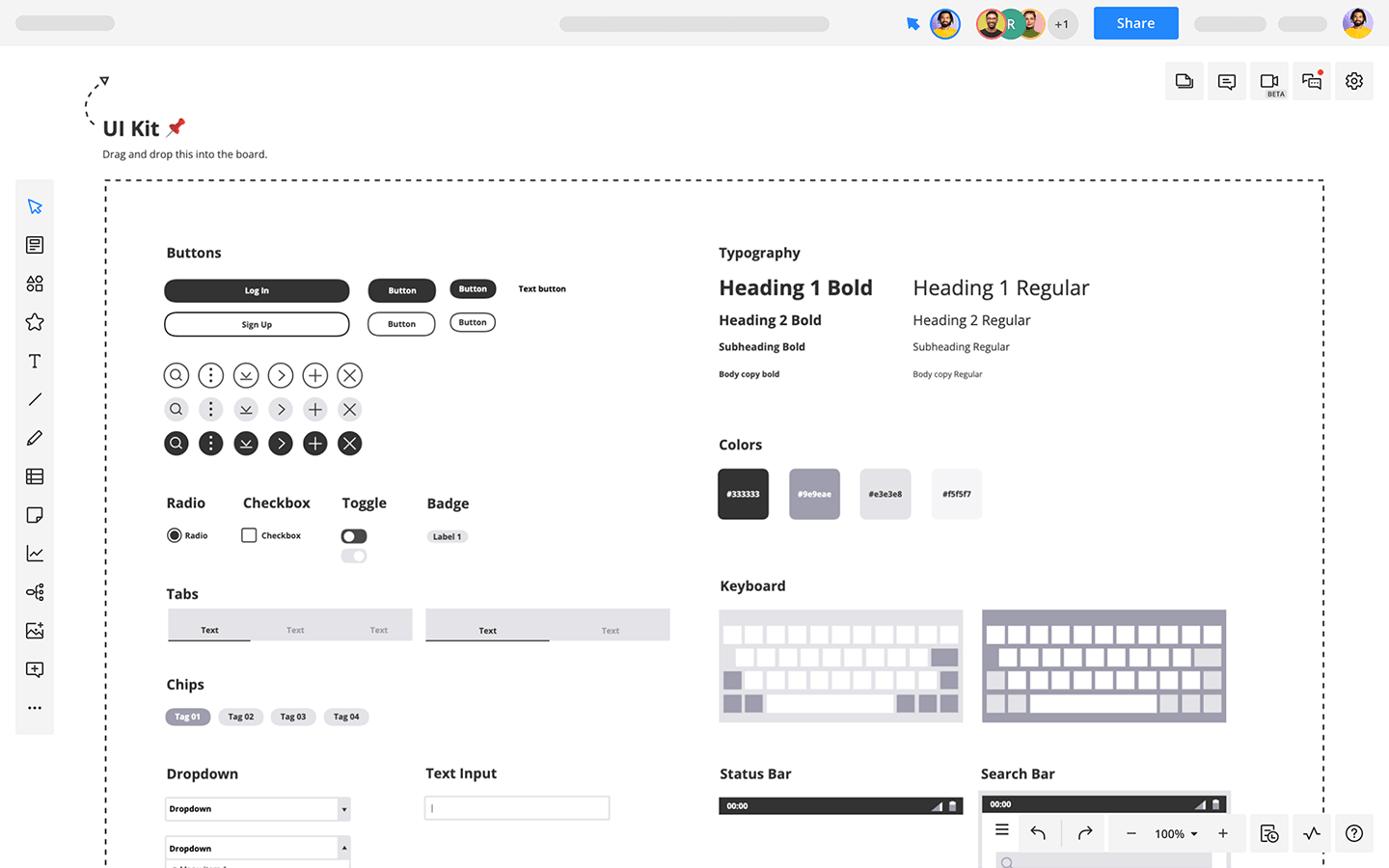 How to create your own Android Wireframe
With the Android Wireframe, you can let your imagination run wild.
1
Try to define what you want to depict, such as processes and visuals.
2
Then, open the Cacoo Android Wireframe.
3
Identify the right screens to model your design, and start personalizing them.
4
Include as many or as few screens as needed to visualize your idea.
5
Lastly, share the diagram with your teammates, and ask for their input.
Related tags