Galaxy Template
Although it may be an old edition, the Samsung Galaxy S8 is still a popular phone for millions of people. So, when product managers and designers create an application, they'll be off to a good start with this Galaxy Template.
Uses of Galaxy Templates
Galaxy templates for wireframing are used to design the basic appearance, layout, and user flow of a mobile app. Whether they're for banking, shopping, streaming, or social media, all apps need one thing — an enjoyable user experience. A wireframe offers a quick way for designers to plan out the app and communicate ideas with stakeholders before sending the design to the development team for coding.
With a Galaxy template, you can:
Adapt an existing website for mobile devices
Visualize the app layout page by page
Decide what elements to include
Decide how to optimize the layout with content, menus, CTAs, etc.
Model basic app flow or functionality
Our Galaxy Template is customizable and available in Cacoo. Try it today!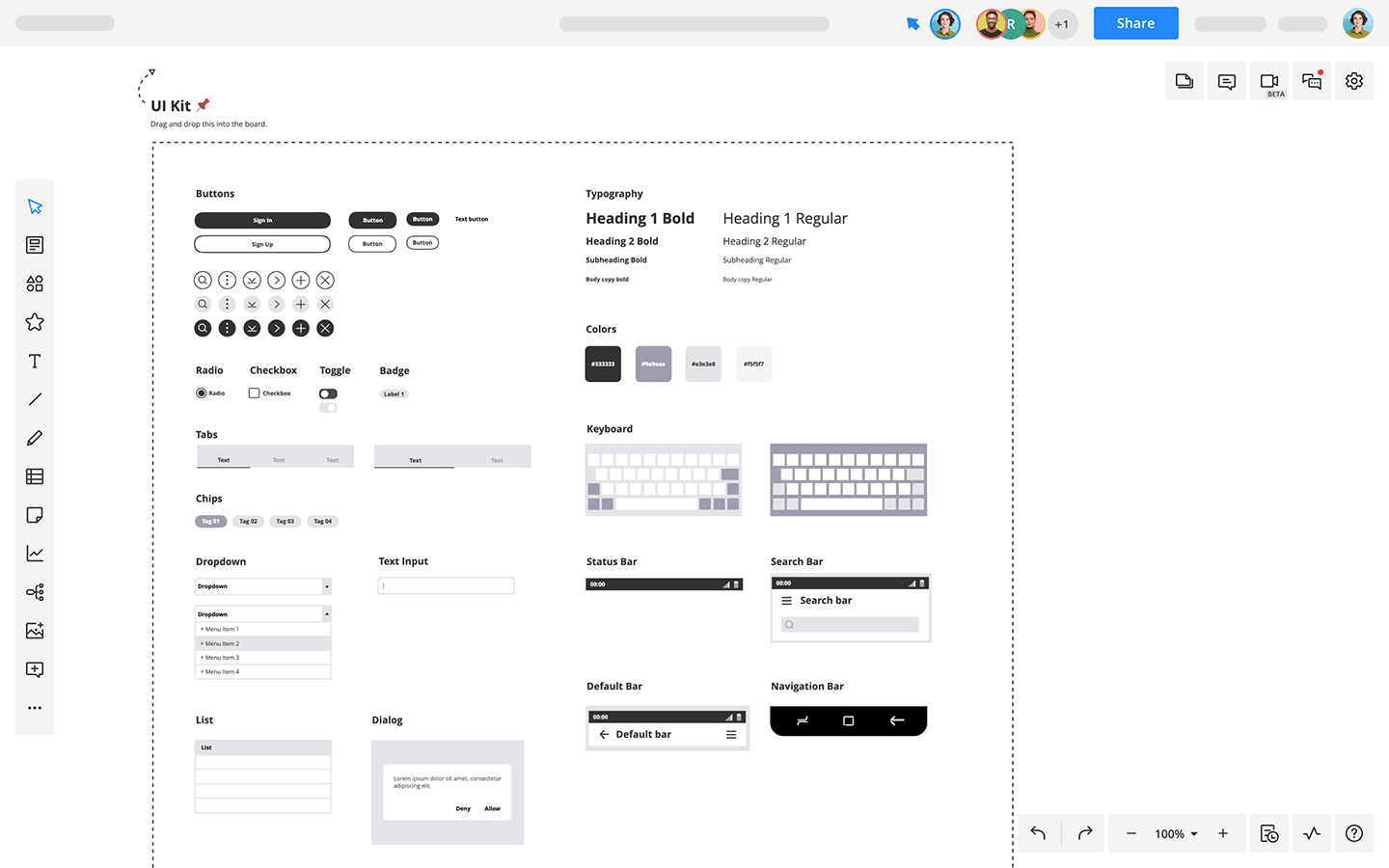 How to create your own Galaxy Wireframe
Whether you're building a new app from the ground up or adapting a website for mobile users, a wireframe helps to visualize the real size and shape of a Samsung Galaxy S8 phone screen. Learn how to customize the diagram.
1
Open the Galaxy Template in Cacoo. Depending on the type of app you're creating, you may need to duplicate the diagram and place several "screens" on the canvas.
2
Think about the minimum amount of design elements needed to convey an idea on each page. Are you modeling a sign-in page? A dashboard? An e-commerce page?
3
Add blank or shaded placeholder shapes to the diagram to represent images, content, menus, and buttons. Squares, rectangles, and circles work best!
4
Adjust the placeholder shapes to the right size, and experiment with placement until you come up with a layout you like.
Once you're done, get feedback from collaborators and continue perfecting the design. With Cacoo, you can also
add simple interactions
to demonstrate how users will interact with a page. Happy diagramming!
Related tags