Blank Fishbone Diagram Template
Blank Fishbone Diagram Template
The Blank Fishbone Diagram Template helps you explore the causes and effects of product or workflow issues. Customize it with your details to find the root of any problem.
Uses of Blank Fishbone Diagram Templates
A fishbone diagram is a visual way to look at and identify cause and effect. It has multiple uses inside companies, including:
Identifying problems and dependencies in a process
Analyzing risk and brainstorming solutions
Communicating the pros/cons of specific process flows to stakeholders
Experimenting with causality relationships that can be validated through research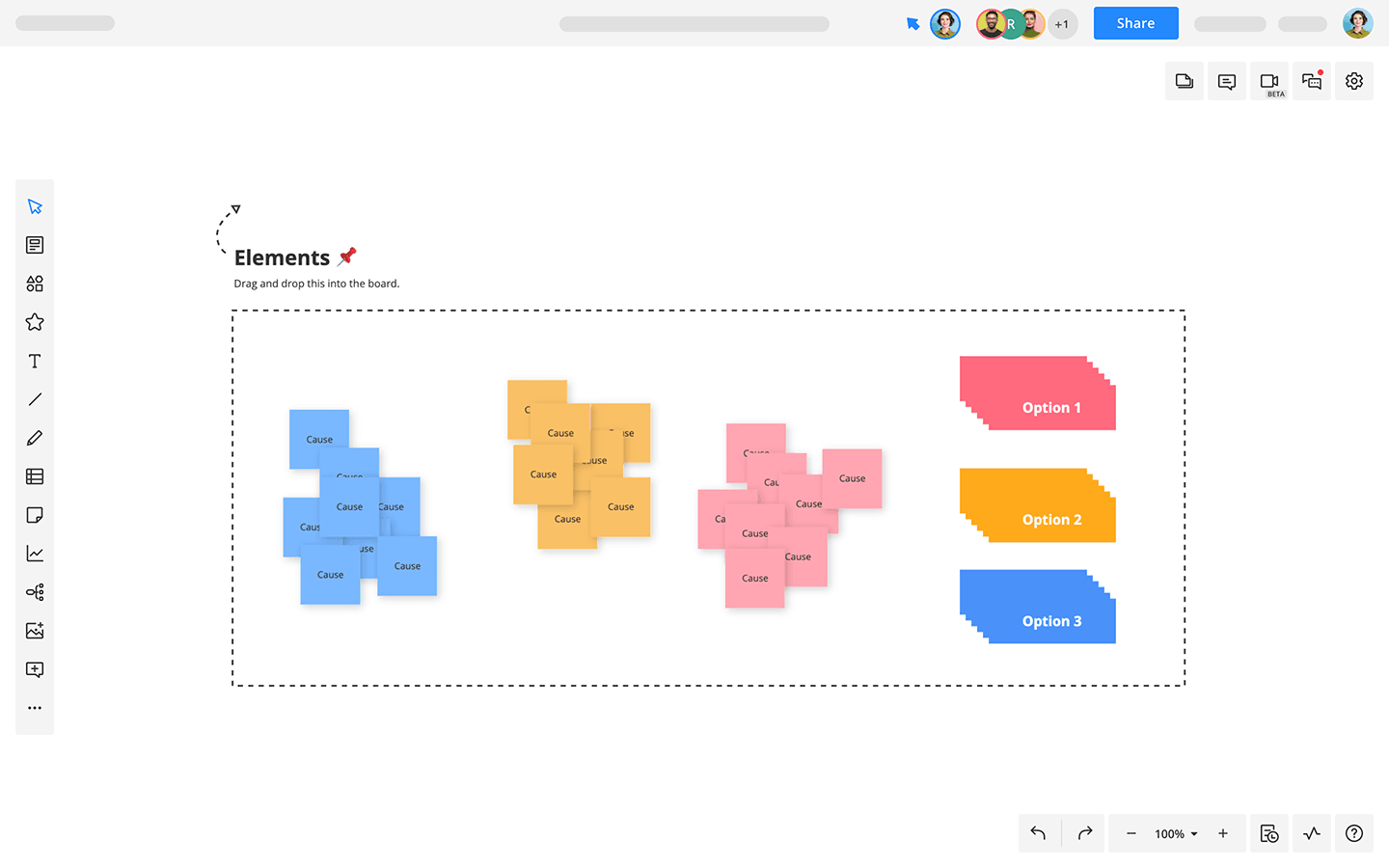 How to create your own Blank Fishbone Diagram
Before you get started, you need a clear idea of the issue you want to analyze. With this in mind, here are simple steps for filling in the Blank Fishbone Diagram Template:
1
Agree on the problem/effect, and write it at the head/mouth of the fish.
2
Define the major categories of causes, which branch off the fish spine.
3
Brainstorm as many causes for the problem as possible. The main question to ask is, "Why does this happen?"
4
List each cause under its respective category. The same cause may fit under more than one category.
5
Continue to ask "Why?" and generate deeper levels of causes. This will help you organize the information and further identify root causes to address.
Work together with your teammates on this diagram for a more thorough analysis. Simply share the Cacoo Blank Fishbone Diagram Template link with them to get started.
Related tags