Decision Flowchart
Whether it's a 'yes' or 'no' decision or a bit more complex, this Decision Flowchart makes it easy to visualize a decision's implication.
Uses of Decision Flowcharts
A decision flowchart is a simple tool that allows you to visualize the potential impact of your decisions.
Thanks to their versatility, flowcharts are one of the most popular diagrams when it comes to:
Explaining the decision-making process in a simple way.
Designing customer journeys in a manner that's simplified but complex enough to include happy and unhappy flows.
Involving teammates in decision-making processes.
Accelerating the decision-making process.
Building the team's accountability.
By involving your entire team and stakeholders in defining the flowchart, you can also get buy-in on simple processes and milestones. Cacoo's collaboration feature makes working together and deciding together a piece of cake.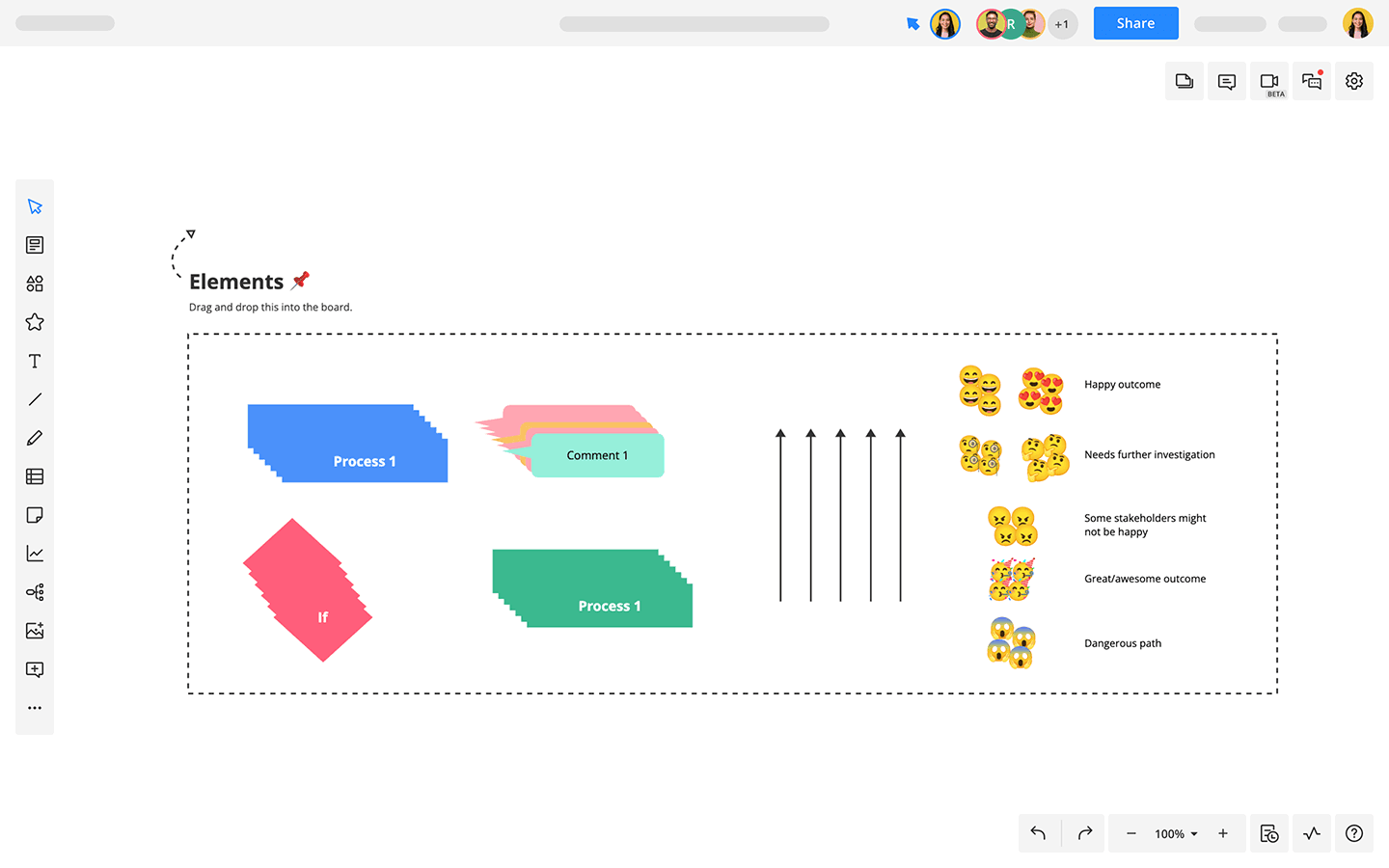 How to create your own Decision Flowchart
The most complicated part of creating your own Decision Flowchart is the problem analysis.
1
Define the final decision that needs to be made and the expected outcome.
2
Identify the steps and the intermediary decisions that would lead to the expected outcome.
3
Conceptualize all ideas and consequences, and appraise them.
4
Lay down all decision points in shapes and potential outcomes in different shapes.
5
Use lines and arrows to connect decision points and outcomes.
Share your Cacoo diagram with all stakeholders, and get their feedback. Getting everyone on board will be that much easier, as they'll be invested in the process.
Related tags