Gantt Chart Template
Manage task timelines for any project with this Gantt Chart Template. The simple format makes it easy to visualize the start, end, and total time of each task.
Uses of Gantt Charts
Gantt charts are a project manager's go-to tool for tracking the duration of project tasks. They're helpful for:
Visually planning and managing milestones and deadlines
Monitoring the overall progress of projects
Deciding how to allocate resources efficiently
Managing project dependencies and tasks that overlap
Our template uses a colorful bar chart format, so you can compare the relative timelines of different tasks at a glance.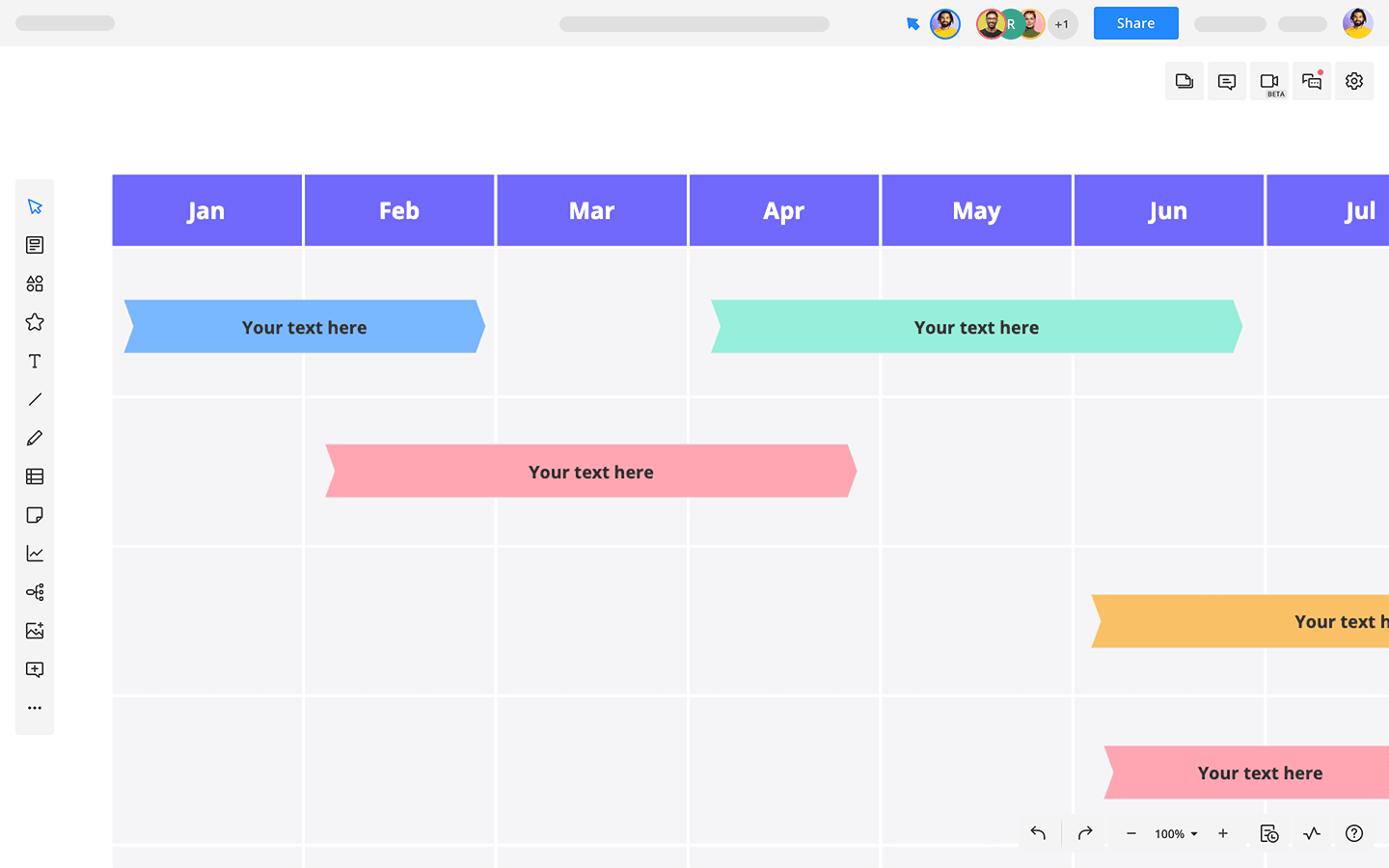 How to create your own Gantt Chart
To make a Gantt chart, all you need is a basic timeline for the project you're planning.
1
First, open the Gantt Chart Template in Cacoo. Consider the start and end dates of your project.
2
Adjust and relabel the timeline bar to include the correct number of weeks or months for your project.
3
Designate a color for each task. We recommend creating a legend, so other viewers know which task the color represents.
4
Decide what task should come first, and place a colored bar on one of the horizontal lines. Now, shorten or length the bar so that it starts and ends at the correct times.
5
Keep adding bars of different colors until each task group is represented on the diagram.
When you're done, you should have rows of staggered bars showing how the timing of each task relates to another. Feel free to share the diagram with collaborators to put the finishing touches on your progress chart.
Related tags