Social Media App Wireframe
Social Media App Wireframe
Cacoo's Social Media App Wireframe is perfect for anyone who wants to create a website highlighting their favorite social media content in one spot. Whether you're a vlogger showing off your latest videos or an influencer on Twitter, you can use this wireframe to emphasize the best parts of your online presence.
Uses of Social Media App Wireframes
Social media is at the heart of all personal and professional online activity, making it essential to showcase content where it can reach the right audiences. A website wireframe allows designers to model the basic structural and visual elements of a social website before building it. The wireframe is useful for both planning the site and communicating the benefits of the design to stakeholders.
With a wireframe template, you can:
Design a social media-oriented website
Optimize the site layout for different types of content
Communicate design goals to stakeholders
Model user flow through the website
Get the Social Media App Wireframe and other website and mobile app design templates on Cacoo today!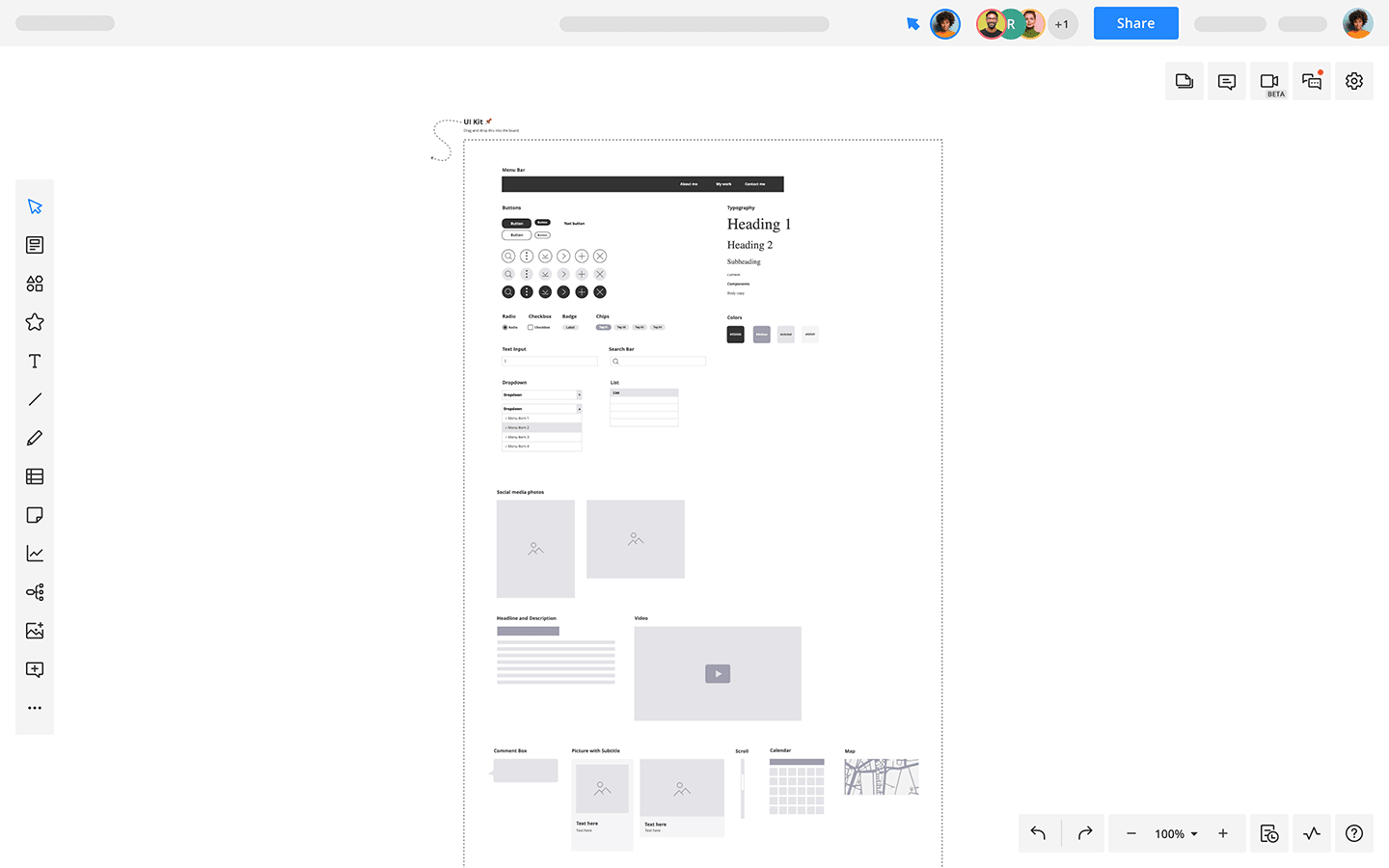 How to create your own Social Media App Wireframe
The Cacoo template is ready to use with common elements found on social websites. In a few short steps, you can customize it for use in business, marketing, or design presentations.
1
To begin, open the Social Media App Wireframe in Cacoo.
2
Adjust the dimensions of the content placeholders to fit your website needs, and rearrange them to get the layout you want.
3
Use the provided social icons to indicate where you plan to showcase each type of social media content. Cacoo is equipped with the most popular icons to get you started.
4
Remove any icons and content placeholders you don't need. All done!
When your mockup is finished, you can share this diagram with collaborators to convey important details about the design. Add comments,
background sheets, and linking
to let others know how users will interact with the social media content on each webpage.
Related tags