Plantilla de diagrama de espina de pescado
Plantilla de diagrama de espina de pescado
Descubre el origen de un problema con esta plantilla de diagrama de espina de pescado y mejora los productos o procesos. Los equipos pueden descubrir todas las posibilidades detrás de un problema con esta herramienta de análisis de causa y efecto.
Usos de los diagramas de espina de pescado
Un diagrama de espina de pescado te permite analizar un problema al visualizar sus causas. El diagrama adopta la forma básica de un pez con el efecto en la "cabeza" y las causas enumeradas a lo largo de las "espinas" ramificadas. Las organizaciones pueden utilizar los diagramas de espina de pescado para muchos aspectos de la resolución de problemas. Entre los ejemplos comunes se incluyen:
Desarrollar y mejorar los procesos de flujo de trabajo
Definir el origen de los problemas operativos o las deficiencias del producto
Comunicar los motivos para cambiar un proceso o producto
Evaluar la influencia que tienen los factores relacionados sobre los resultados del producto
Identificar y mitigar los riesgos en procesos específicos
Dado que los diagramas de espina de pescado son tan versátiles, ¡seguramente se te ocurrirán más formas de usarlos!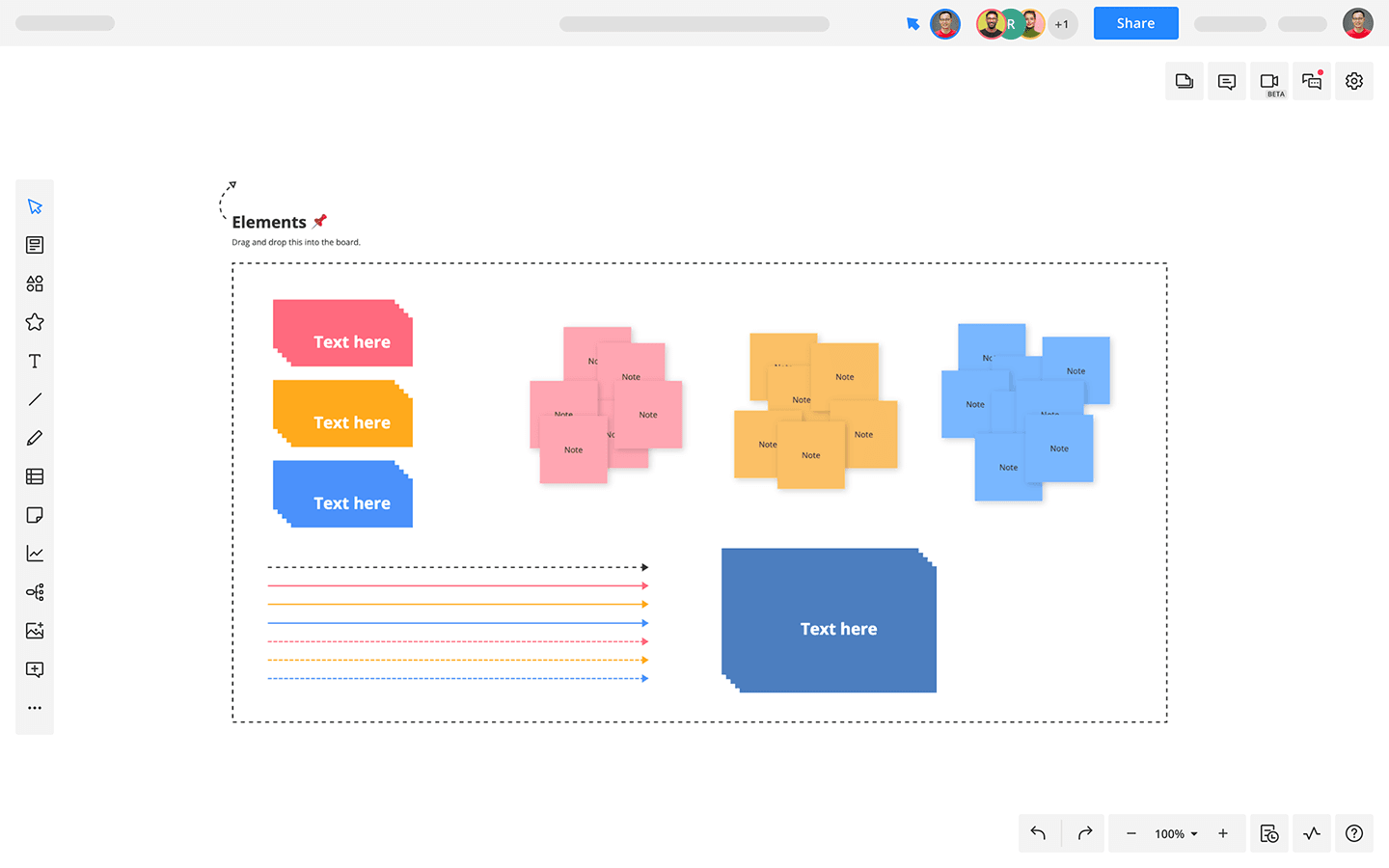 How to create your own Fishbone Diagram
Fishbone diagrams are easy to create once you identify the issue you want to analyze and gather insight from others who understand the problem. This exercise works best with a group. To get started:
1
Open the Fishbone Diagram Template in Cacoo.
2
Add the effect, or problem, at the head of the fish.
3
Identify factors that caused the effect, and list them in the content boxes branching directly from the fish's "spine." At this point, you should focus on broad categories.
4
Looking at each category, brainstorm factors that contributed to the cause. Try to come up with as many ideas as possible.
5
List each cause under its respective category. Keep analyzing each category to get closer and closer to the root causes of the problem.
Collaborate with teammates to gain different perspectives of the problem and more in-depth causes. By sharing the Cacoo Fishbone Diagram Template, you can edit the content as a team and benefit from your collective insight!
Etiquetas relacionadas