Go from square one to done.
A project management tool for prioritizing and tracking work.
Try It Free
Project tracking software for the team
Task management
Prioritize and manage tasks within projects. Backlog helps your team stay on top of work while tracking overall progress—have your to-do list and keep up with it, too.
Collaboration across teams
Keep everyone in the loop. Use Backlog to clearly communicate project updates, discuss plans, and submit work requests to other teams. Bye-bye miscommunication.
Secure file sharing
Share large files with ease. From web design work to legal documents, Backlog lets you store and send large files securely in the cloud.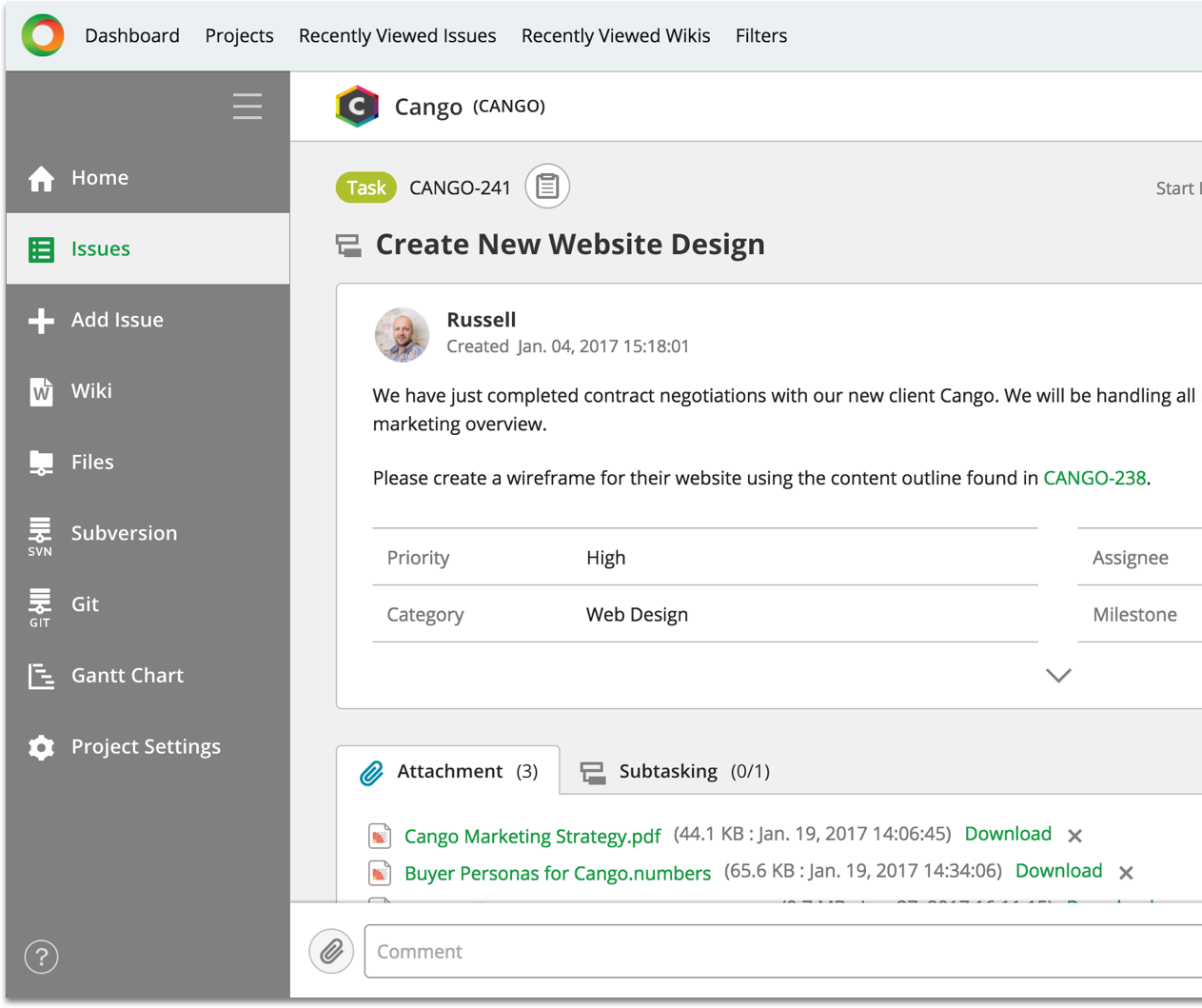 FREE FOR 30 DAYS
A cost-effective way to manage projects
Starter
For small teams
$29 .17 /mo
Billed annually
or $35 billed monthly
Start Free Trial
Starter includes
Up to 30 users
Up to 5 projects
1 GB total storage
SVN and GIT hosting
Standard
For growing teams
$83 .33 /mo
Billed annually
or $100 billed monthly
Start Free Trial
Standard includes
Everything in Starter, and:
Unlimited users
Up to 100 projects
30 GB total storage
IP address control
Gantt charts
Premium
For large companies
$145 .83 /mo
Billed annually
or $175 billed monthly
Start Free Trial
Premium includes
Everything in Standard, and:
Unlimited users
Unlimited projects
100 GB total storage
Custom fields
Priority customer support
---
The features for faster delivery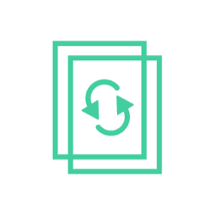 Version Control
Track changes in your source code with SVN and Git hosting, private Git repository, and more.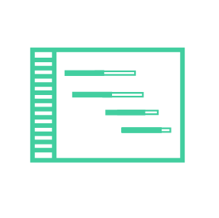 Gantt charts
Visualize your timeline for a quick, big-picture view of your entire project. Save time delivering progress updates.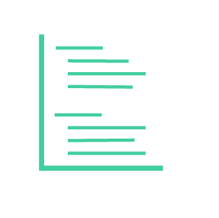 Wikis
Keep project details handy. Create Wikis for all project members to access, edit, and download.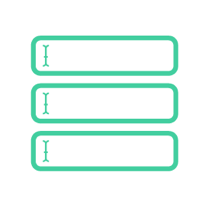 Custom fields
Customize Backlog to suite your workflow. Create categories for user stories, leads, events, and more.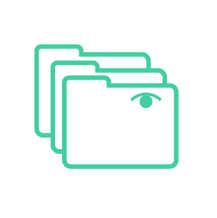 User permissions
From Administrator to Guest viewers, easily manage the operations available to each user in your workspace.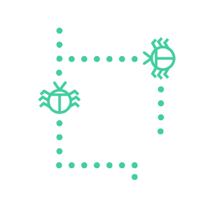 Bug & issue tracking
Get feedback from everyone in the company to identify issues faster and deliver a higher quality product.
Project progress in your palms
Get status updates from anywhere with our mobile and tablet apps.