Backlog has been updated! Start your week off right with My Reports

Today, we are delighted to share that Backlog has been updated. With this update, you will be able to receive weekly reports. You will also find a couple of other improvements as described below.
Get an energy boost with My Reports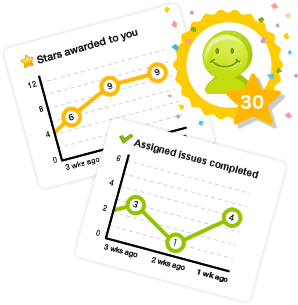 Do your Mondays start with you wondering, "What do I need to do this week?" or "How did I do last week?" To help you start a brand new week full of enthusiasm, Backlog sends you the My Report.
My Report tells you which activity got you the most stars last week, the number of issues you have completed, and issues or milestones approaching their due dates that the week. My Report will help you switch back from your weekend mode to work mode.
Webhook function has been added for working smoothly with other services or your own systems
Webhook function will send information to a specified URL when the issue, comment, Wiki or file has been added or updated. For example, when the issue is updated or a comment is added, a notification appears on a chat application.
By combining Webhook with Backlog API version 2, your own system will work with Backlog more smoothly.
We are currently working on easier integration using Webhook with our chat tool, Typetalk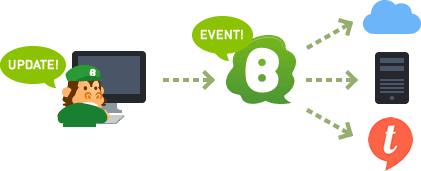 Backlog API version 2 now supports OAuth2 method
As promised when we released Backlog API version 2, OAuth2 method is now supported.
Now you can develop and publish your Backlog smartphone application.
To develop an application with Backlog APIv2 using OAuth2 method, please start by registering your application.
---
Before we sign off, we want to let you know that we are working towards making more improvements and introducing new features, including something to help make working on your mobile devices easier in the near future. In the mean time, we hope you enjoy these improvements!