Stronger ties between Backlog and Typetalk
Our project management tool, Backlog, and chat service, Typetalk, are more closely connected now. With the added convenience of creating and managing tasks from Typetalk, your projects will progress more smoothly.
How does it work?
When using Backlog and Typetalk separately, finding issue-related topics in Typetalk could be difficult.
To solve this problem, you can create issues in Backlog using Typetalk's Talk function. This function allows users to group related messages.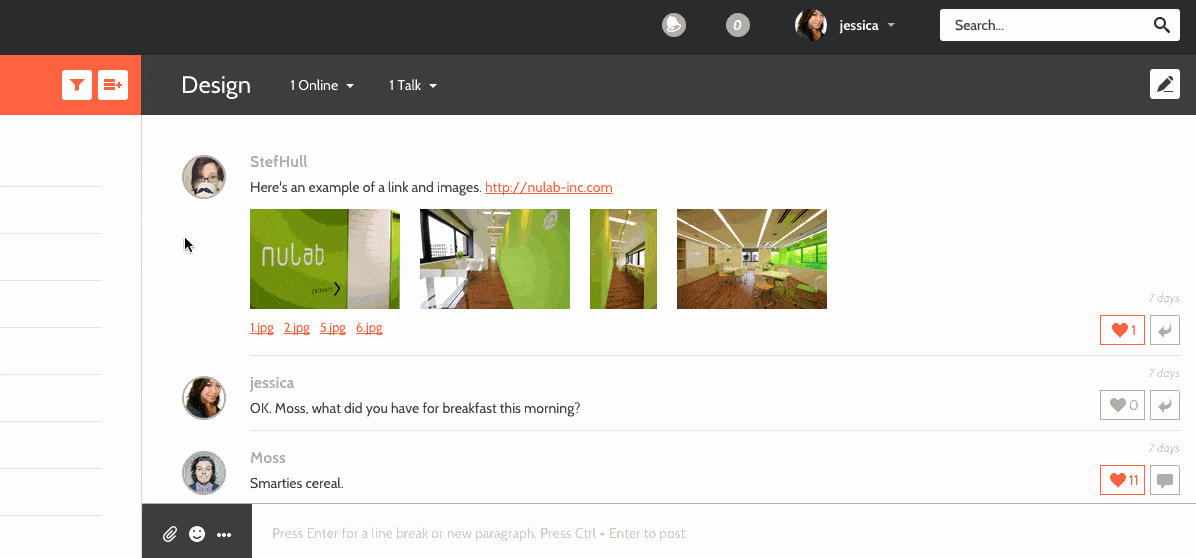 With this, you will never forget working on issues discussed on Typetalk.
Notifications from Backlog to Typetalk
Another new feature for this integration is notifications are sent to Typetalk when Backlog has new issues, comments, Wiki updates, and Git commits. You can discuss these activities in Typetalk rather than crowd the comment space in Backlog.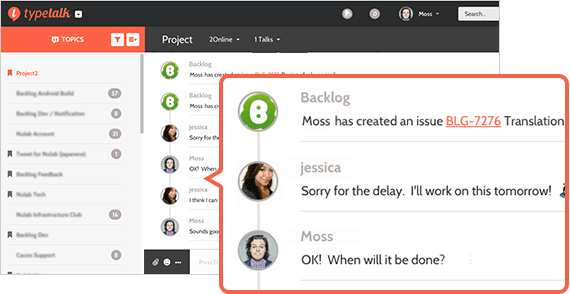 How do I start using Typetalk?