Backlog Android 1.2 Includes Pull Requests and More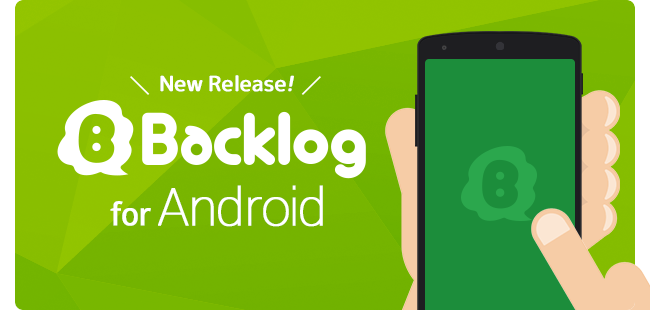 Today, we are pleased to announce the release of Backlog Android version 1.2.
Grab the update from the Play Store now!


This version comes with new features and enhancements to improve your experience in managing project on the go.
Pull Request
Backlog released this feature for its web app back in August. Now you can enjoy it as part of your workflow from your mobile devices too. See the list, check details and give some comments.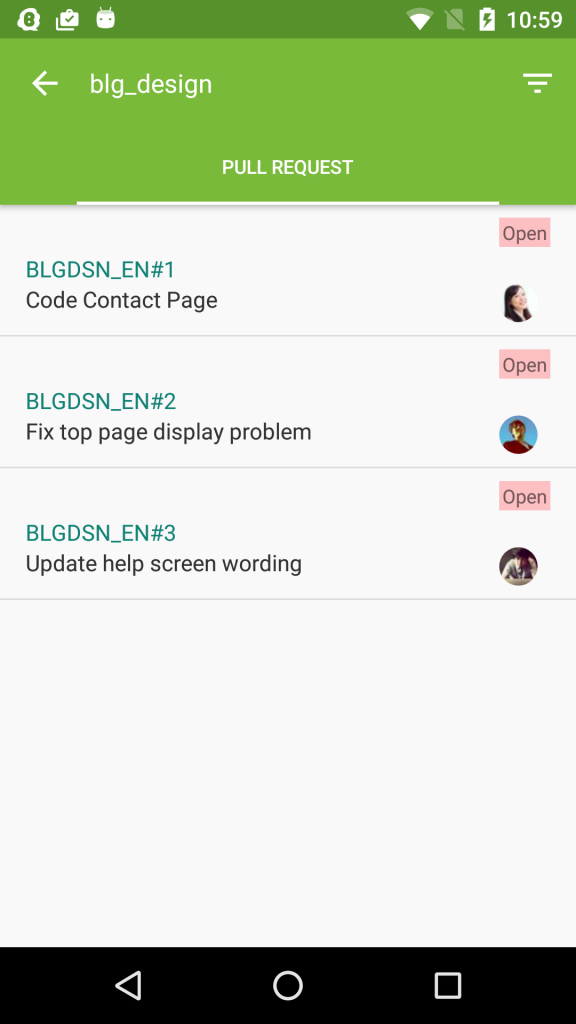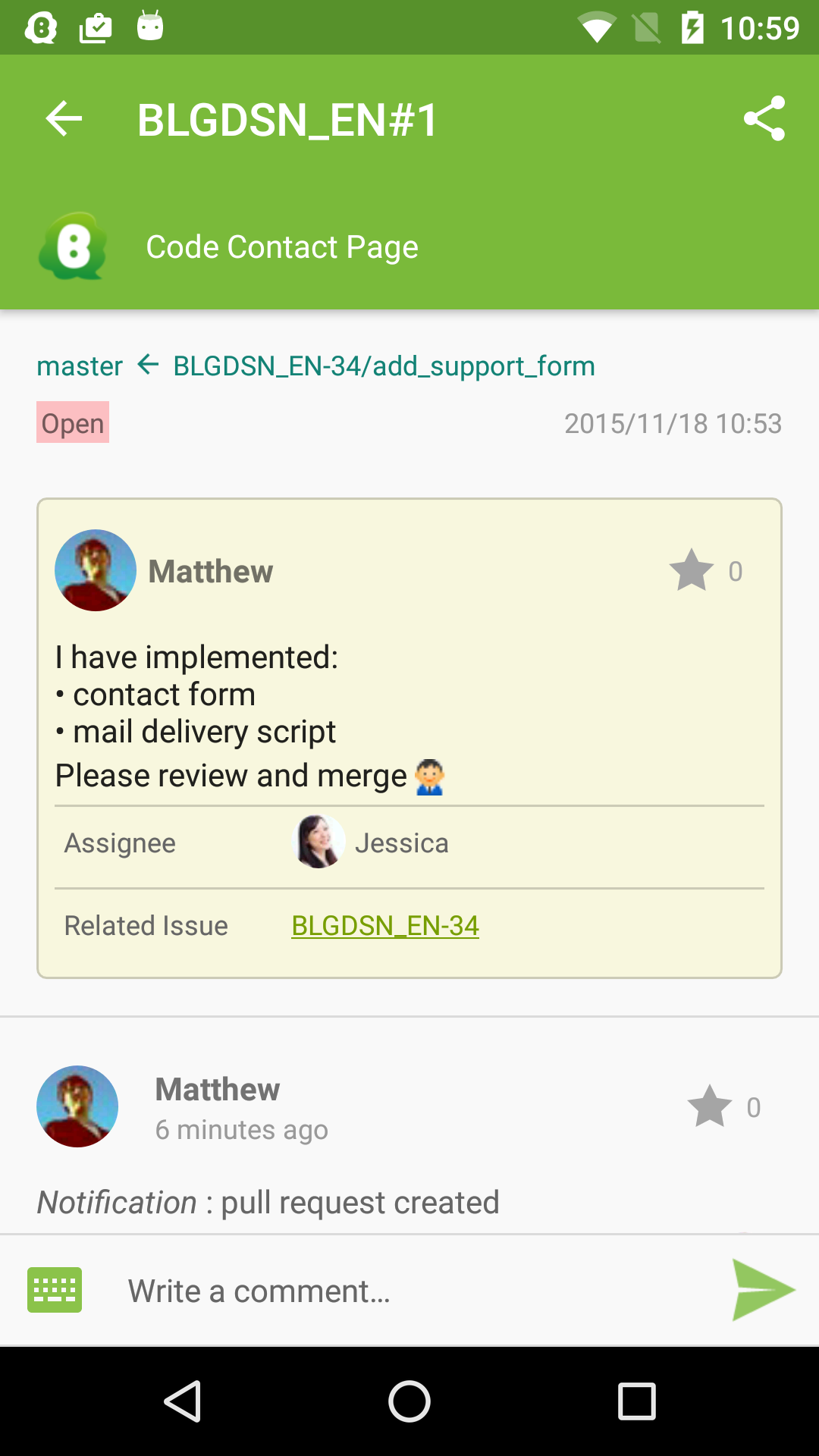 As we continue to improve this feature, you might see commit lists, diffs and more.
Share Button
As you can see in the screenshot below, we've added a share button. You can share links, keys, summaries or page names.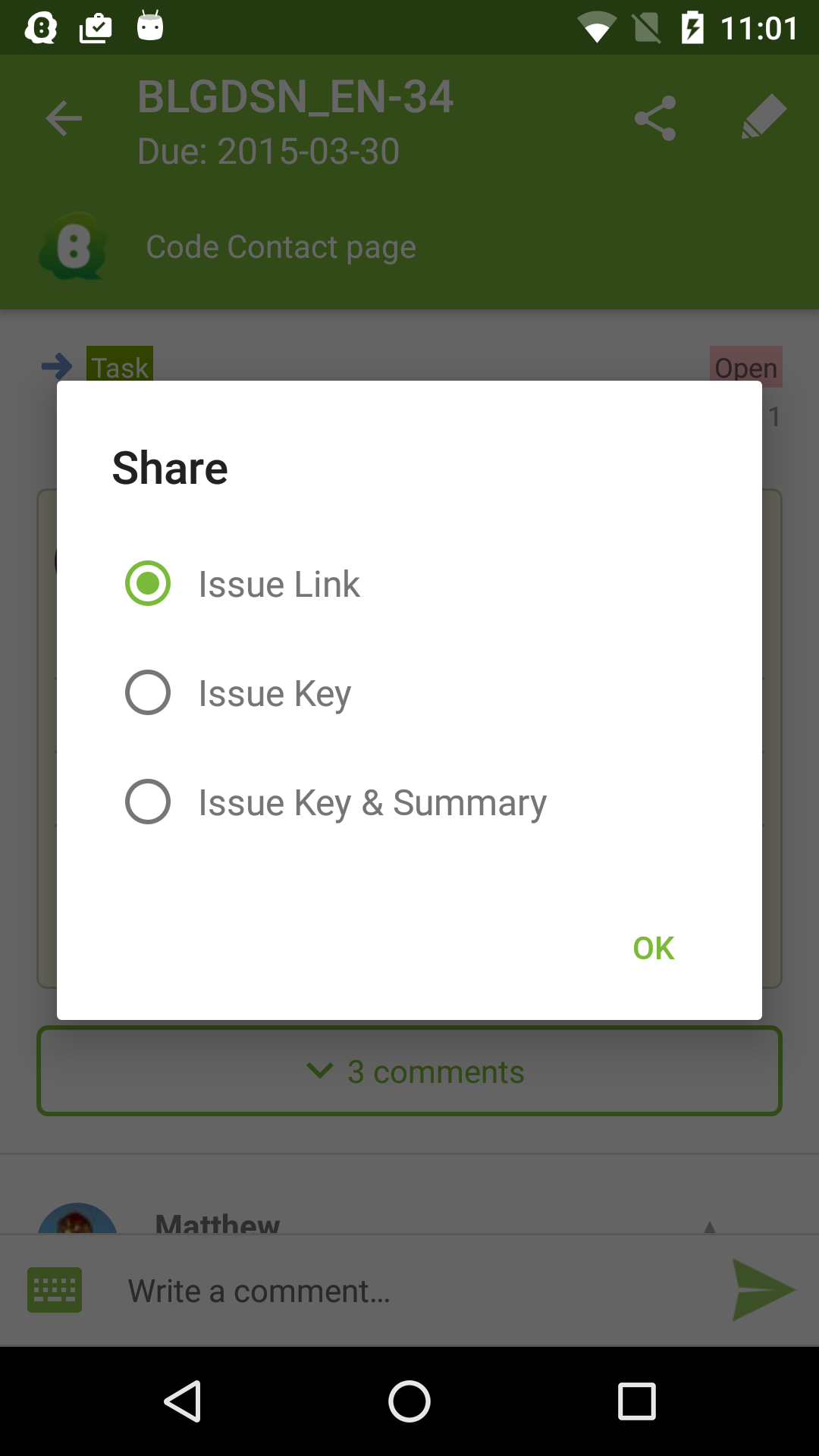 Search and Filter
We refactored the search and filter features in this release too.
Besides the global search, now you can search for users when selecting who to notify a comment to.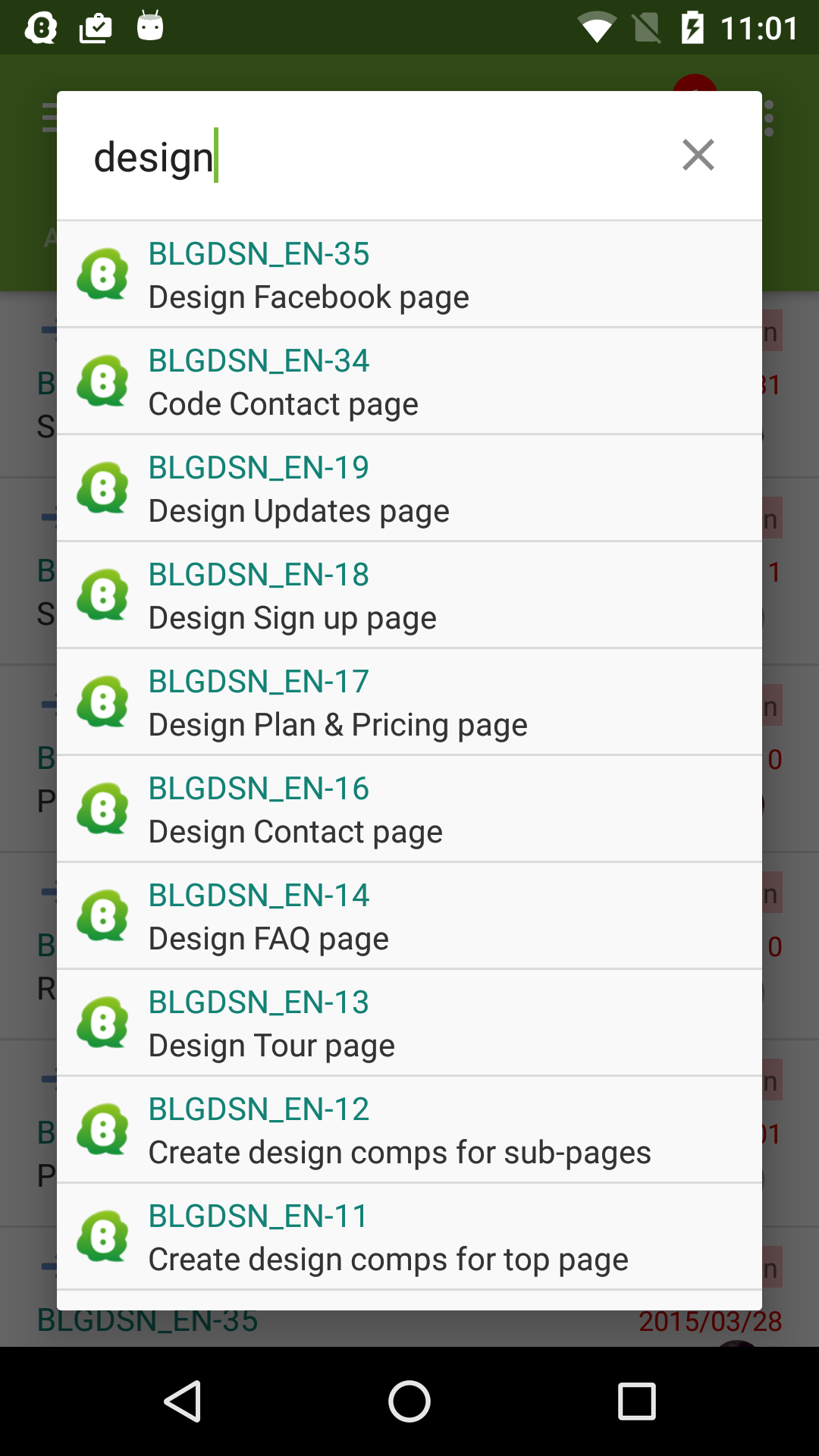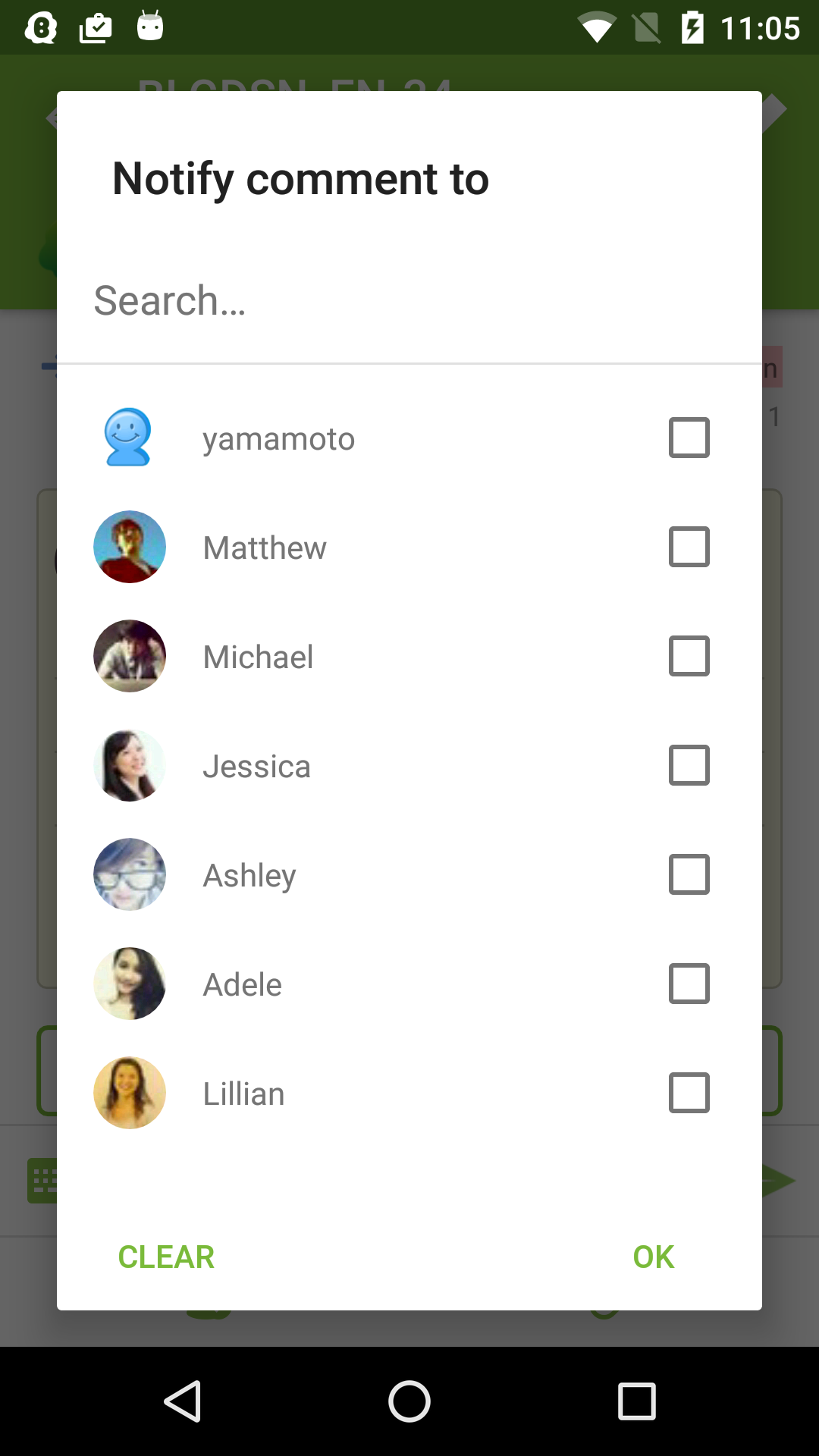 We added filtering options to the issue, wiki and pull request lists. You can invoke this feature by swiping from the right or through the top menu.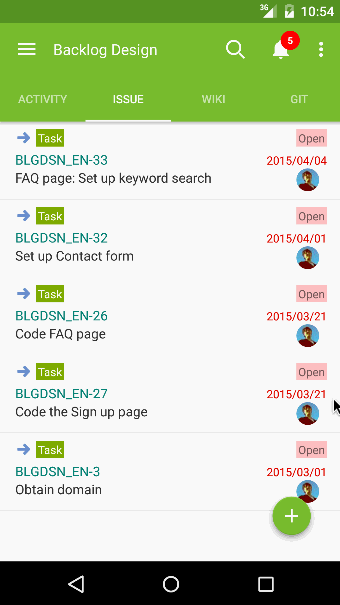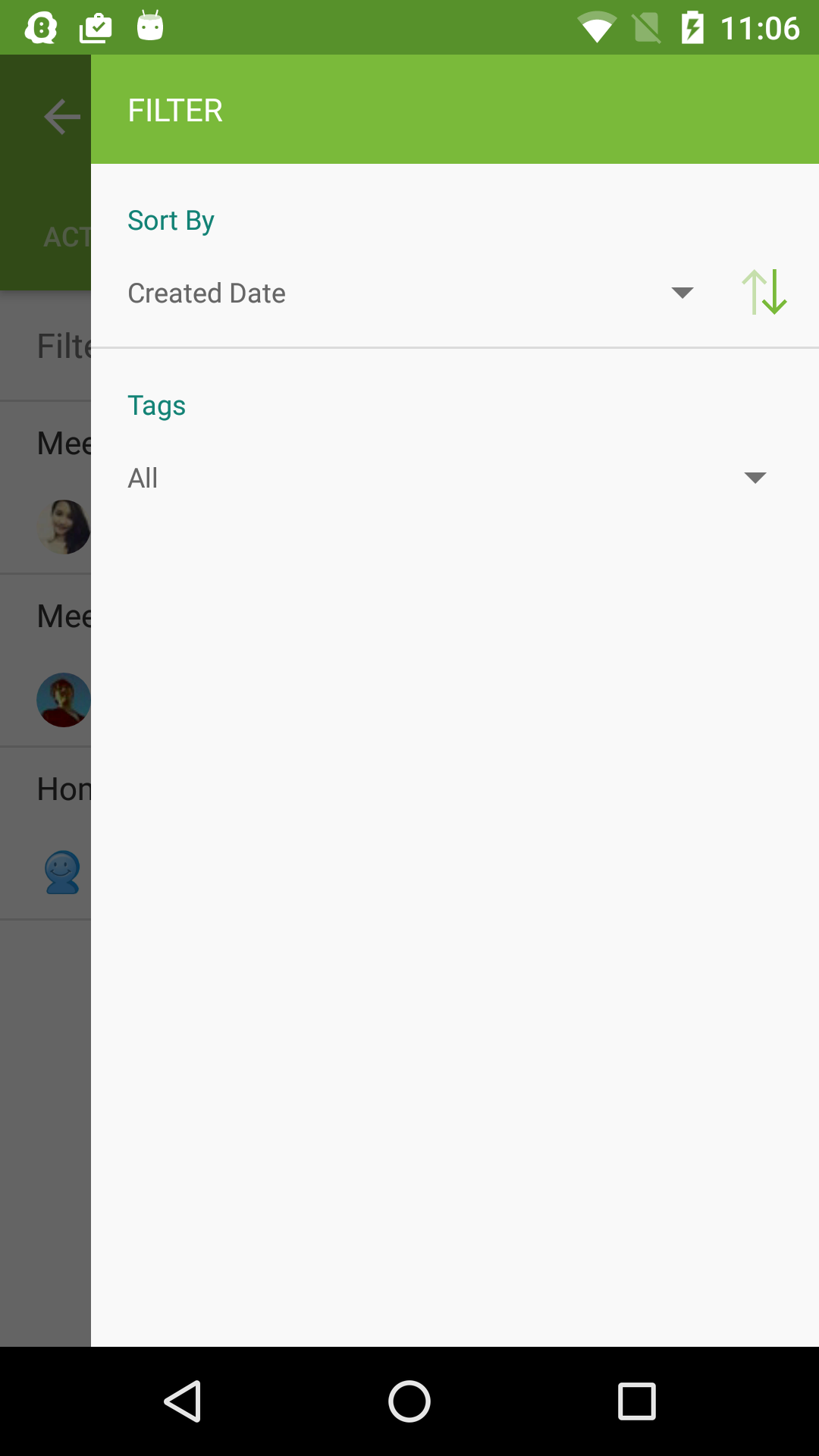 Android 6 Runtime Permission
In this version, we implemented the new runtime permission introduced in Android 6.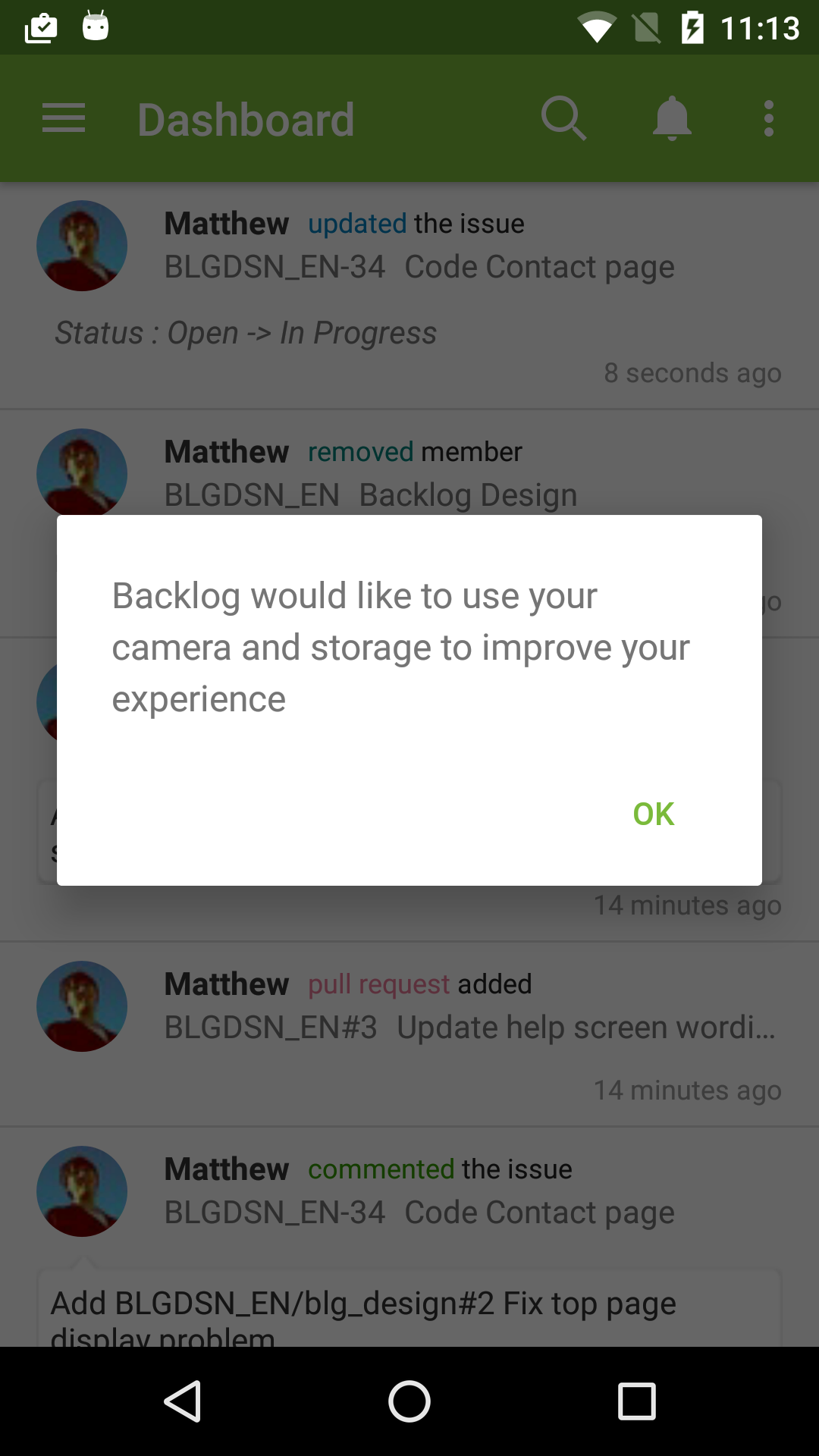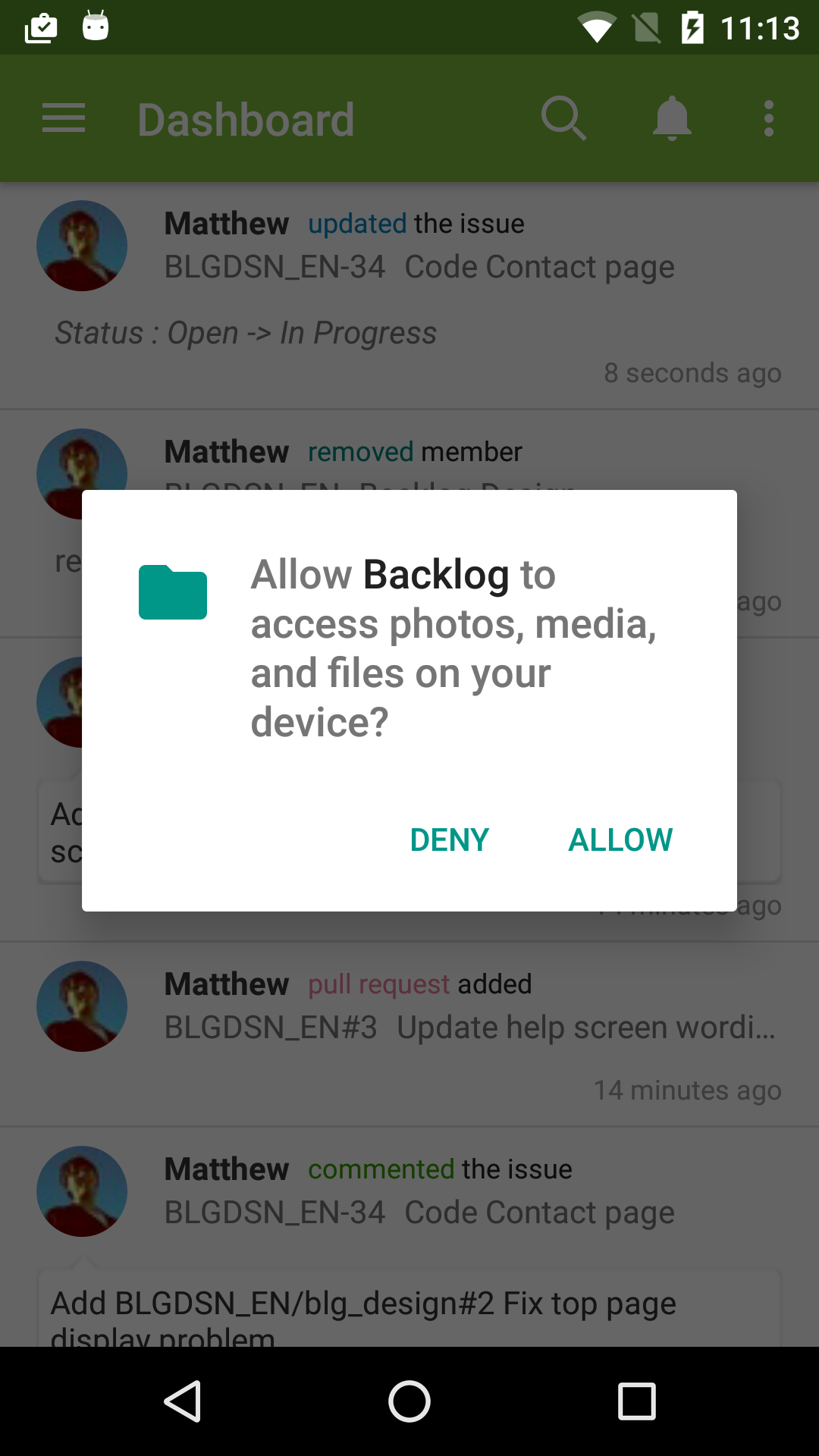 Other
We've also eliminated some bugs.
Oh, and did we mention it is written in Kotlin?