Guest posting for Nulab
What you need to know to publish a guest article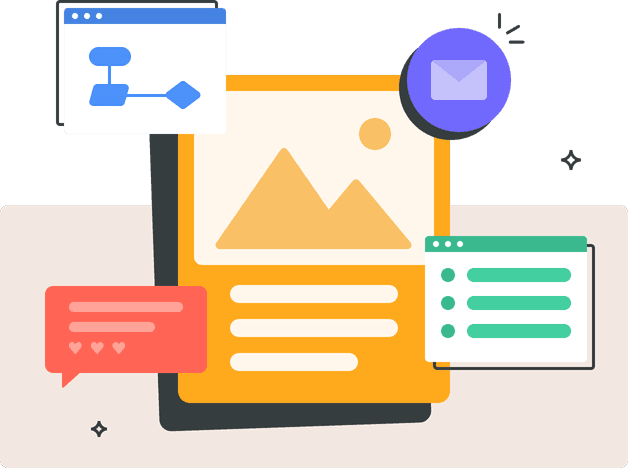 Nulab currently posts all of its articles to the Learn section of the website. We receive roughly 90K viewers to these articles monthly and share them with over 25K newsletter subscribers.
We're always looking for inspiring people to share their expertise with our audience of developers, project managers, marketers, entrepreneurs, techies, and startup lovers.
While everyone has something valuable to share, we want to ensure that you're poised to share the best topics for our audience, so we've put together a few guidelines.
The basics
We all know "good" content when we see it — it's comprehensive, yet easy to understand; it's interesting, but also useful. We also have a few areas of particular focus.
Collaboration
Design & UX
Project management
Software development
Strategy & planning
Aside from being "good" and relevant, we also have a few basic requirements:
Be original. The content cannot have previously been published.
Speak casually. We try to explain concepts in simple terms rather than in complex jargon. The exception would be highly technical articles about development.
Give credit where credit is due. Attribute any supporting data, quotations, or outside references to their proper source.
Types of posts we love
We continue to develop and uncover new types of posts that work with our audience and those that don't. We're always open to new content ideas, but here are some of our most successful article types:
How-tos
Are you great at breaking down new concepts so that others can implement them on their teams? Our users love useful posts that teach them how to do something new. Examples:
Three popular ways to run a productive Retrospective
Running your first Sprint Planning meeting
How to run a successful Sprint Review Meeting
Keep it simple—How to avoid overcomplicating your flowcharts
Using a SWOT analysis to develop core business strategies
4 ways to use diagrams to visualize your ideas
Series
Is your idea big enough to share over the course of a series? Our users enjoy learning deeply about concepts through a series of blog posts. Examples:
The Seven Barriers of Communication Series
The Scrum Ceremonies Series
Running your first Sprint Planning meeting
Running a successful Daily Stand-up
How to run a successful Sprint Review Meeting
3 popular ways to run a productive Retrospective
Experiments and Analysis
Share your most surprising/fascinating results and insights from your own experiments and analysis. Please explain each step of your process including hard data and actionable takeaway our audience can use.
Graphics
Create a unique infographic or SlideShare with a compelling narrative and supporting data.
We also post other types of content, and we're always open to new and innovative ways of sharing valuable information with our followers.
What we don't want
We have a few things we definitely don't want. We don't want anything that:
We've already covered. A quick search of our site will tell you if we've previously discussed your topic. (We are open to new takes on the same subject though!)
Seems like a link-building scheme.
Is too promotional.
Might be offensive or is inaccurate.
Feels like a rant against a particular individual or company.
How to submit your post
Submit a brief pitch using our form below. If your article meets editorial standards and aligns with our content strategy, we will respond to let you know we are interested in your article.
Once we receive your full article, our editorial team will review it and suggest improvements or ask for clarification or further explanation where applicable. After final edits are complete, your post will be published and promoted.
To publish, we will need:
Your completed post as a shared Google Doc or attached Word doc.
Any image files. For reference, our website articles are 640px wide.
A short author bio and profile pic with an optional link to your own website.
If accepted, publishing your post can take up to 2 weeks.
Republishing
You are free to re-publish your guest post — all we require is that you add a rel=canonical tag to your post, naming the original post in the canonical URL. Why? Because duplicate content is bad for SEO, and we want your post to get as much love as possible from Google.
We also ask that you attribute our post as the source whenever you republish, reference, or quote the guest post online.
Rights and usage
You own your work! However, Nulab reserves the right to include calls to action, including but not limited to email newsletters, guides, and other content.