1-on-1 Meeting Template
Keep check-ins on track with a structured setup that accounts for status updates and action items.
Uses of 1-on-1 Meeting Templates
It's easy for 1-on-1 meetings to get off track, whether you're checking in with a direct report or connecting with your team after a sprint. The 1:1 meeting template helps you organize the conversation, take notes, and set clear action items. The template works great for recurring meetings and can be shared, referenced, and reused.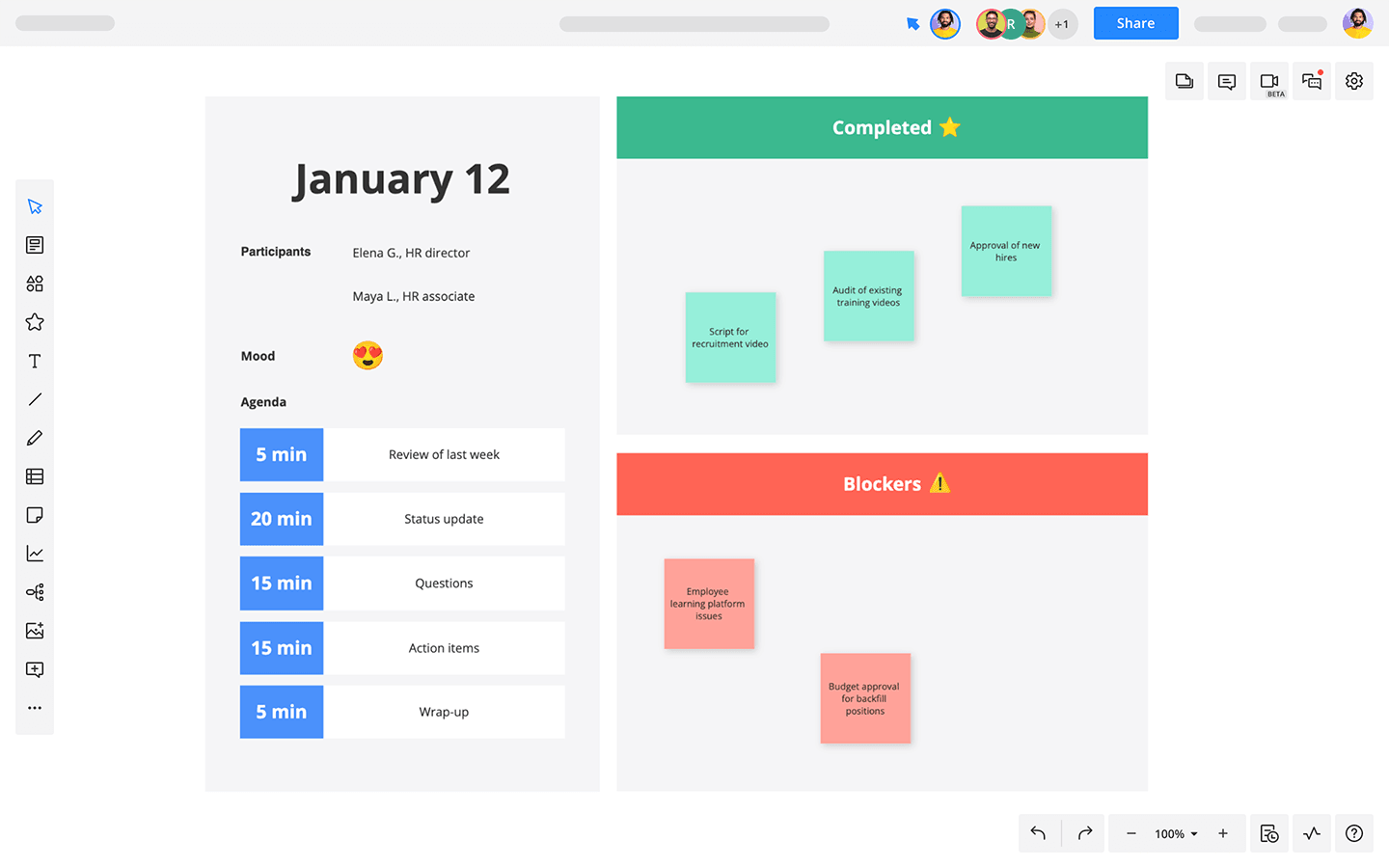 How to create your 1-on-1 Meeting Template
1
Open the 1-on-1 meeting template in Cacoo.
2
Create the agenda including time allotted to each item. For recurring check-ins, we suggest looking back at the previous week, discussing current projects, and setting action items for the coming week.
3
Share the diagram before the meeting so others can come prepared and/or add any notes beforehand.
4
During the meeting, go through all the sections in their allotted time. Discuss existing sticky notes and add new ones if needed.
5
After the meeting, reshare the newly completed diagram so everyone's aligned and prepared for the next time you meet.
Related tags