Check-In Meeting Template
Check-In Meeting Template
Track your projects with a quick team check-in.
Uses of Check-In Meeting Templates
Get a quick status update from your team with this check-in meeting template that covers all the bases: wins, roadblocks, progress, questions, and action items. Use this template for recurring meetings or to share updates with stakeholders.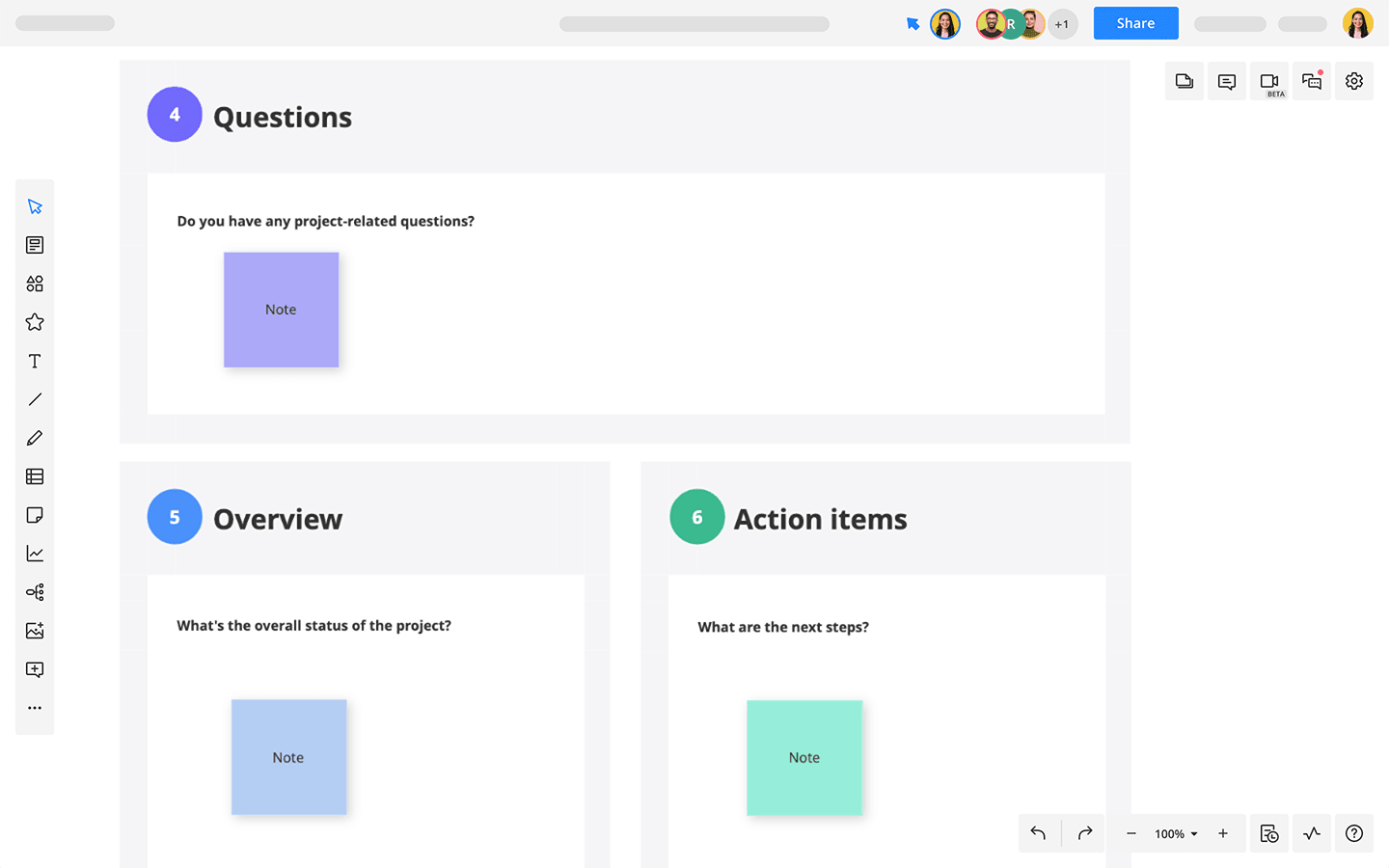 How to create your Check-In Meeting Template
1
Open the check-in meeting template in Cacoo.
2
Go through the first four sections, giving everyone enough time to add their notes and for group discussion.
3
Go through the last two sections, overview and action items, at the end. The project manager, or whoever's running the meeting, can add notes here with the group's input.
4
If this is a recurring meeting, use the date as the sheet name so you can easily find and review past meetings.
5
Make sure everyone working on the project has access to the diagram so they can see the current status and any relevant action items.
Related tags