Performance Review Template
Performance Review Template
Approach performance reviews with structure, clarity, and transparency.
Uses of Performance Review Templates
Performance reviews are a time to highlight areas of excellence and improvement, but it can be difficult to come up with examples in the moment. This template helps both employees and managers by providing a simple, structured way to organize their thoughts beforehand and guide the conversation during the review.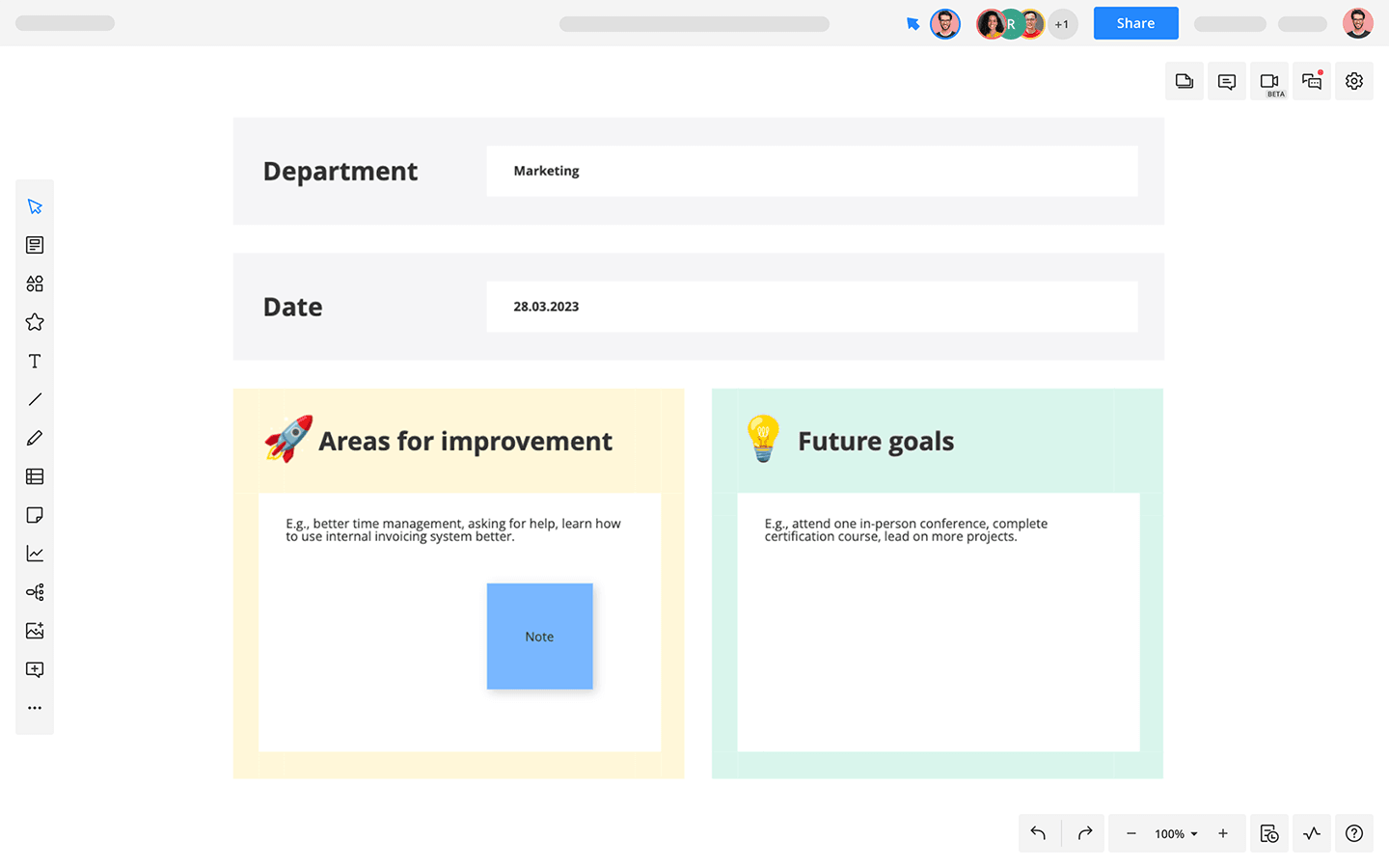 How to create your Performance Review Template
1
Open the performance review template in Cacoo.
2
Employees should fill in the sections prior to their review, providing as much detail as possible.
3
Share the diagram with your manager before your meeting so they have time to review your notes and add their own.
4
Discuss each of the sections during the review. Each person can make comments in their designated box.
5
After, make sure everyone has a copy of the final document. Both parties can look back at this diagram before the next performance review.
Related tags