Meeting Notes Template
Keep a record of what was said, agreed upon, and assigned with this visual note-taking template.
Uses of Meeting Notes Templates
With so many meetings on your agenda, it can be hard to remember what was said. The meeting notes template provides a simple way to record what happens so everyone walks away with the same information at the end.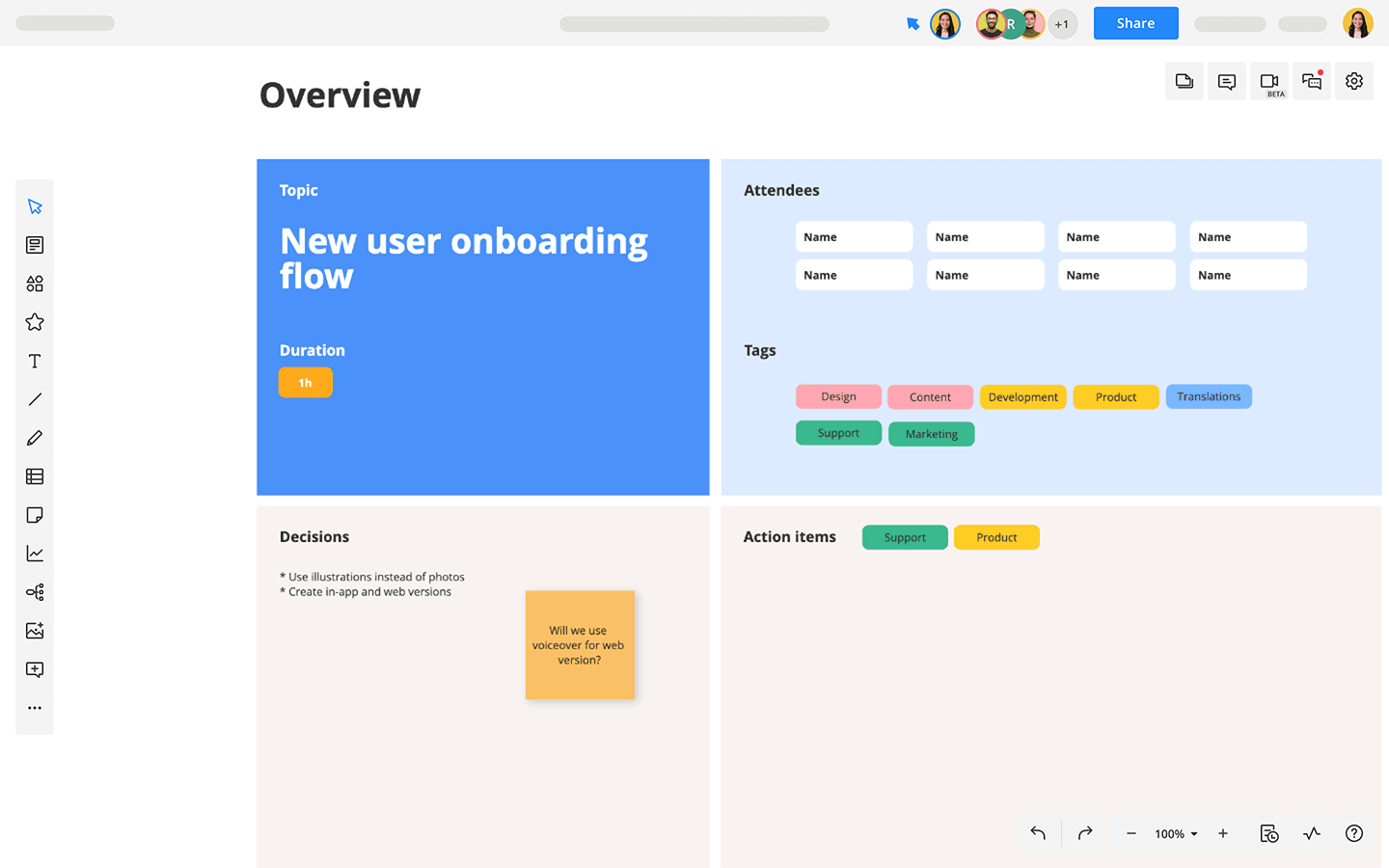 How to create your Meeting Notes Template
1
Open the meeting notes template in Cacoo.
2
Add any details you can before the meeting such as attendee list, goals, and agenda.
3
Assign a notetaker who's responsible for recording ideas, decisions, and other meeting information. Be clear about how detailed their notes should be, and ask them to use language that can be understood by anyone reading the notes later.
4
Share the notes with all participants after the meeting to ensure clear communication and team alignment.
Related tags