Lean Coffee Retrospective
Lean Coffee Retrospective
Host an agenda- and facilitator-free meeting that encourages everyone to participate.
Uses of Lean Coffee Retrospectives
A lean coffee retrospective offers an efficient, casual approach to meetings that requires no agenda or facilitator. Planning a surprise birthday party? Use this template to figure out things like when and where to host the event, what needs to get done, and who's on the guest list. Have a group of recent hires on your team? This template is an easy way to find out what shared and individual challenges and questions they have.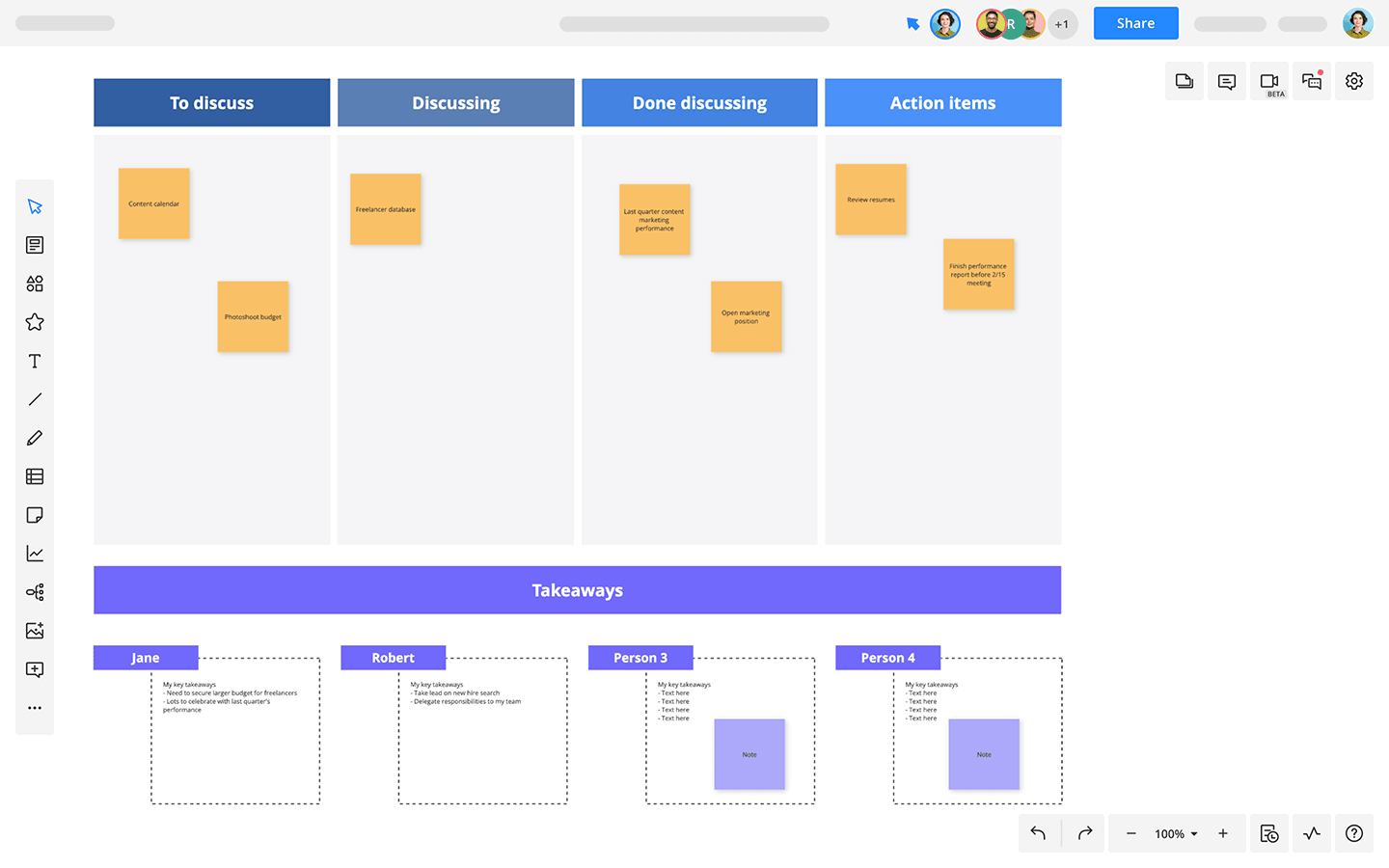 How to create your Lean Coffee Retrospective
1
Open the lean coffee retrospective template in Cacoo.
2
Decide on the theme and invitees for the meeting.
3
To start, set a timer for 8 minutes, and ask everyone to add theme-related topics to the template.
4
Then, give everyone a few minutes to vote with emojis on their top two or three topics.
5
Move the topics with the most votes to the "To discuss" column.
6
Set another timer for 5 minutes, and start discussing the first topic. When the time is up, decide as a group if you want to stay on the topic or move on.
7
Go through all the chosen topics this way, making sure to move the stickies as their status changes.
8
Use the last 5 minutes of the meeting for everyone to note their key takeaways.
Related tags