5 Whys Template
Get to the root of a problem by identifying the whys behind it.
Uses of 5 Whys Templates
The 5 whys is a simple brainstorming technique to drill down a problem to its root cause by continuously asking "why?" Going through this exercise can help you focus your efforts in the right place.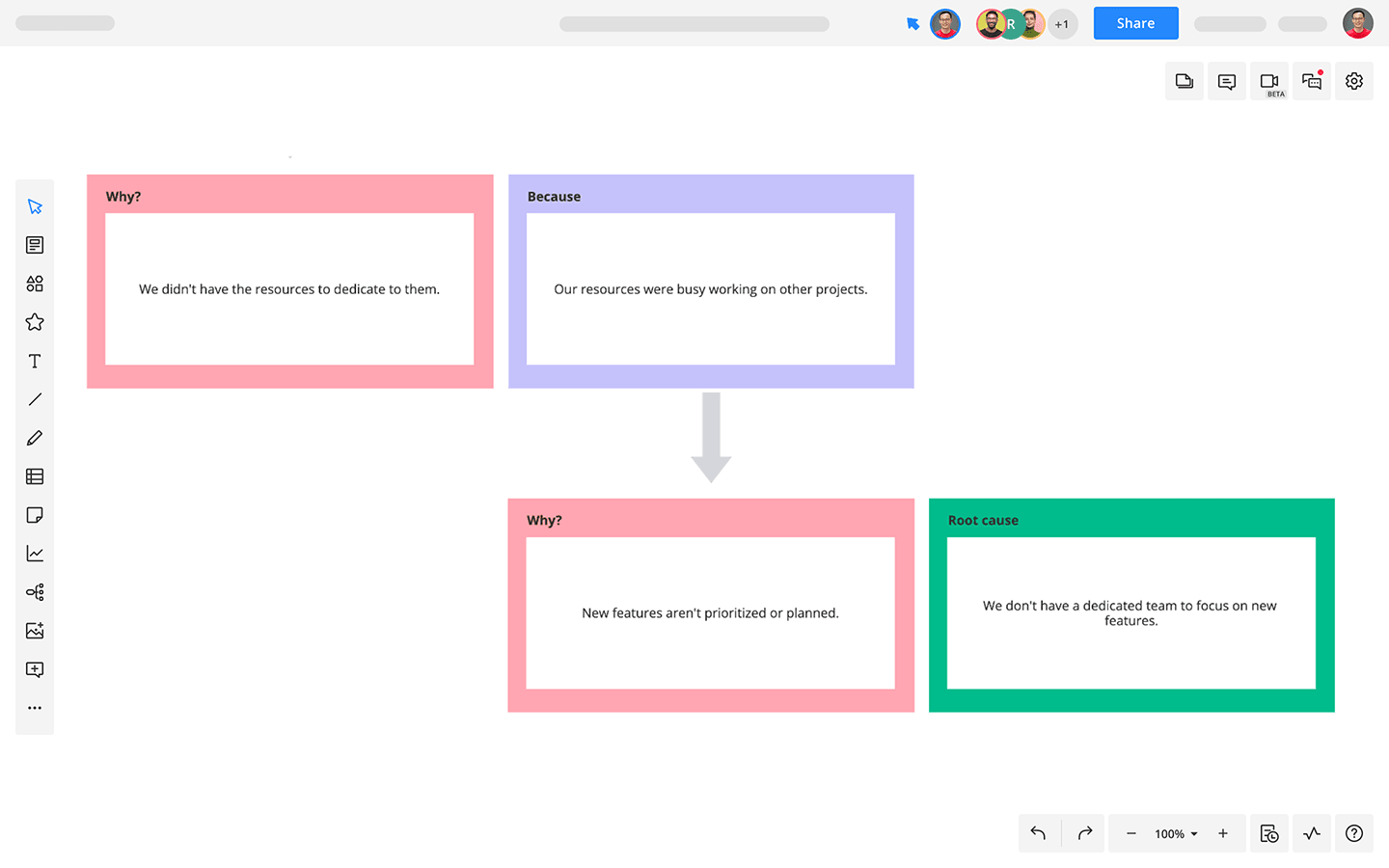 How to create your 5 Whys Template
1
Open the 5 whys template in Cacoo.
2
Add the problem you want to solve to the top of the diagram.
3
Ask "why?", and add that information to the first level.
4
Continue asking "why" until you get through five levels. Use sticky notes to add comments if needed. If you haven't uncovered the root cause of your problem by the fifth level, add more as needed, or go back and make sure you're getting as specific as possible with each level.
5
Use the root cause to brainstorm ideas for solving your initial problem.
Related tags