Lotus Blossom Technique Diagram
Lotus Blossom Technique Diagram
Generate ideas and solutions by focusing on a central topic or problem.
Uses of Lotus Blossom Technique Diagrams
The lotus blossom technique is used to organize or brainstorm ideas around a central topic or issue, much like a mind or bubble map. This way of working in layers while staying tied to a main topic encourages alternative thinking without losing focus.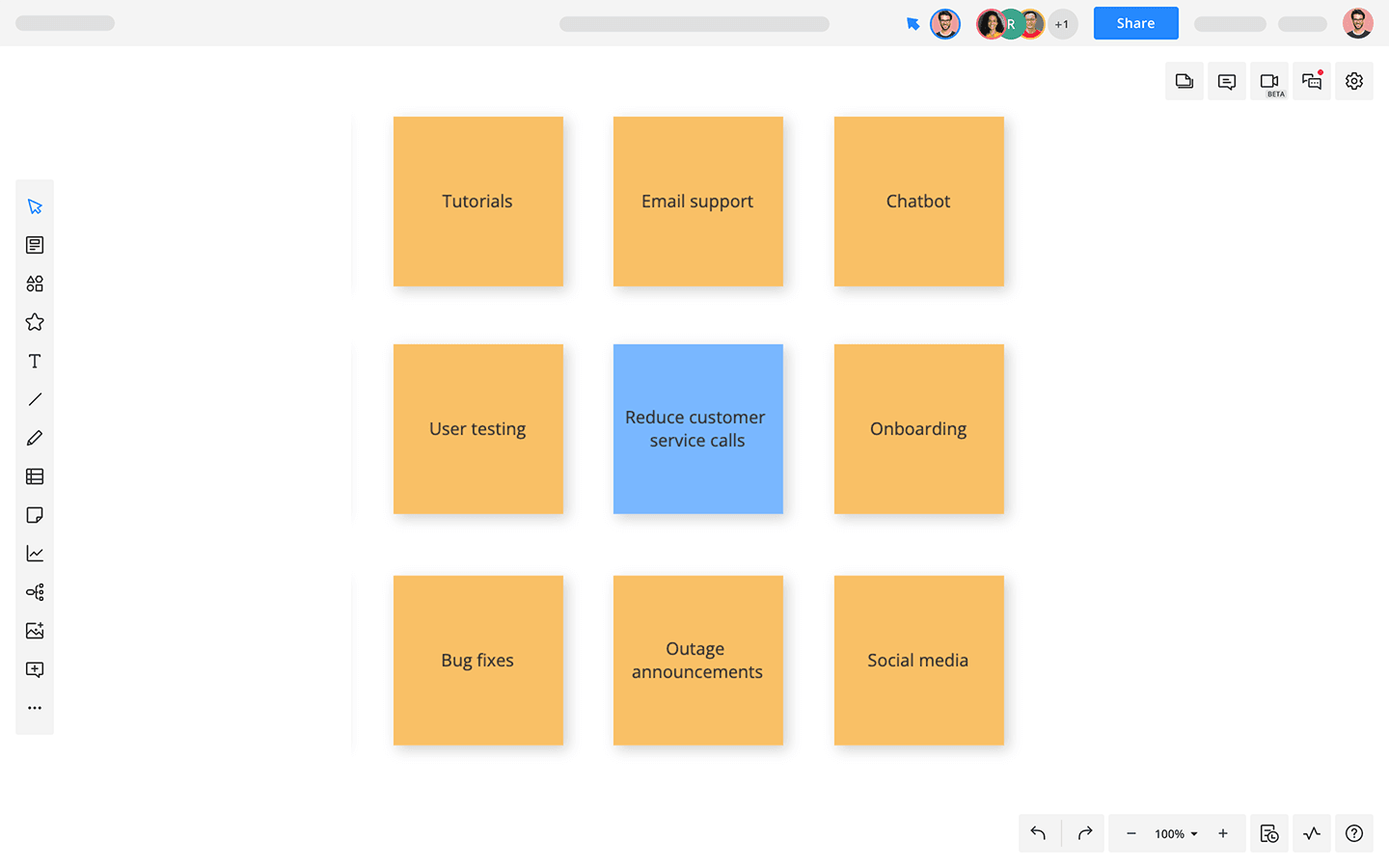 How to create your Lotus Blossom Technique Diagram
1
Open the lotus blossom technique diagram template in Cacoo.
2
Determine your main topic or problem and place it in the center square.
3
If you're working in a group, ask everyone to share their thoughts on the main issue, adding them to the eight squares that surround the center.
4
In the next round, you'll fill the next 16 squares with thoughts that dive even deeper into the main topic. Continue to go as granular as needed by filling in the next layer of squares.
5
At the end, discuss all the ideas including which ones you want to move forward with and how. You can also continue your work with another action-oriented template.
Related tags