Mind Map Template
Quickly organize a collection of ideas or information in a way that's easy to visualize with the Mind Map Template. Add as many categories and branches as you like to explore your ideas to their fullest potential.
Uses of Mind Map Templates
A mind map is a graphic representation of categorized information, thoughts, and ideas. It starts with a main keyword and branches outward into increasingly smaller or more defined subtopics and attributes. Mind maps are an excellent way to organize your thoughts on any topic, and they're particularly useful for:
Planning projects or tasks
Mind mapping to prepare for a project can often make it easier to connect ideas, visualize and define goals, and evaluate what you need to accomplish. To make this Mind Map Template your own, sign up with Cacoo and edit the text, colors, and shapes to your liking.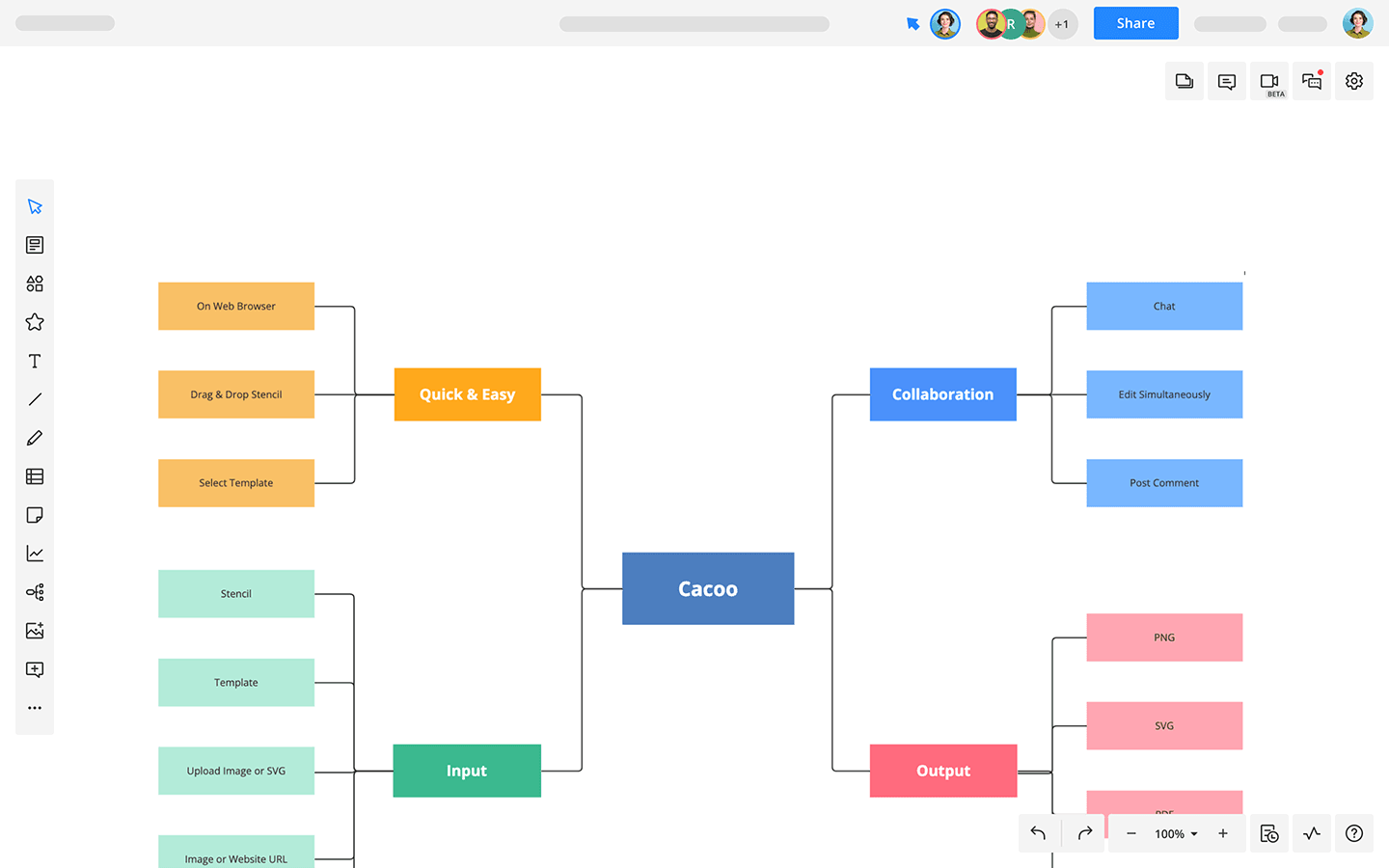 How to create your own Mind Map
Starting with a great template is the easiest way to make a diagram, so begin by opening the Mind Map Template in Cacoo.
1
Fill in your main idea or category in the central node.
2
Edit the text in each subcategory node by adding an idea related to the main category. You're free to decide what topics you want to explore.
3
Nest, start filling in smaller subtopics in the nodes branching from each subcategory. Depending on how you want to approach the topic, you could list attributes, features, use cases, problems, etc.
4
Add more branches and nodes if necessary, or remove any sections you don't need.
Related tags