Bubble Map Template
A Bubble Map Template is a quick and simple way to brainstorm, pin down ideas, and organize information in a visual framework.
Uses of Bubble Map Templates
Bubble maps are a tool for visualizing related ideas in a loosely structured format. They're helpful for exploring almost any topic because you can decide how the categories relate to the subject. You can look at potential causes of a problem, organize subtopics by attributes, depict the solar system, or brainstorm the steps required to achieve a goal.
The Cacoo Bubble Map Template is perfect for brainstorming and planning, and it's organized by color to make it easy to distinguish each subtopic tier.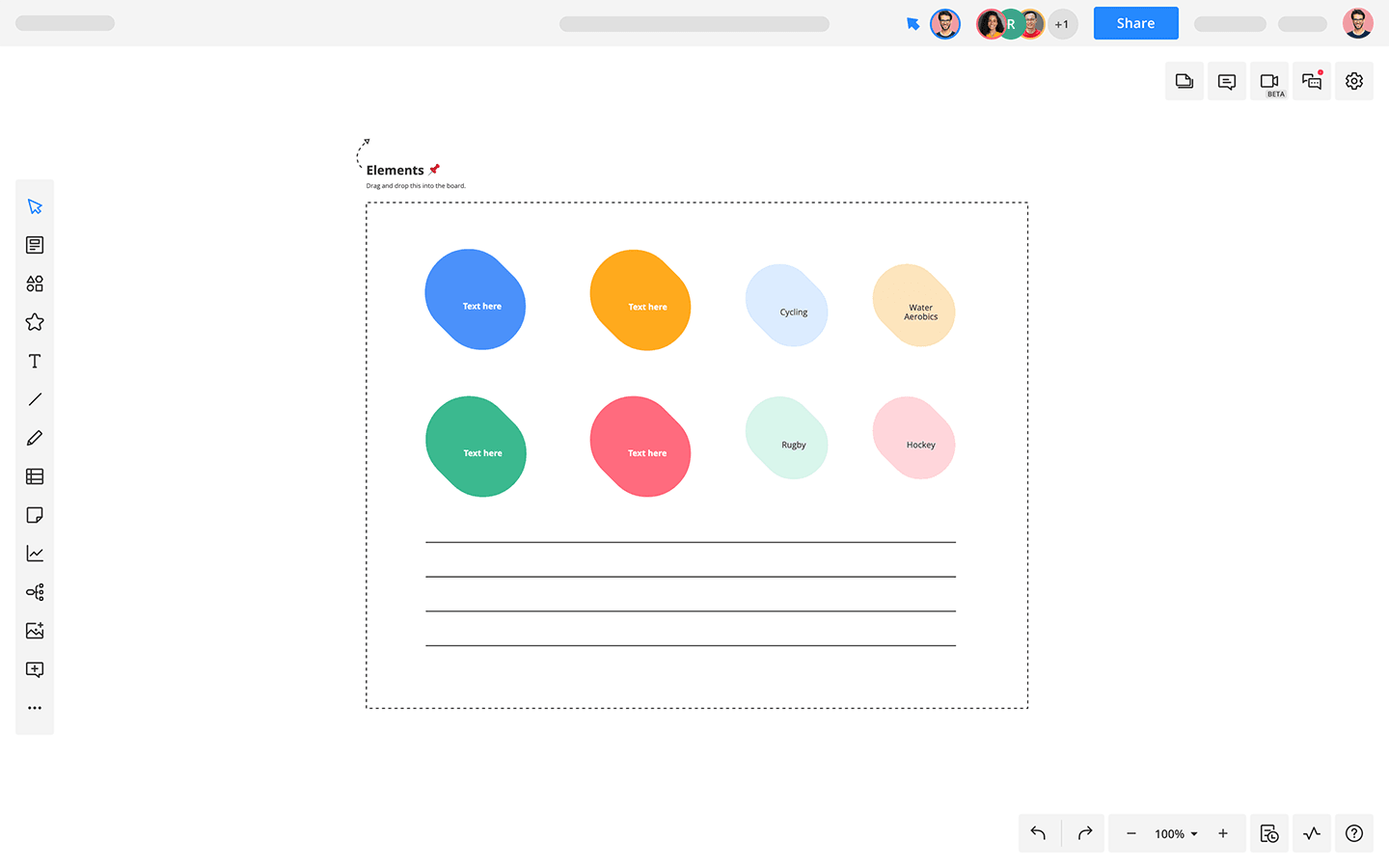 How to create your own Bubble Map
The basic flow of mind mapping includes the following:
1
Open the Bubble Map Template in Cacoo.
2
Identify the main idea, and add it to the main node.
3
Now, brainstorm categories that relate to the main idea. Label the boxes that branch directly from the main node.
4
Continue coming up with ideas that relate to each subcategory, and add them to the diagram. And then, repeat!
Related tags