Concept Map Template
Map out plans, ideas, or processes in a logical, visual way.
Uses of Concept Map Templates
The concept map template can be used personally or professionally for things like brainstorming solutions or ideas, mapping out a workflow or journey, or outlining a writing project.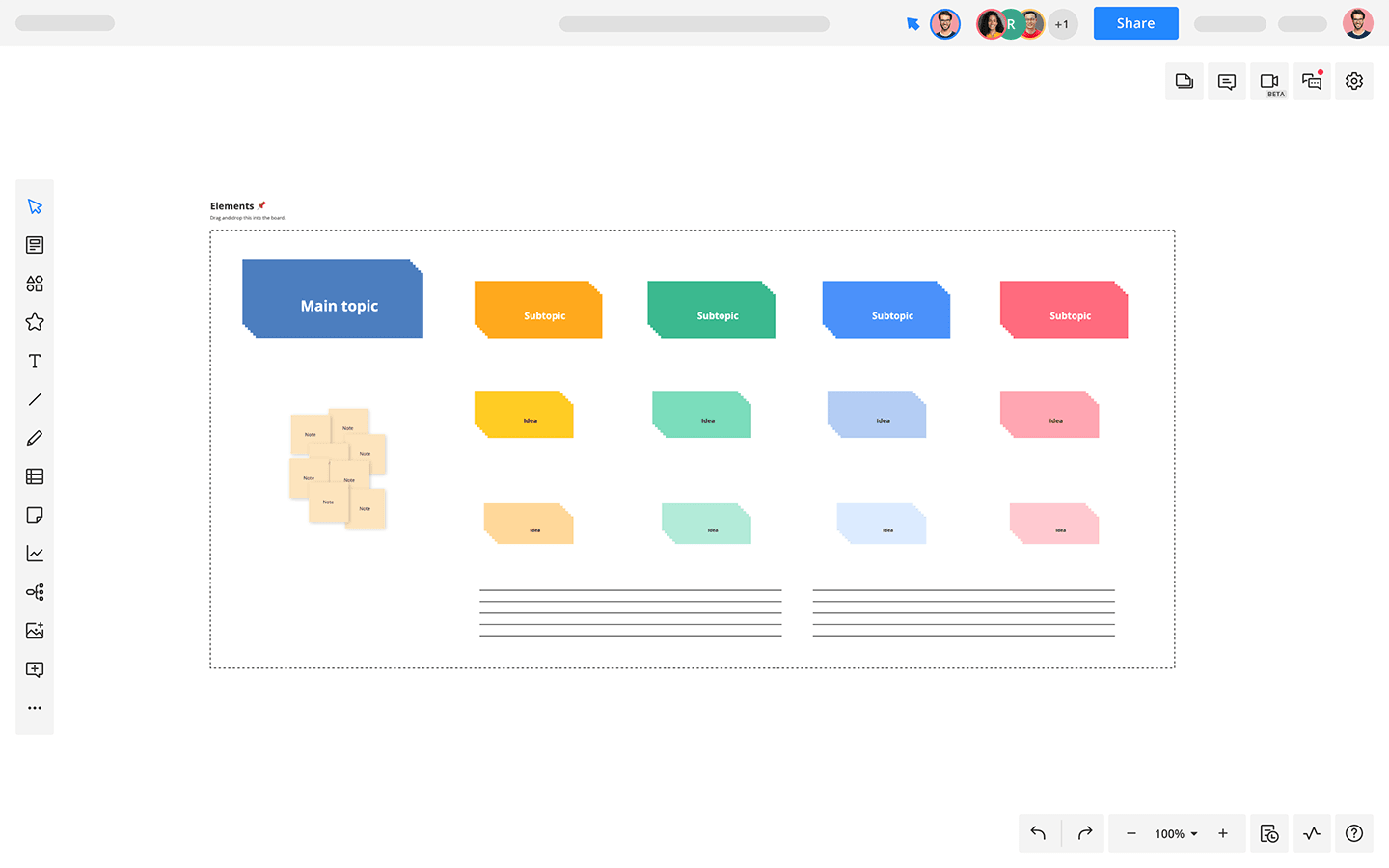 How to create your Concept Map Template
1
Open the concept map template in Cacoo.
2
Place the main idea, topic, or issue in the middle of your diagram.
3
In the next layer, add subtopics, or general ideas, related to your main topic.
4
Then, add more specific, related ideas in the next layer.
5
In the outer layer, dive even deeper by adding ideas that branch off from the others.
6
You can then add sticky notes to provide context or additional details.
7
With all your ideas on the map, review it to make sure the links between ideas make sense.
Related tags