Bubble Map
Plot out main points and tangential details with Cacoo's Bubble Map. Customize it with as many bubbles and branches as you need; you'll run out of ideas before running out of space.
Uses of Bubble Maps
A bubble map is one of the many brainstorming maps that can help you center your thoughts and grow your creativity. By thinking up ideas relating to the central topic and adding branches to each subtopic, you can divide a subject into smaller and smaller categories for analysis.
As there can be only one central topic in the bubble map, this type of diagram is frequently used to explore one single subject at a time. The main purpose of bubble maps is brainstorming, but similar to a fishbone diagram, they can also be used for problem-solving. Due to their straightforward structure, bubble maps are a popular tool for diagramming educational topics, such as adjectives, lexical families, etc.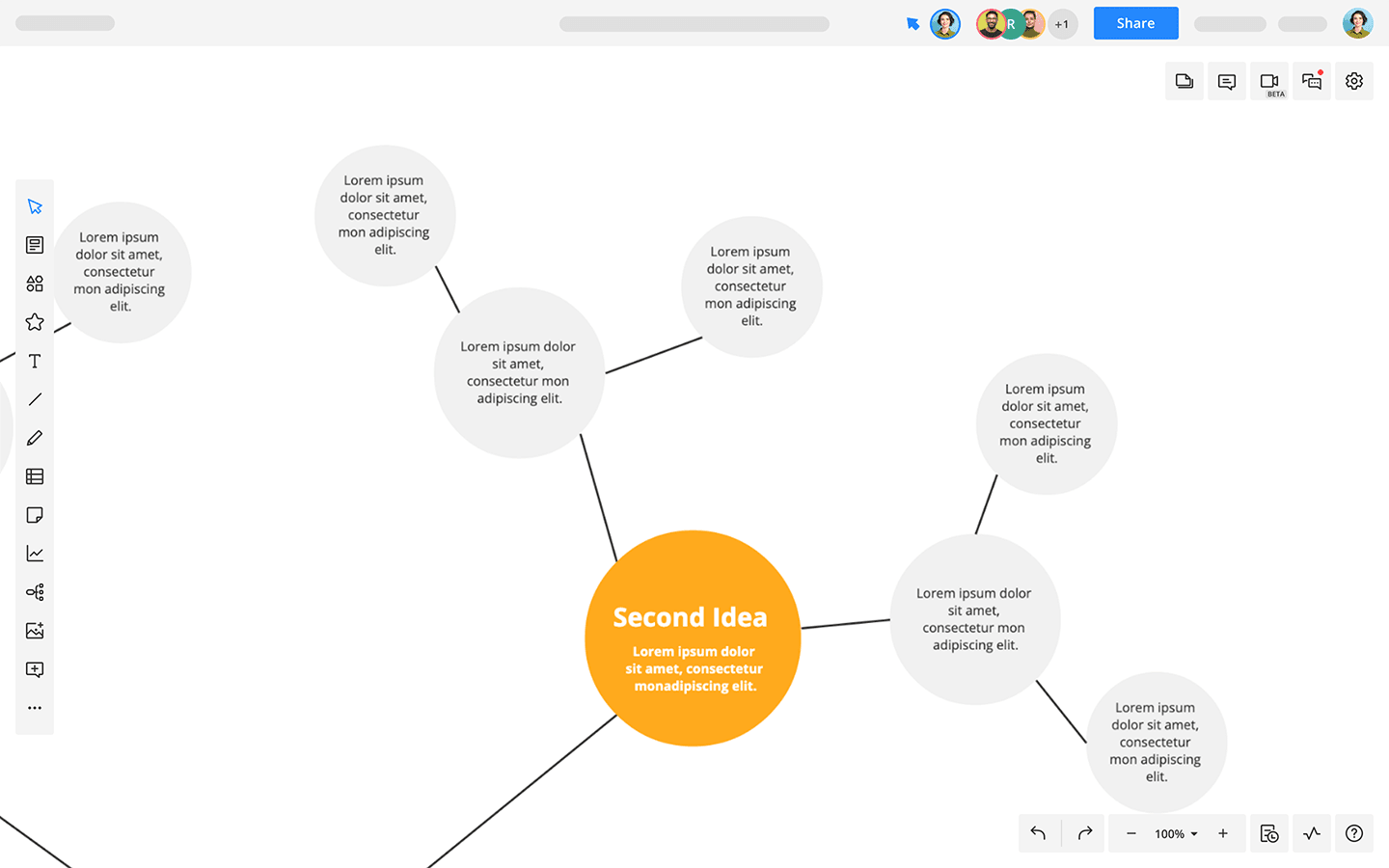 How to create your own Bubble Map
To make a bubble map, you'll need to start with the main topic you want to explore and work from there.
1
Open the Bubble Map in Cacoo, and add a headline or topic in the central bubble.
2
Fill in related ideas in the bubbles branching directly from the center. Think in terms of broad categories you can easily explore further.
3
Now, continue exploring each idea by adding branches and ideas to each larger topic. Your ideas should go from broad to narrow, helping you look at a topic from many angles.
Related tags