Affinity Diagram
Brainstorm or solution by gathering, organizing, and connecting ideas with this simple template.
Uses of Affinity Diagrams
Brainstorming sessions can often get off track or generate lots of ideas with no clear path ahead. An affinity diagram can help you gather, organize, and align ideas in a collaborative, visual way by looking for connections and overall themes.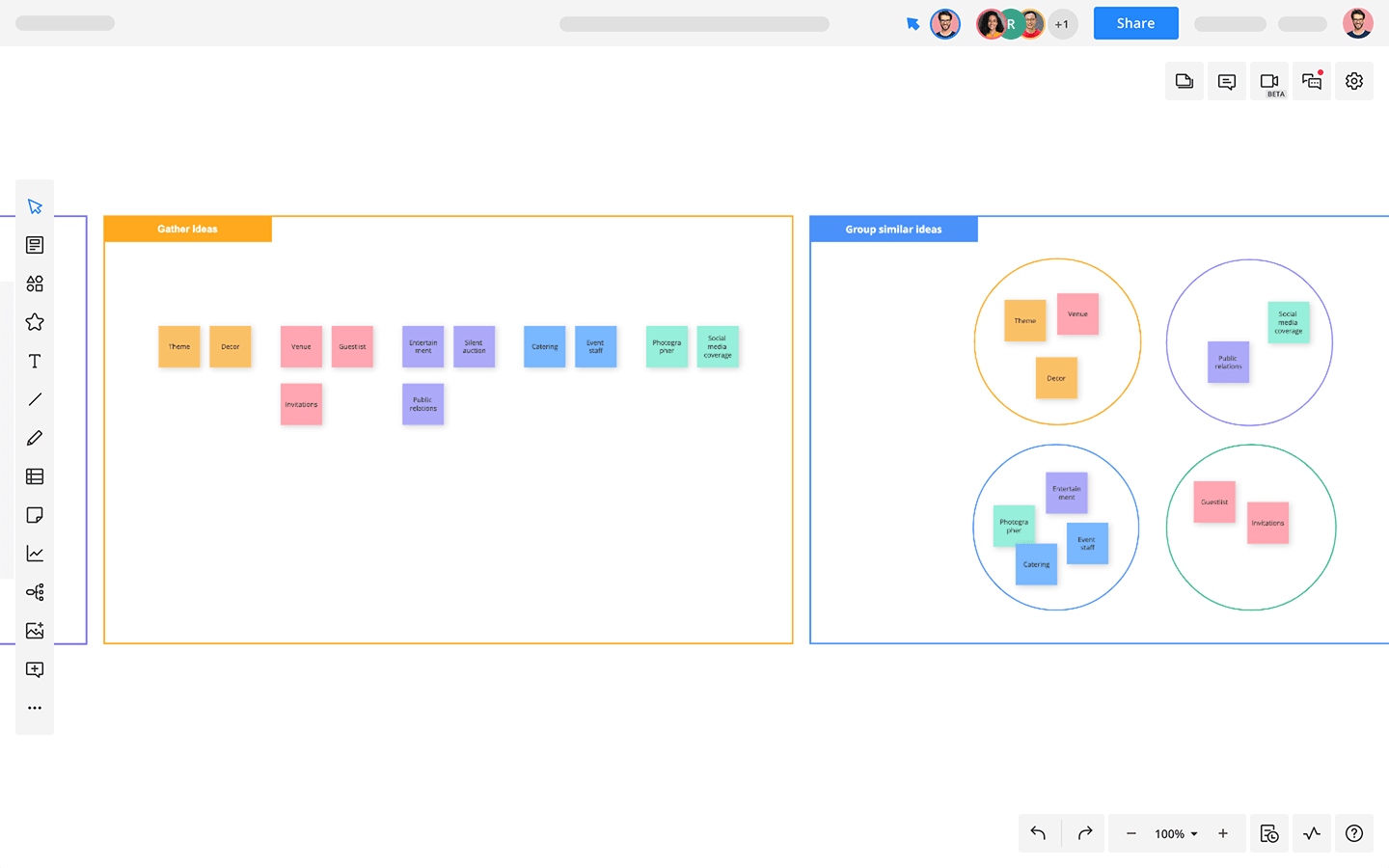 How to create your Affinity Diagram
1
Open the affinity diagram template in Cacoo.
2
Identify the main topic or problem you'll be addressing and any existing information.
3
Assign all participants a color, and ask them to add their ideas to the diagram using sticky notes. This can be done before or during the meeting.
4
With everyone's ideas added, start discussing similarities between them and grouping them together.
5
Once all ideas are grouped, look for overarching themes for each group, which you'll use to create supergroups.
6
Use the supergroups to define and plan solutions.
Related tags