Fishbowl Discussion
Let everyone's voice be heard with this simple meeting method that uses designated spaces for speaking and listening.
Uses of Fishbowl Discussions
The fishbowl method allows medium to large groups to hold productive discussions by giving all participants the opportunity to talk and listen. Use it to brainstorm, problem solve, introduce new team members, or reflect on a completed project.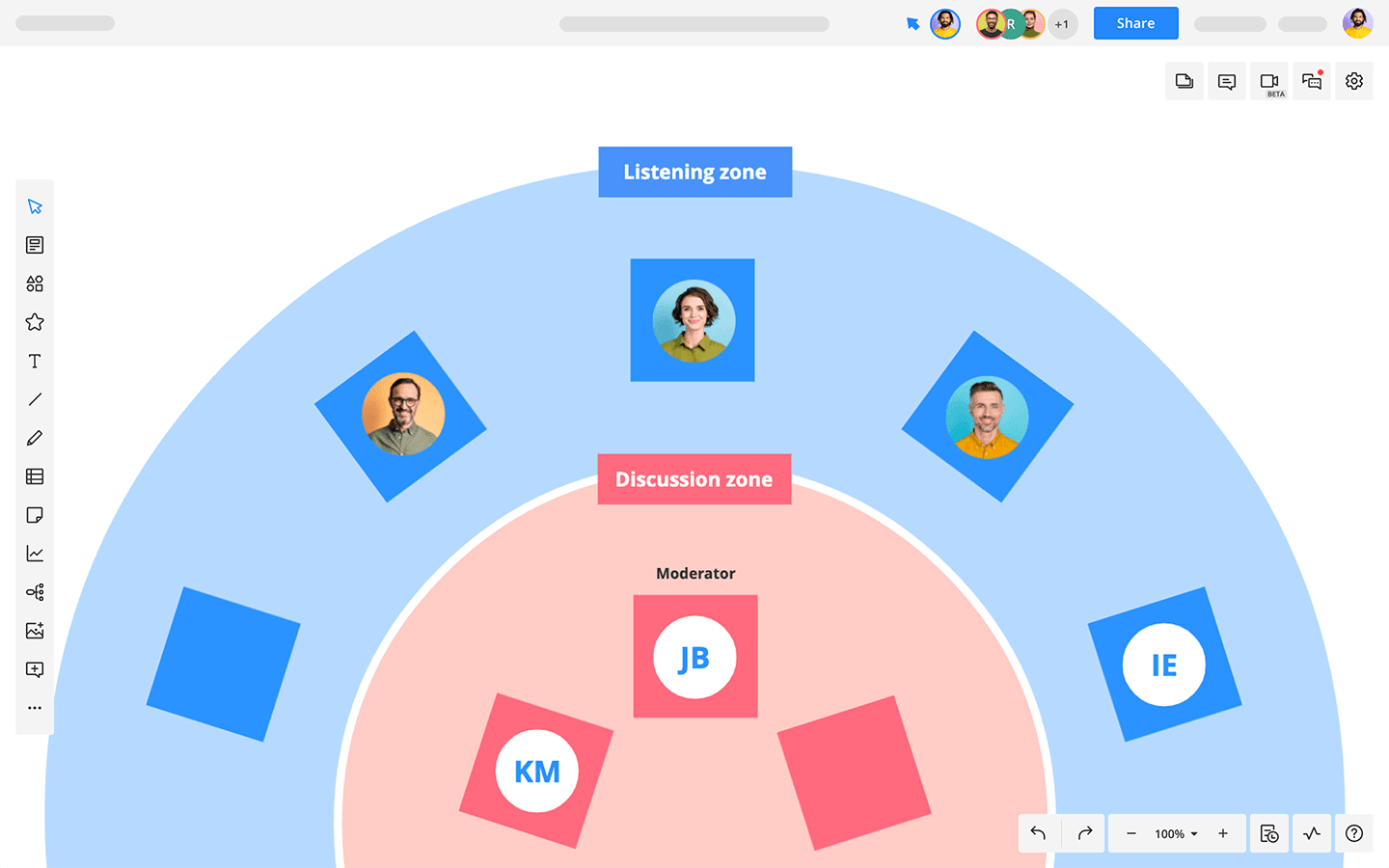 How to create your Fishbowl Discussion diagram
1
Open the fishbowl discussion diagram template in Cacoo.
2
Determine the goal of the meeting, and share it with everyone beforehand.
3
Ask everyone to create their avatar using their initials or picture, and place them all in the outer circle, or listening space, to begin.
4
Explain the fishbowl method: Members in the inner circle get to speak while those in the outer circle listen. The roles are then reversed so everyone gets a chance to share their thoughts.
5
Place some members into the discussion space in the center, and set a timer for the discussion to begin.
6
When the time is up, switch the members between the discussion and listening spaces. Set the discussion timer again.
7
Repeat this cycle as many times as necessary/permitted in the meeting time, but be sure to leave time at the end for conclusions and next steps.
Related tags