SCAMPER Template
Challenge your creative thinking with this prompt-driven brainstorming technique.
Uses of SCAMPER Templates
A SCAMPER brainstorming template can help you approach a problem, project, or topic from different angles by prompting you to see how you can:
It can be used for product or research development, academic discussions, or any situation where you want to encourage others to reframe their thinking.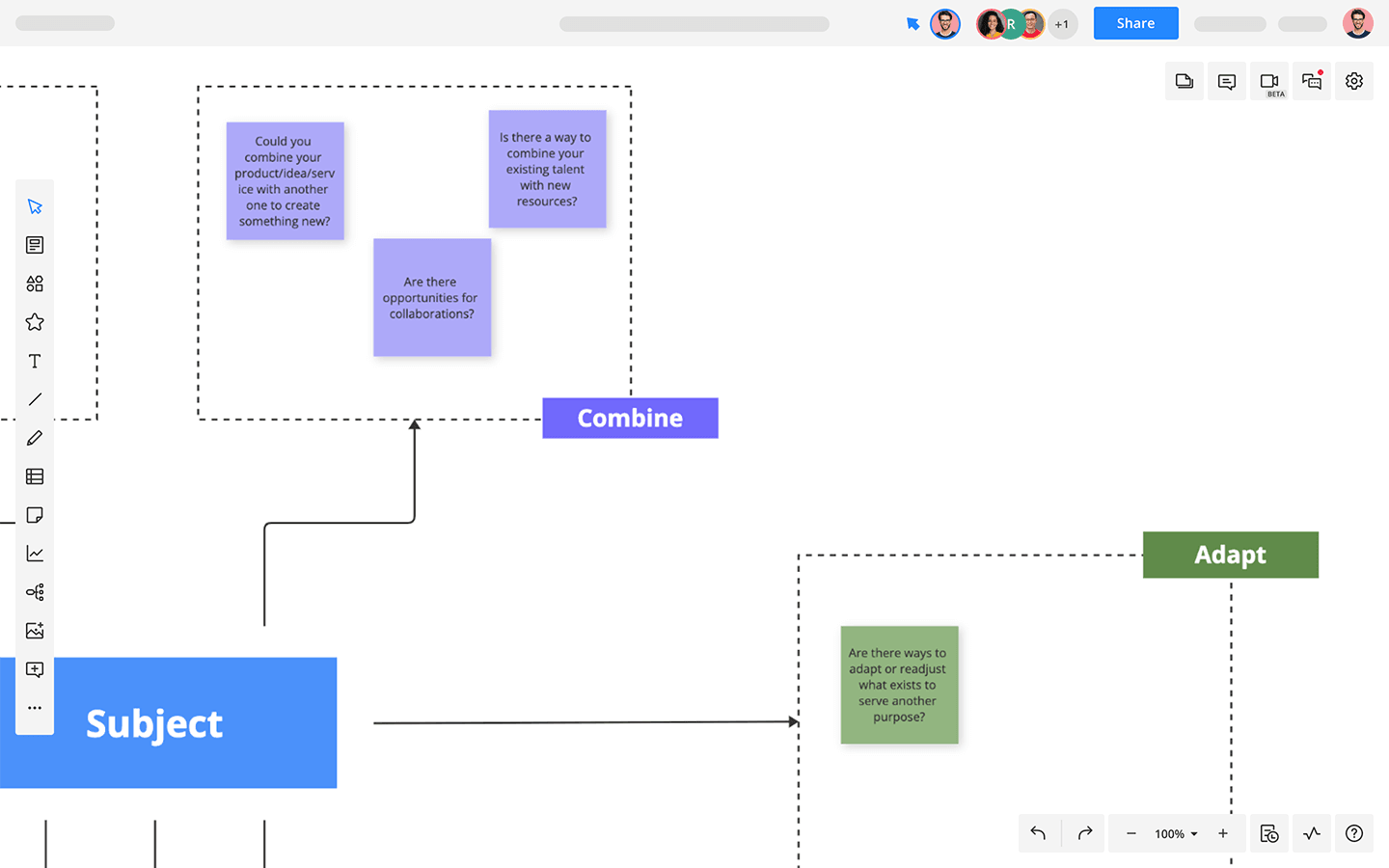 How to create your SCAMPER Brainstorming diagram
1
Open the SCAMPER brainstorming technique template in Cacoo.
2
Place your main topic, goal, or problem in the center.
3
Go through the sections one at a time. Give everyone three minutes to add their sticky notes, and then spend another three in discussion.
4
Wrap up with some actionable conclusions if appropriate.
Related tags