Business Process Diagram
Visualize the steps in a linear process or workflow with this basic Business Process Diagram. Using simple shapes and connecting arrows, you can create a sequence that's easy for anyone to follow.
Uses of Business Process Diagrams
Business process diagrams are flowcharts that show the breakdown of steps in any process in a linear direction. While simple in nature, flowcharts are powerful, multipurpose business tools that are useful for mapping everything from workplace procedures to sales transactions to system processes.
Business process diagrams can provide a graphical representation of:
System/client interactions
Our template gives you the pre-made structure to quickly get started on building your own. You can alter the shapes, change the text and colors, and share the diagram with others!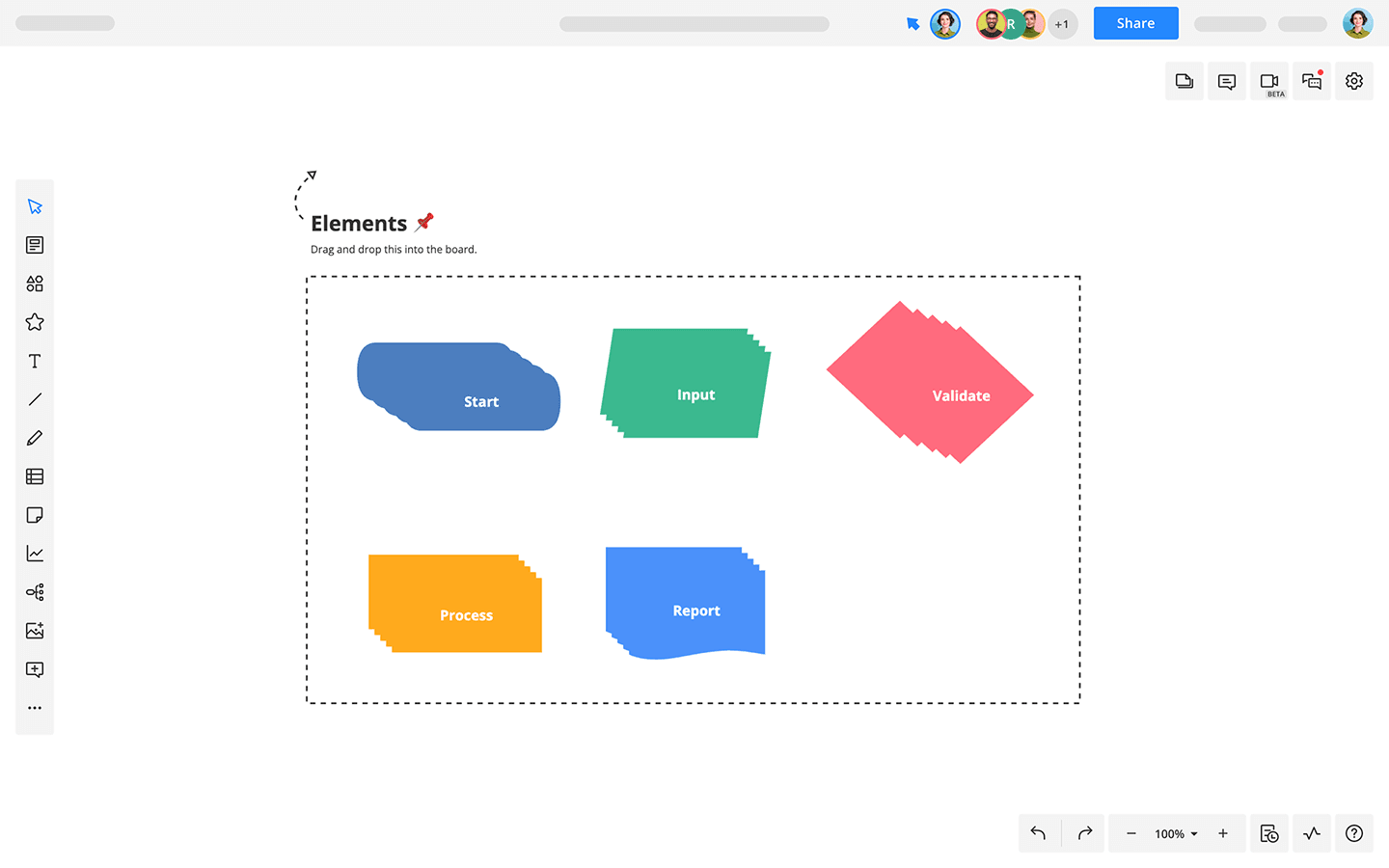 How to create your own Business Process Diagram
To make a great process flowchart, you need to understand the key steps of the workflow you're mapping. Here's how to get started.
1
Open the Business Process Diagram in Cacoo.
2
Define the starting point. Where does the process or activity begin?
3
Add the next step in the process. What action or change will happen to move the process from the starting point?
4
Now, use the arrows to define the directional flow of the process.
5
Continue adding more steps and connecting them via arrows. Use different shapes to identify different types of events, such as actions, decisions, inputs, and outputs.
6
Finally, share your flowchart with the team to make sure the process is easy to understand and follow.
Related tags