Calendar Chart
Organize an entire month of assignments, events, and appointments with the Cacoo Calendar Chart. This blank monthly calendar is a practical tool for anyone who loves using visual aids to manage their schedule.
Uses of Calendar Charts
A calendar chart is perfect for planning the month ahead for better daily and weekly time management. With a visual aid, there's no need to keep track of all your personal or professional obligations in your head. A blank chart is customizable to any month and year, and it provides an easy way to recall upcoming trips, recreational activities, special occasions, and medical appointments.
Use calendar charts in a professional setting to keep yourself, your team, or the entire organization informed of important meetings, project deadlines, holidays, training sessions, and more. With Cacoo online diagramming software, you can quickly customize the template with special dates, share it with others, and notify recipients of updates. Try it now with any Cacoo plan.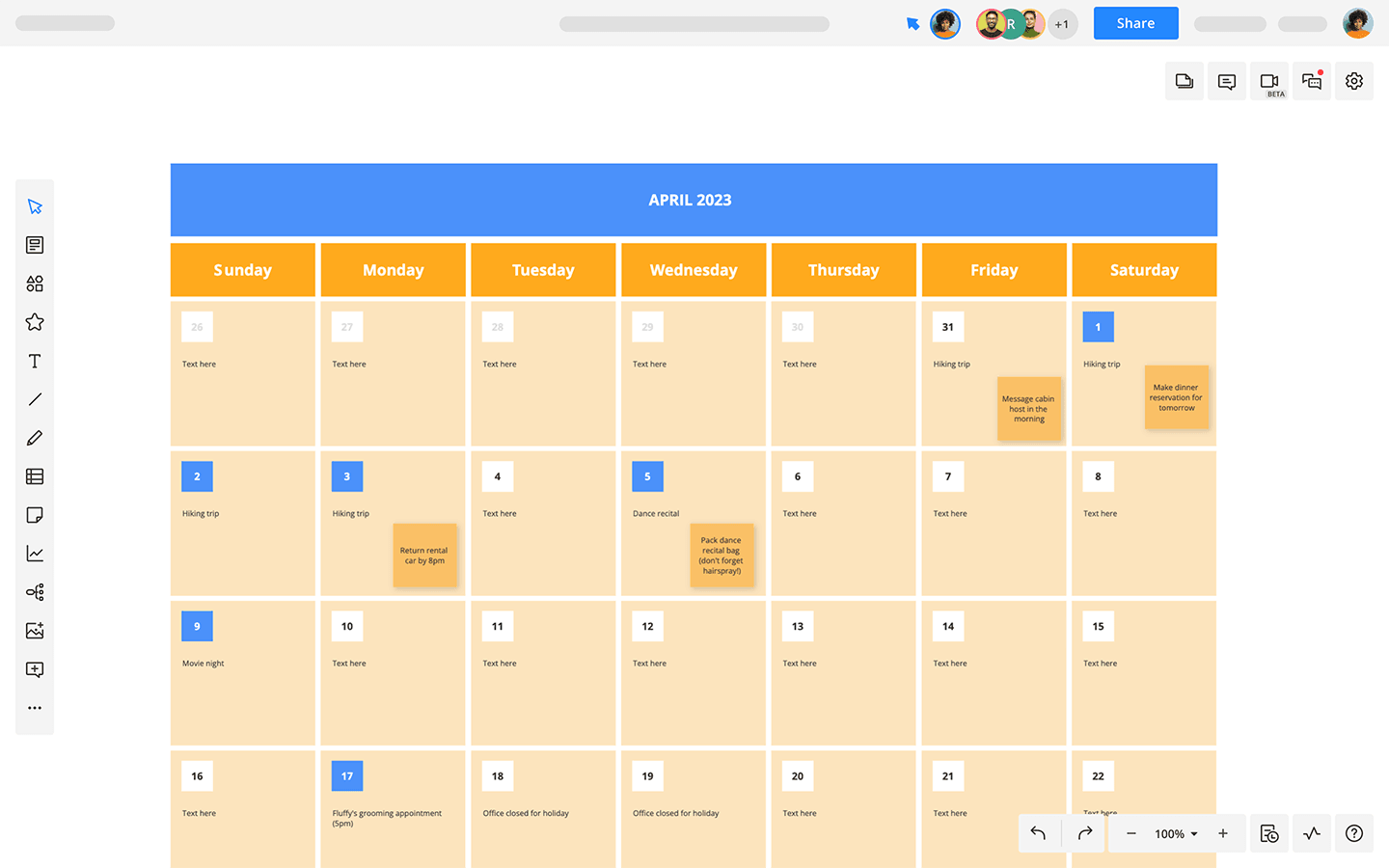 How to create your own Calendar Chart
A calendar chart is ready to use as is, so start filling up those blank dates with your monthly commitments.
1
Open up the Calendar Chart in Cacoo, and label the template with the correct month and year.
2
Renumber the table so that the dates and days of the week correspond to your chosen month and year.
3
Now, start personalizing it with the activities or commitments you need to remember.
4
Once finished, you can store the diagram in the cloud, print it, or share it with others.
Related tags