Blank Weekly Calendar
A Blank Weekly Calendar is a perfect tool for anyone looking to get organized and stay on top of projects, whether it's work meetings, personal to-do lists, or academic tasks.
Uses of Blank Weekly Calendars
A blank weekly calendar is a completely customizable chart for managing a schedule. A day-by-day hourly breakdown allows you to list the exact time when an event will occur. Weekly calendars are simple yet powerful tools for overseeing personal and professional tasks. In an office environment, you can use them to organize:
In a personal setup, a weekly calendar is a great way to provide an overview of upcoming events. Manage everything from doctor's appointments and errands to hobbies and sports schedules. And if the calendar is shared, you can make sure the entire family is up to date with the to-do list.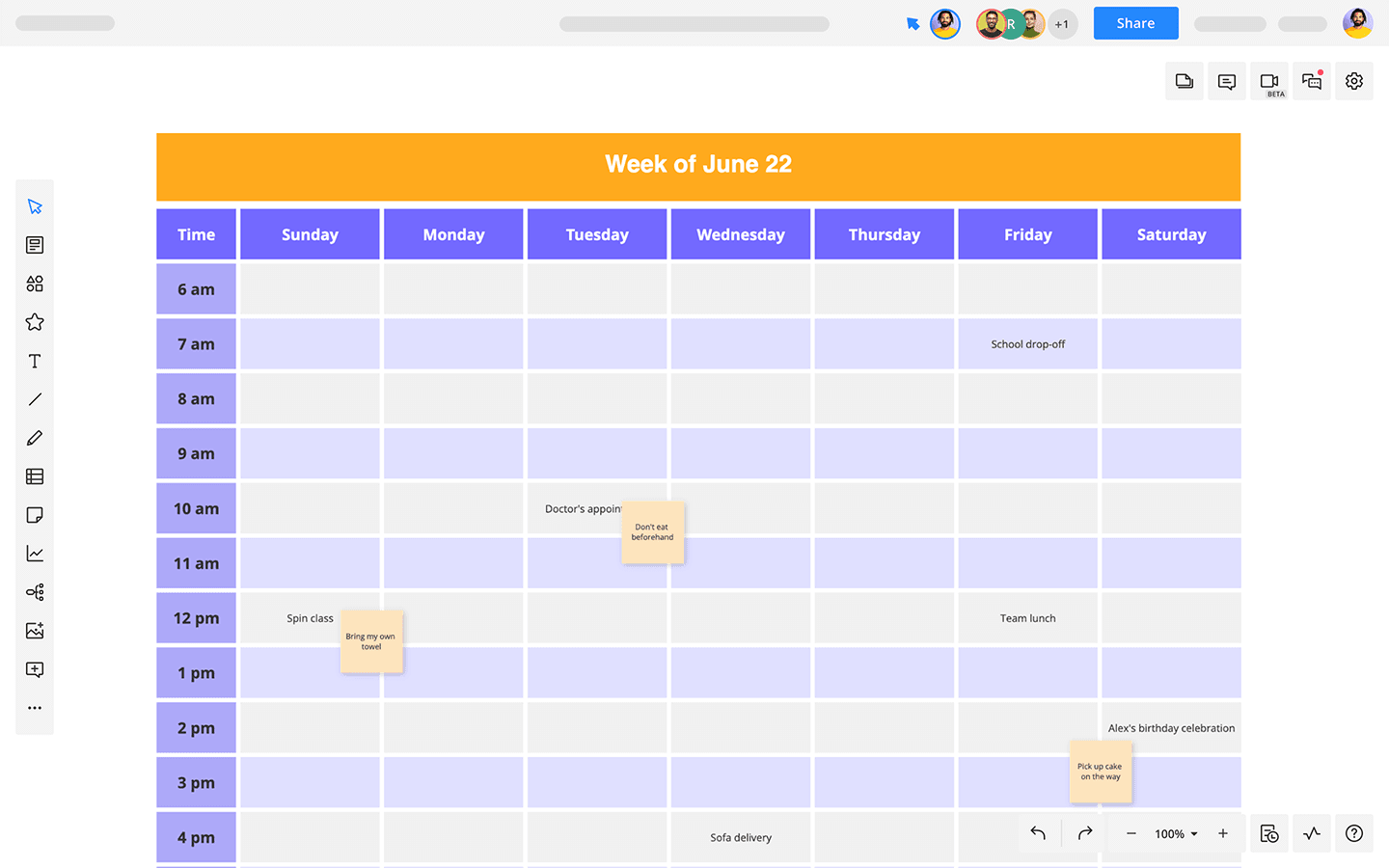 How to create your own Weekly Calendar
A calendar template is ready to use as is, so simply open up the Blank Weekly Calendar in Cacoo.
1
Edit the header to display the correct month and week.
2
Start filling in events under the relevant day of the week and time.
3
You can add more calendar diagrams to the same canvas to track multiple weeks or organize them on individual sheets.
4
When you're done, print the diagram or share it to keep others informed of the schedule. Easy peasy!
Related tags