Cycle Diagram
Visualize the order and progression of steps, stages, ideas, and more with a cycle diagram.
Uses of Cycle Diagrams
Cycle diagrams are used across industries to visualize processes with repetitive steps, such as the life cycle of water, or the order and progression of steps, such as employee onboarding. Your finished diagram will show the cycle's main steps, how they're related, and how the cycle repeats.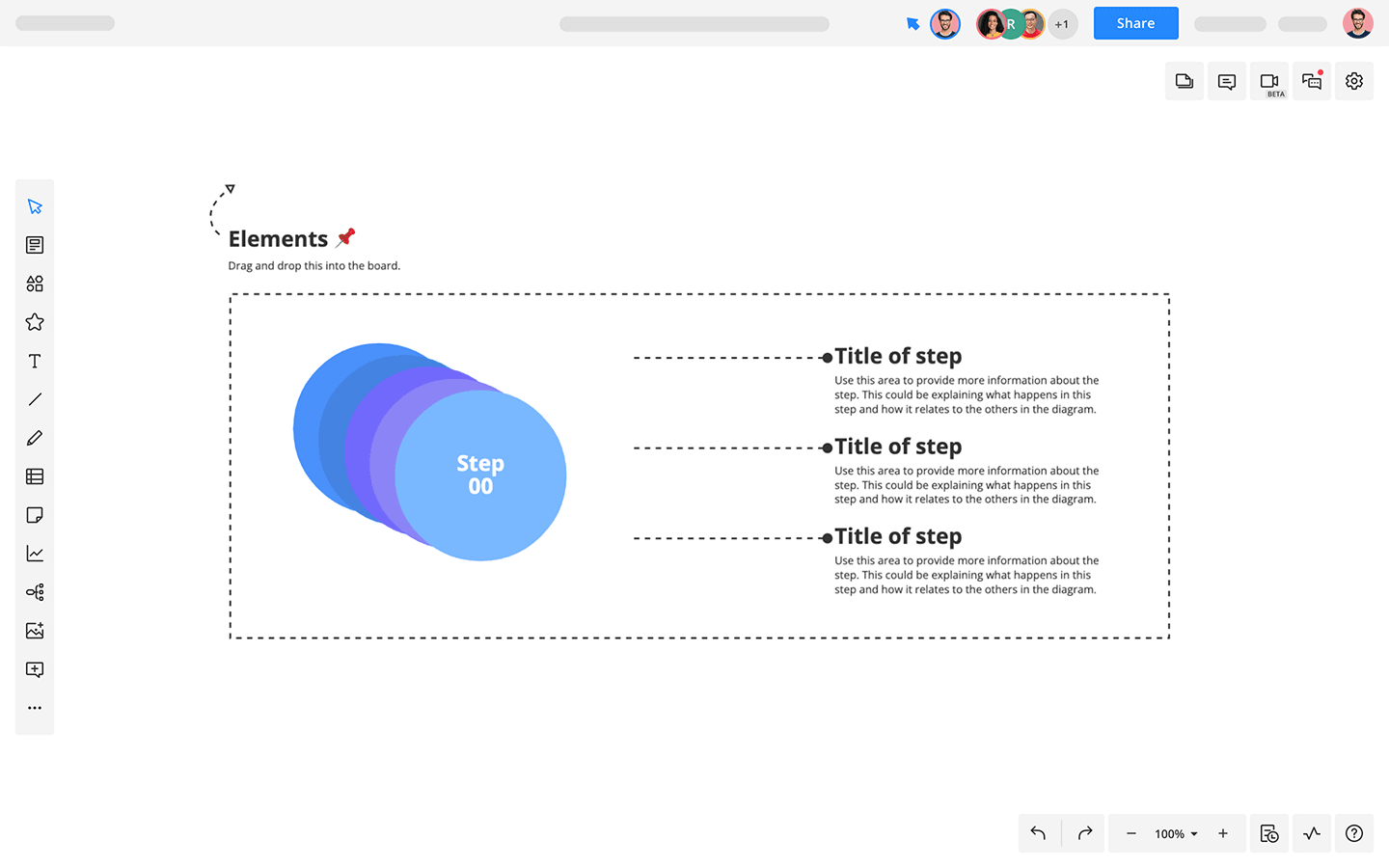 How to create your own Cycle Diagram
1
Open the cycle diagram template in Cacoo.
2
Determine the process you want to depict and the various steps involved.
3
Label the steps of your diagram.
4
Organize the steps sequentially.
5
Add a short description of each step so someone looking at the diagram understands what each step is and how it relates to the others.
6
Customize the diagram with colors or fonts to reflect your organization's visual identity.
Related tags