Task Analysis Template
Come up with solutions and how to execute them with this intuitive, action-oriented template.
Uses of Task Analysis Templates
A task analysis template is ideal for product and UX teams looking to address a problem by coming up with a solution and the ideas and actions needed to execute it.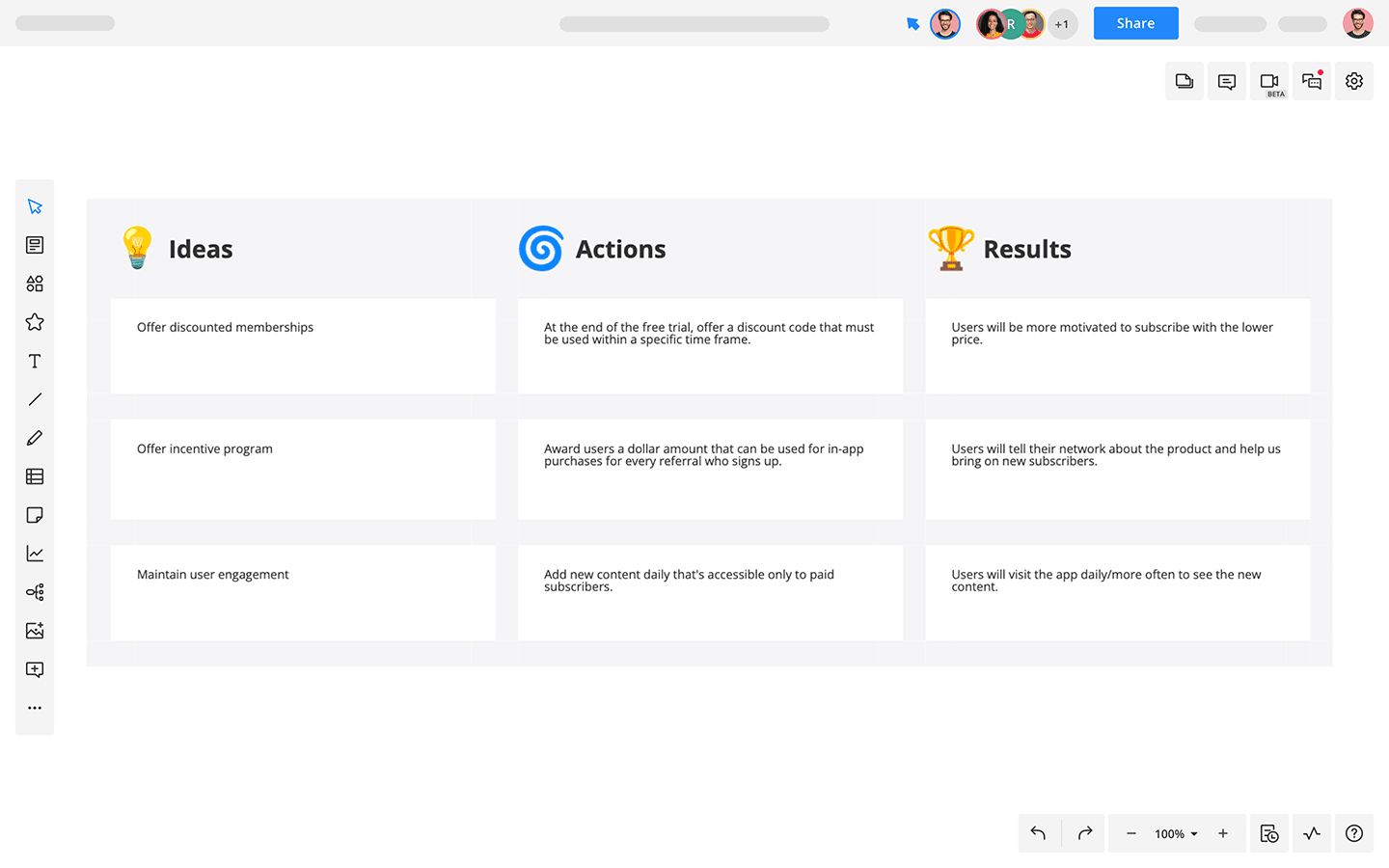 How to create your Task Analysis Template
1
Open the task analysis template in Cacoo.
2
Identify the problem (make sure it's not too broad).
3
Propose a solution to the problem.
4
Write out ideas that would help you achieve the solution.
5
For each idea, write out what you'd need to do to implement it.
6
Lastly, write the expected result of implementing the idea.
7
As a team, discuss the ideas to see which ones are viable. Then, prioritize the ones you want to move forward with and create action plans around implementation.
Related tags