Project Timeline Template
Project Timeline Template
With this Project Timeline Template, project managers can keep track of the milestones and progress of any task, large or small. Add projected deadlines or share with stakeholders what the team has accomplished so far.
Uses of Project Timeline Templates
A project timeline presents an overview of milestones for a long-term project or an organization's annual plan. A typical timeline includes key events or deliverables driving the company's strategy, such as product releases, funding updates, and sales campaigns. Timelines are an essential project planning tool in every industry for:
Providing long-term strategic guidance
Prioritizing projects, resources, and workflows
Fostering cross-team collaboration
Communicating with internal and external stakeholders
With Cacoo's cloud-based diagram software, you can create a timeline in minutes and easily export it or invite team members to view it and leave feedback directly in the app.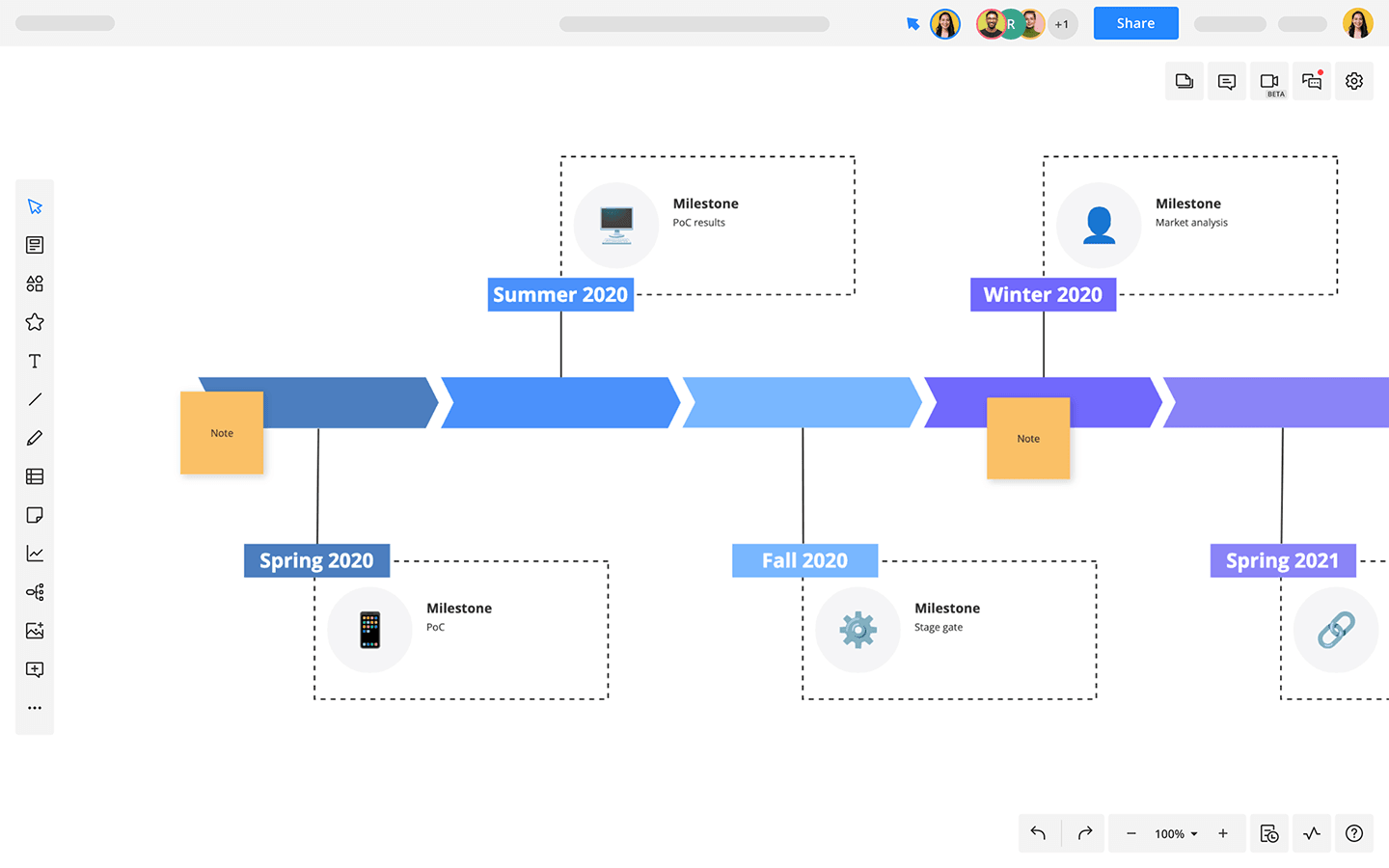 How to create your own Project Timeline
Making a project timeline is easy and only takes a few minutes. Simply prepare your list of milestones to get started.
1
Start by opening the Project Timeline Template in Cacoo. Fill in a project name on the header.
2
Decide what intervals to use to measure your project, such as seasons, months, or quarters.
3
Now, list a name and short description for each milestone in between the interval markers. What task or product goal defines this milestone?
4
Once finished, you can fully customize the diagram with other brand elements and share the diagram with your team for feedback.
Related tags