Project Management Diagram
Project Management Diagram
When you need to explain the big picture to stakeholders, lay out your plans with this Project Management Diagram. The five-phase format breaks down a project into manageable steps, bringing structure to any task, large or small.
Uses of Project Management Diagrams
Project management diagrams provide a broad overview of tasks that need to be accomplished in each project phase. Managing a complex project requires a great deal of planning, collaboration, and support across multiple teams. By defining core goals and initiatives early on, managers can make strategic decisions that will help the project succeed.
A five-phases diagram can be used to:
Summarize and organize a project
Identify the most crucial milestones
Present project goals to stakeholders
The applications of project planning diagrams are truly unlimited. They're handy for everything from product launches to real estate development to fundraising initiatives — any project that could benefit from a bit of structure!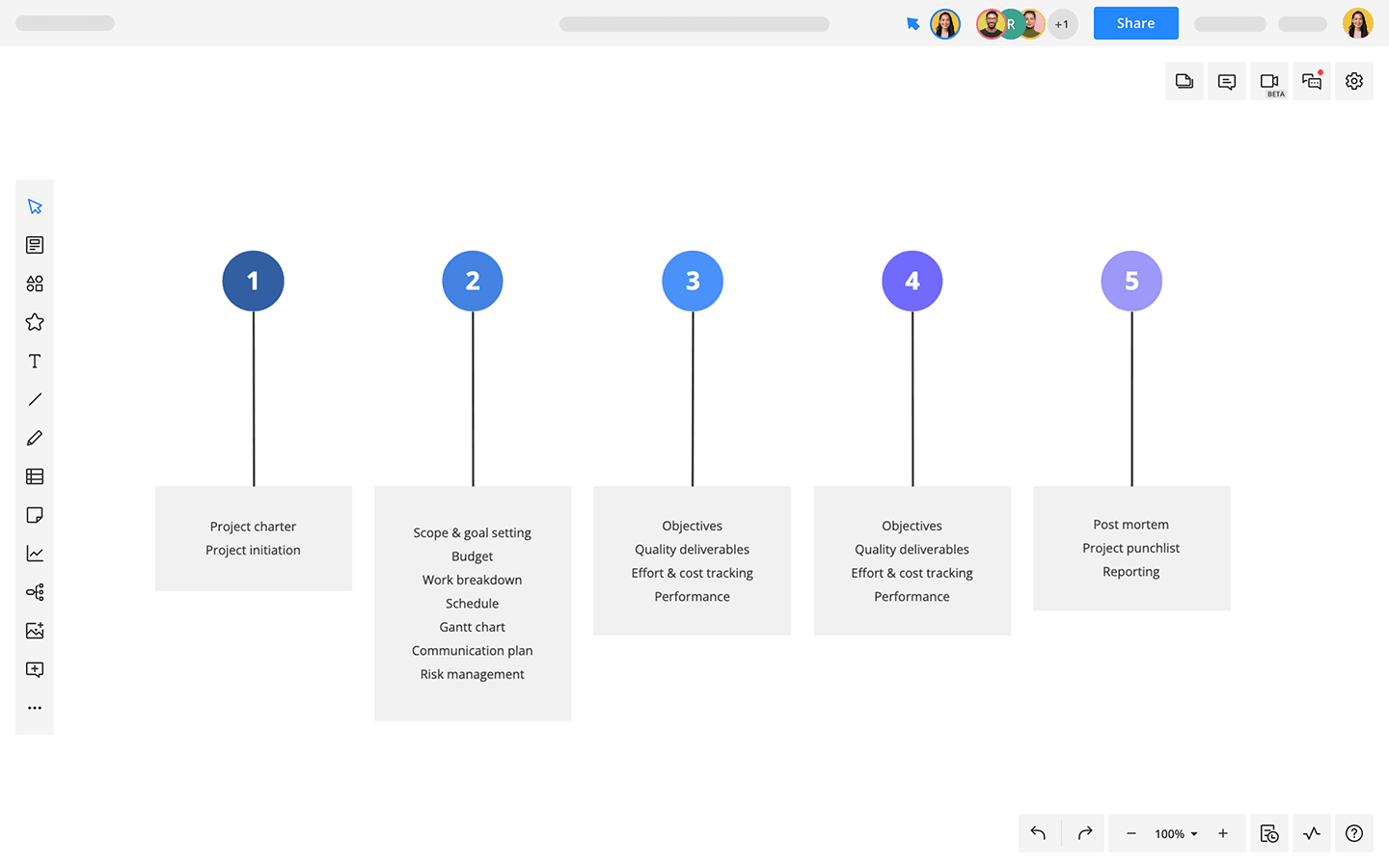 How to create your own Project Management Diagram
1
Start by opening the Project Management Diagram in Cacoo.
2
Define the five phases of your project, such as "conception," "planning," and "launch." You can use the existing categories or add your own.
3
For each category, fill in the most important milestones that must be achieved in that phase.
4
Finally, customize the template with whatever colors you like, and share the diagram with stakeholders to get input on your project plans.
Related tags