Disney Creative Strategy
Brainstorm ideas and solutions with this creative approach that encourages you to wear different hats.
Uses of Disney Creative Strategy
Inspired by Walt Disney's own approach to creative projects, the Disney creative strategy template encourages you to wear three different hats: the Dreamer, the Realist, and the Critic. By looking at a problem or idea from all three perspectives, you gain valuable insight that can help bridge the gap between imagination and reality.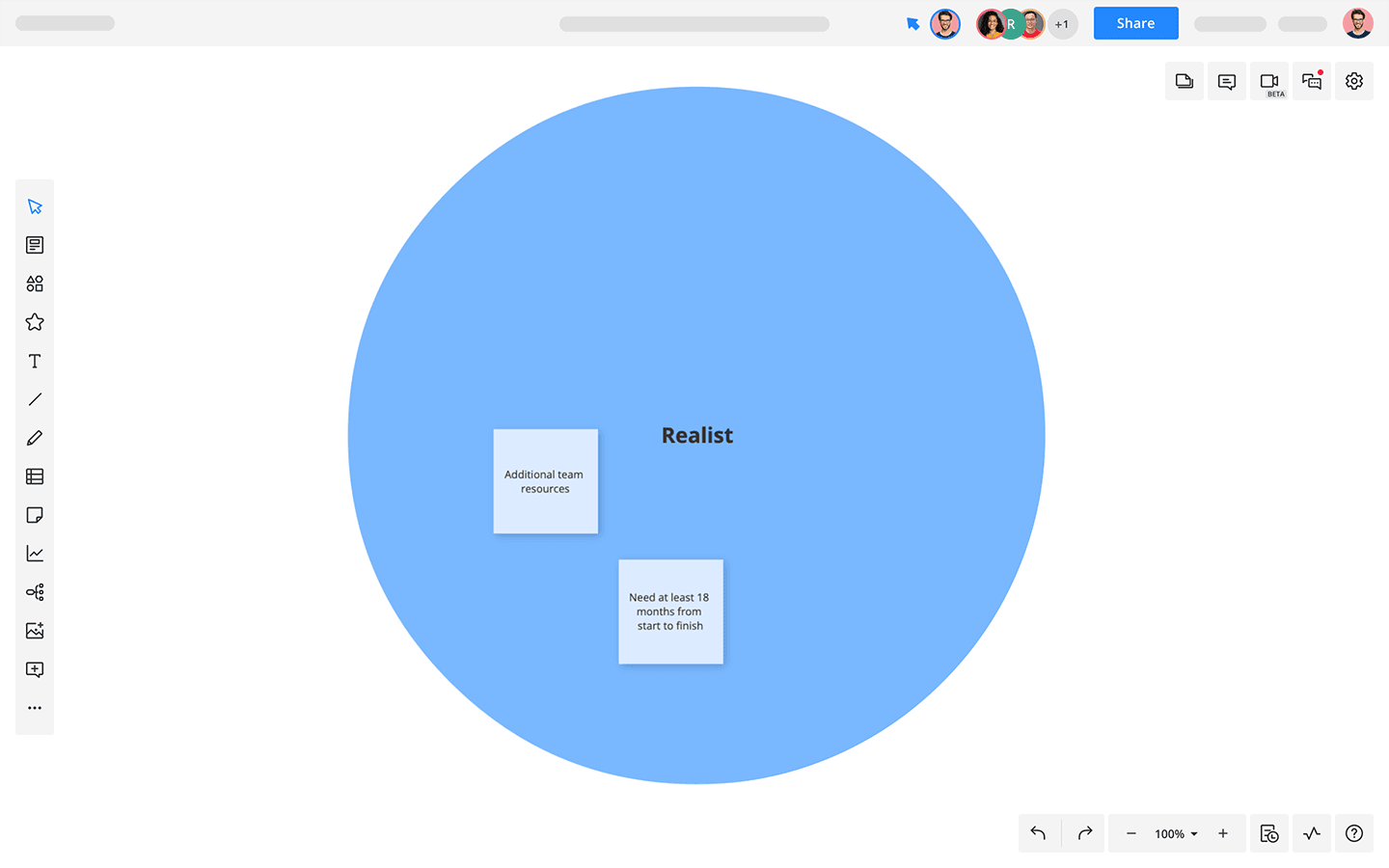 How to create your Disney Creative Strategy
1
Open the Disney creative strategy template in Cacoo.
2
Determine the problem you're trying to solve or the idea you want to explore.
3
Put your Dreamer hat on. Forget about reality, and come up with ways to solve the problem or bring the idea to life. No suggestion is too wild or unattainable.
4
Next, put yourself in the Realist's shoes. Think about realistic ways to accomplish the Dreamer's ideas.
5
Lastly, put on your Critic hat. Point out all the flaws with the Realist's plan. Be constructive rather than just critical.
6
To wrap up, analyze all the ideas together to come up with solutions and create an action plan.
Related tags