Hand Drawn Wireframe
Use the Hand Drawn Wireframe to "sketch" the bare framework for how your website or landing page will look. This sample template is perfect for designing an e-commerce store.
Uses of Hand Drawn Wireframes
A wireframe template is a great place to start if you're looking to build a new website, create a new landing page, or simply play around with wireframes. Using minimal details at the beginning of a project allows designers to work out the structure without distracting visuals.
Low-fidelity wireframes are useful for:
Brainstorming several designs in a short period of time
Developing the basic structure and content layout for a website
Visualizing how users will interact with the site
Communicating early-stage ideas to stakeholders
Cacoo's Hand Drawn Wireframe has the simplistic look of sketching by hand while giving you the flexibility to build, edit, collaborate on, and iterate on the design within a short timeframe.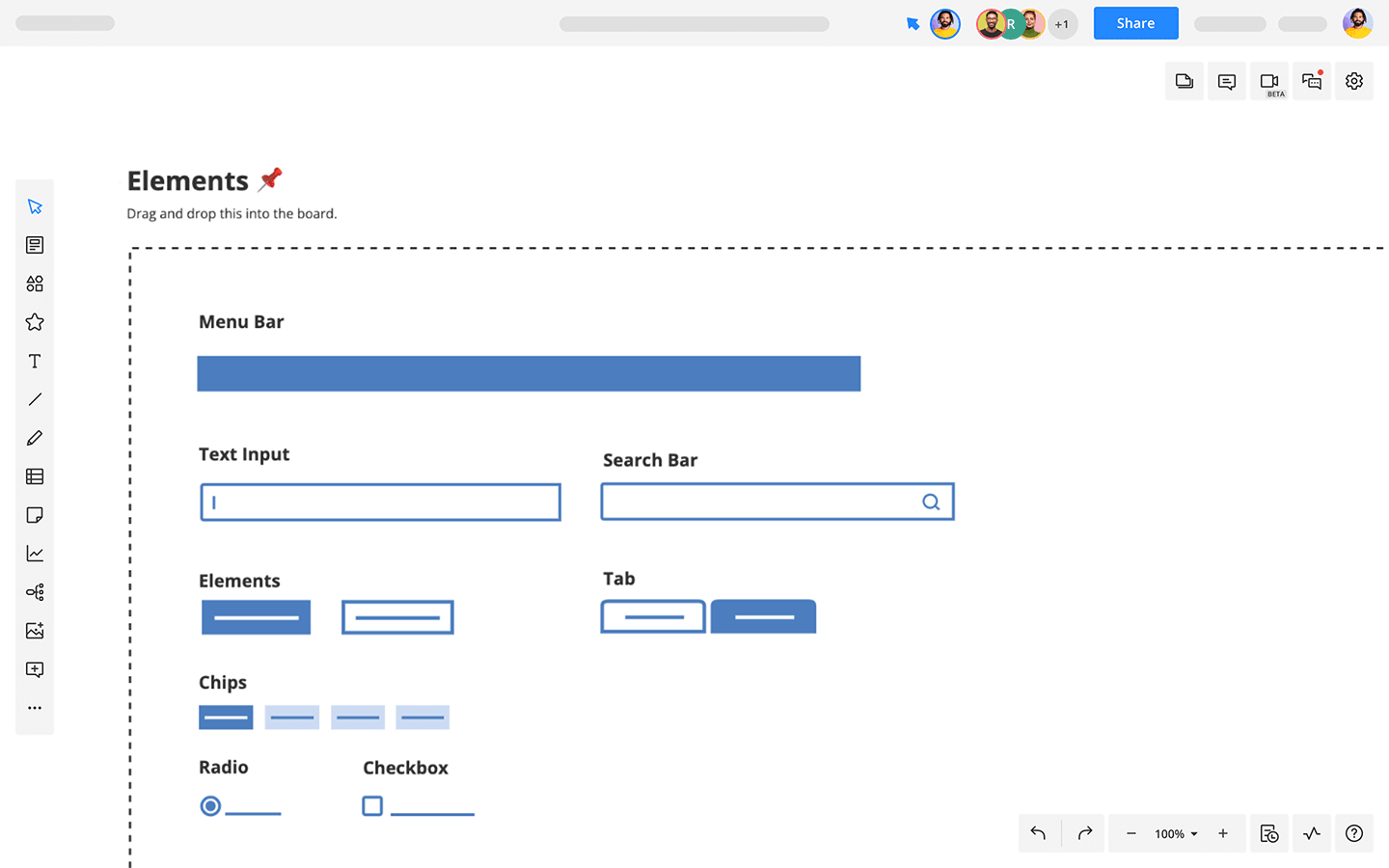 How to create your own Hand Drawn Wireframe
To create your own wireframe, decide what type of website you want to build and what you want users to accomplish on the page. Armed with this information, you can start brainstorming the right layout for your project.
1
Open the Hand Drawn Wireframe in Cacoo.
2
Replace the placeholder text with website information, such as menu and category labels.
3
If you don't need all the content boxes, remove the extra elements. You can also add more content boxes for any site elements you want to include.
4
Now, resize the remaining boxes until you're happy with the layout.
5
Since low-fi wireframing is all about exploring your ideas, feel free to continue moving elements around and trying different layouts.
Once you're done, it's a good idea to share the diagram with collaborators and get their feedback on the design.
Related tags