Wireframe Diagram
A Wireframe Diagram makes it simpler to start building a business website that highlights your organization's services, goals, and brand. Get the structural details just right before adding all the visual elements to the design.
Uses of Wireframe Diagrams
A wireframe diagram gives you a head start on designing the structure of a company website. Instead of starting from scratch, you can use a pre-made wireframe with suggested content and layout options to create a professional-looking website faster.
Wireframes are meant to be minimal, allowing designers to focus on the visual organization of site elements. You and your team can work together on defining specific parts of your website — be it structure, user journeys, content layout, or even conversion tools. And starting this project from a pre-existing website template gives you the boost you need to get down to business.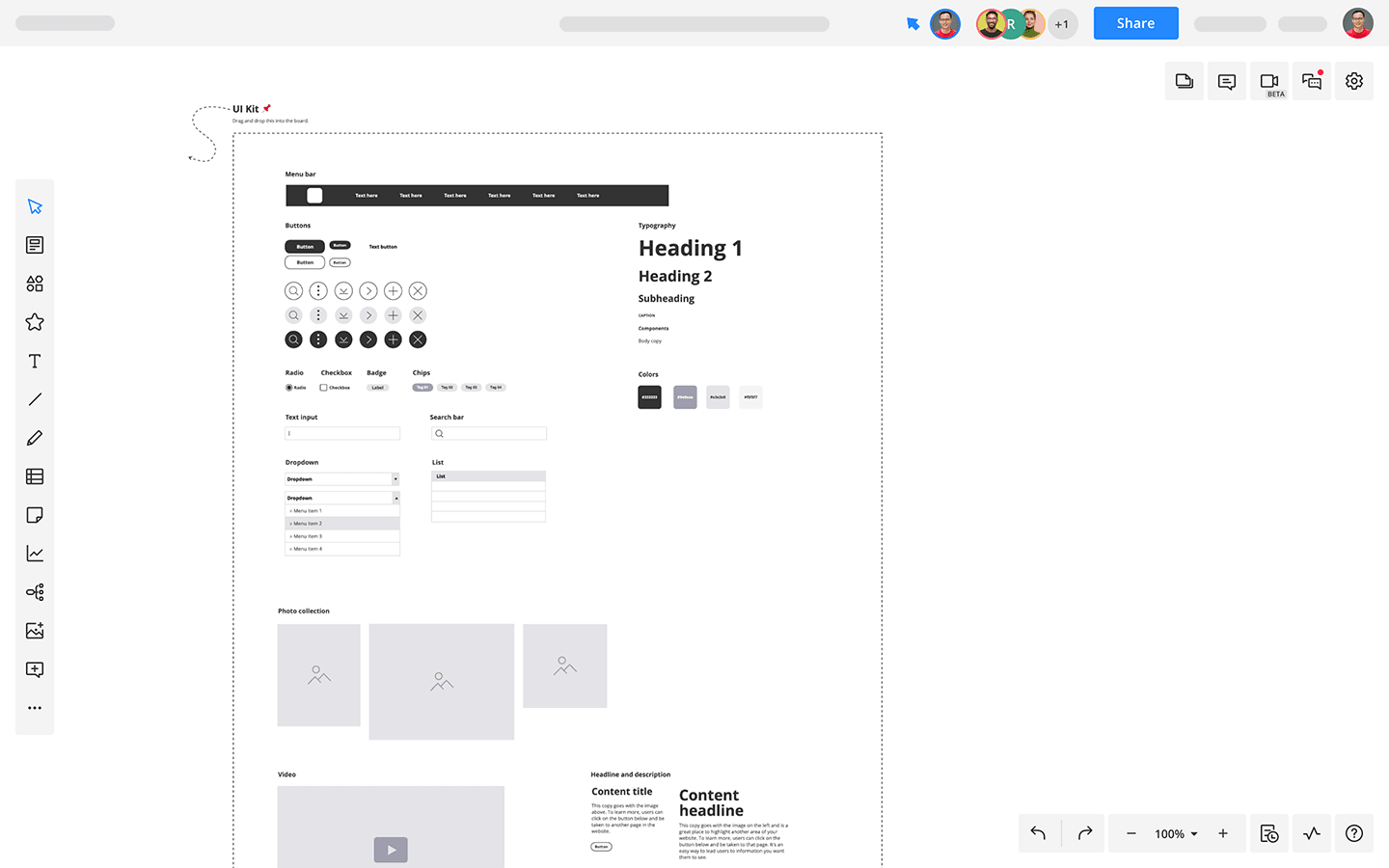 How to create your own Wireframe Diagram
Define the goal of your company website. Will it be a sales website? Educational? Informational? A portfolio? The moment you know this, the wireframe starts working its magic.
1
Open the Cacoo Wireframe Diagram, and identify the right elements for your design.
2
Start personalizing the size and placement of the site elements. Remove anything you don't need and drag in new shapes to create more placeholders.
3
Add just enough text to convey the point of the page, such as headings, menus, and tab labels.
4
You can include as many or as few sheets as you need to visualize your website idea.
With Cacoo's collaborative features, you can also share the diagram with other stakeholders to get input. Comments are great for adding context and explaining your thought process to teammates.
Related tags