Landing Page Wireframe
Whether it's a small business, e-commerce venture, or growing startup, your company needs a website that can attract and wow customers. With the Landing Page Wireframe, you can plan your business website with basic info about your products, services, locations, and more.
Uses of Landing Page Wireframes
A landing page wireframe provides a solid foundation for designing and creating your website. Well-designed landing pages are paramount to your business because they're the touchpoints where visitors arrive after clicking ads and links leading to your site.
Wireframes make the creative process more efficient by allowing designers to perfect the website's structure, layout, and flow before adding full details and functionality. The Cacoo Landing Page Wireframe can be used to:
Plan and structure a website or landing page
Test out customer journeys
Present designs and get stakeholder feedback
Optimize the content layout/hierarchy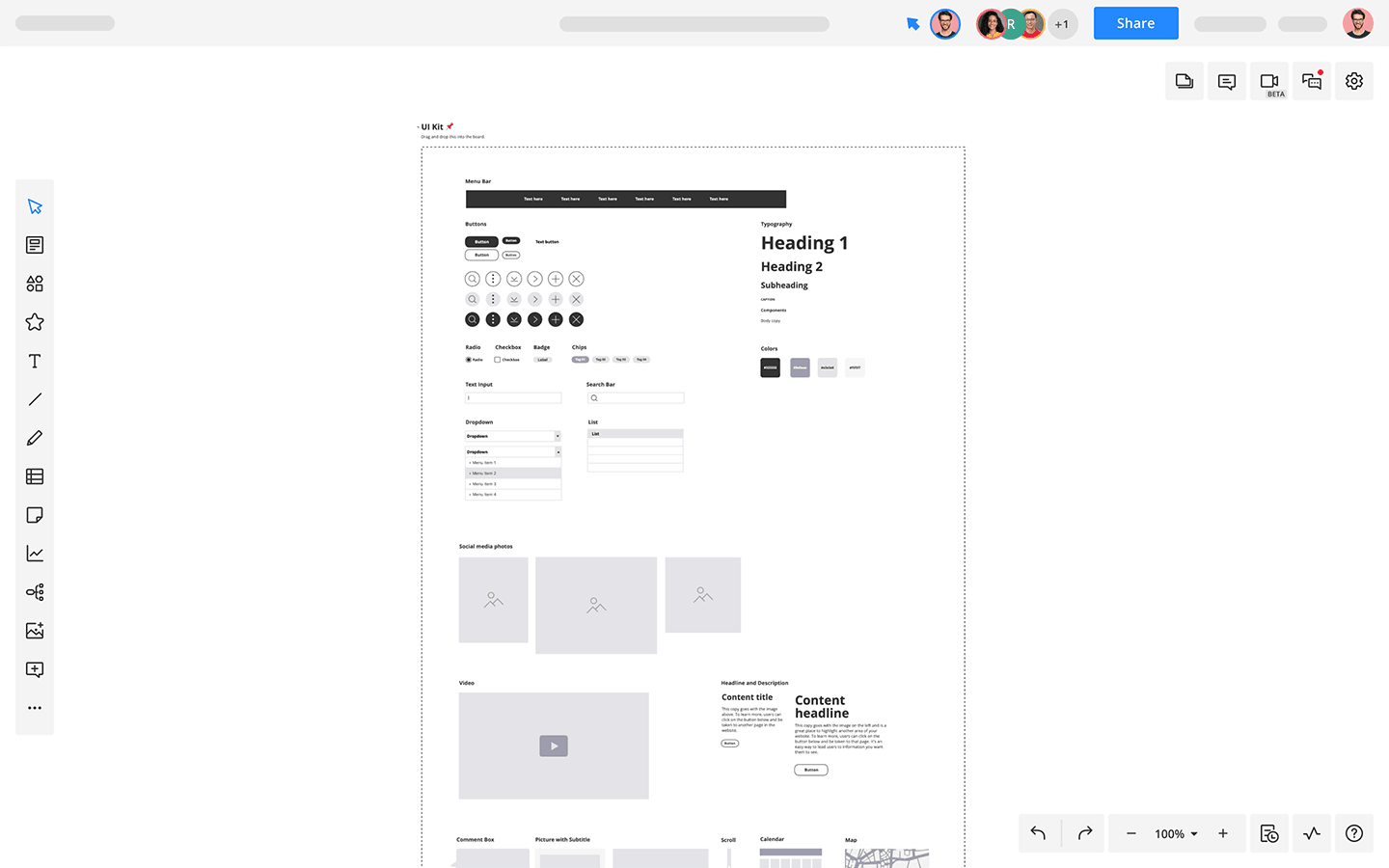 How to create your own Landing Page Wireframe
Before you begin, define the goal of your wireframing process. Your design stage will determine the deliverables you're creating, so it's important to know what you want to accomplish.
1
Open the Cacoo Landing Page Wireframe, and identify the right elements for your project.
2
Start personalizing the template by removing elements you don't need. Resize, reposition, and relabel components you want to keep, such as tabs, content boxes, and image placeholders.
3
Add more placeholder shapes as needed, and include as many or as few sheets as you need to visualize different pages of your site.
Finetune the website structure by sharing the diagram with teammates and asking for input. The whole point of a wireframe is to play around with structural elements and discard ideas that aren't working to create a workable design quickly.
Related tags