Likert Scale Template
Find out how people feel about a product, service, or experience with this simple scale.
Uses of Likert Scale Templates
A likert scale is a simple, effective tool to measure opinions on products, services, experiences, and concepts. Typically used in surveys and research, the effectiveness of the scale relies on the ability to present clear, unbiased questions. This usually means asking people how they feel about a particular statement, such as "I think this product is worth the price," rather than asking "Do you think the product is worth the price?"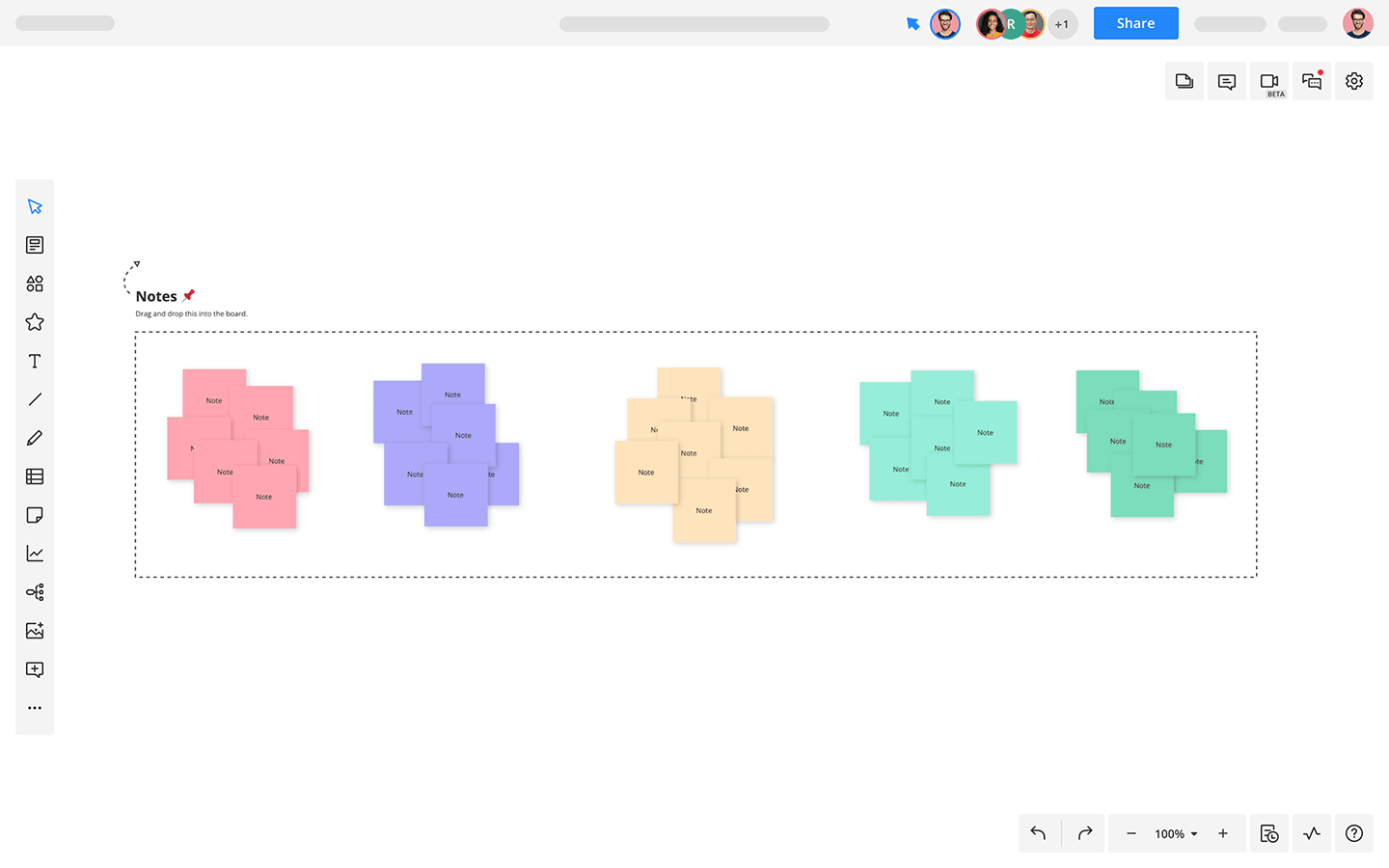 How to create your Likert Scale Template
1
Open the likert scale template in Cacoo.
2
Determine the number of points on the scale that work best for you. Likert scales typically have between five and seven points.
3
Customize the labels on the scale based on what you're using it for and the questions you're asking. For example, if you're asking what people think about a particular design, you can customize the labels on a scale of "Very bad" to "Very good."
4
When noting responses behind the scenes, use the sticky notes to add more details, which will come in handy later when you're reviewing feedback.
Related tags