Marketing Campaign Template
Marketing Campaign Template
A structured approach to planning a marketing campaign.
Uses of Marketing Campaign Templates
The marketing campaign template is a simple, structured way to plan your next campaign. Establish your strategy, including goals and target persona, before determining the channels and content you'll use.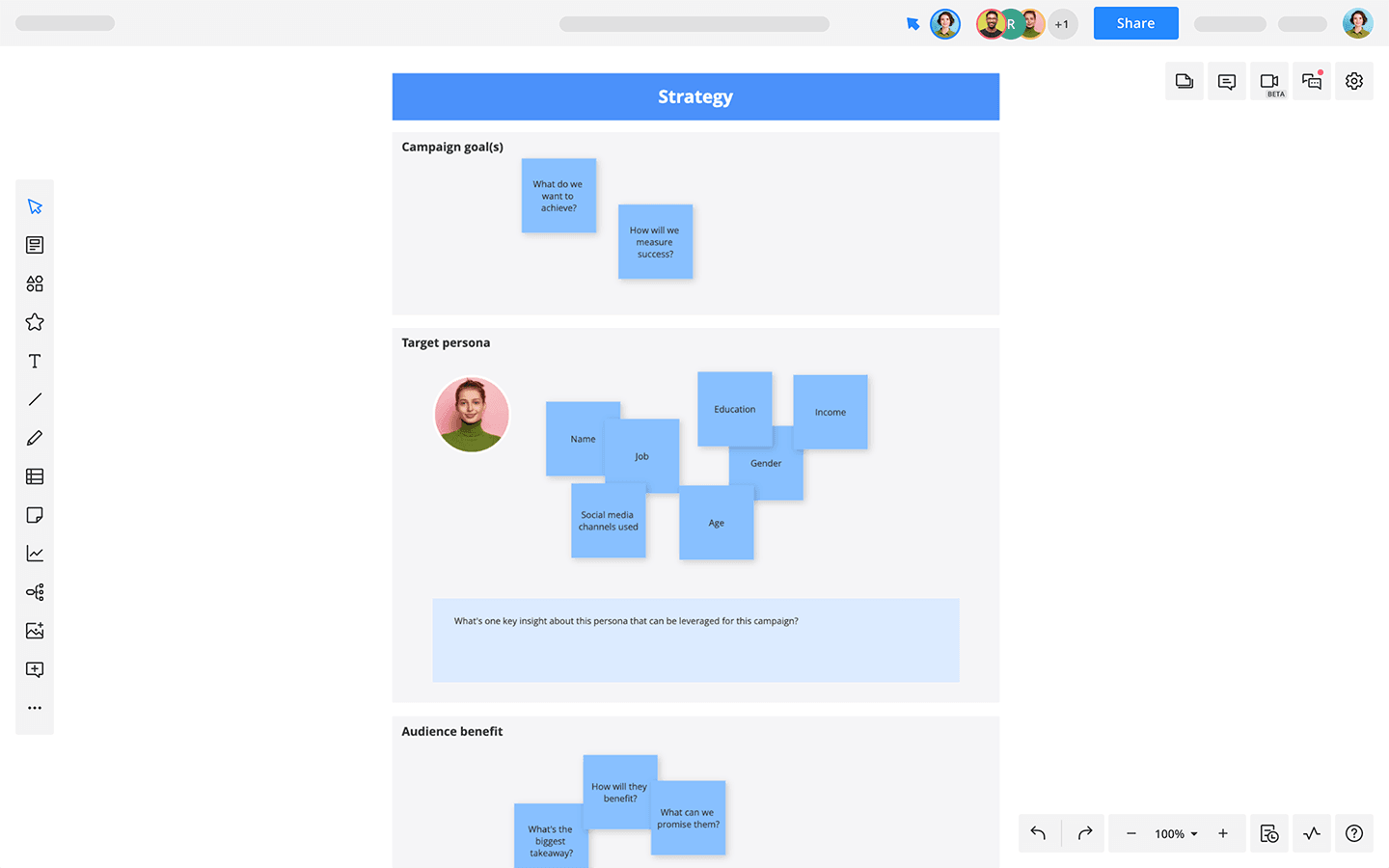 How to create your Marketing Campaign Template
1
Open the marketing campaign template in Cacoo.
2
Audit your past and existing campaigns, looking at channels, budgets, and performance, to determine how you'll approach this one.
3
Outline your strategy including goals, target persona, and audience benefits.
4
Map out the channels and content to align with your strategy.
Related tags